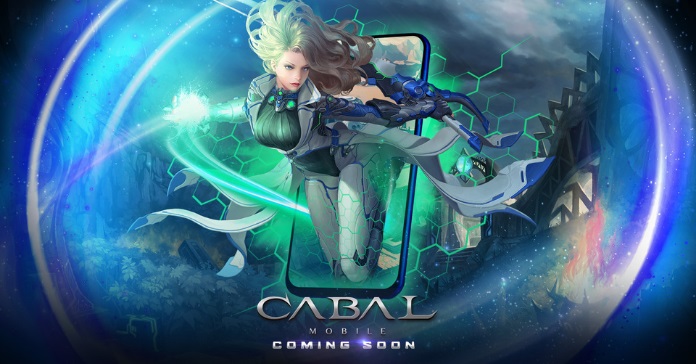 Have you been waiting for much-needed updates about CABAL M? You've come to the right place because finally! one of the most highly anticipated mobile MMORPG this year has announced their long-awaited Closed Beta Test Phase! Here's what we know so far about PLAYPARK's Cabal M: Heroes of Nevareth and the upcoming CBT.
[READ] The Beginner's Complete Guide To Heroes Of Nevareth
WHAT IS CABAL M?
Cabal M: Heroes of Nevareth is a mobile adaptation of the highly successful classic PC MMORPG, Cabal Online. The game is set in the land of Nevareth where players will step into the role of one of the many protectors of the land, vanquishing enemies prophesied to return and engulf Nevareth in darkness as once they did a thousand years ago.
Cabal has been widely popular thanks to its action-packed gameplay, stunning and fluid graphics, tons PVE and PVP features, and of course, the chain combo system. There will be eight available classes: Warrior, Blader, Wizard, Force Shielder, Force Archer, Force Blader, Gladiator, and Force Gunner.
WHICH REGION WILL CABAL M BE AVAILABLE IN?
CABAL M will be available in SEA, for Vietnam and the Philippines. EST Games and Asiasoft collaborated to make the game available in the region with PLAYPARK (Asiasoft's SEA game handler) as publisher. The contract was signed last March 19, 2021.
WHEN IS THE CABAL MOBILE RELEASE DATE?
CABAL M: Heroes of Nevareth's pre-registration phase began on June 28, 2021, while the Closed Beta Test is scheduled to begin on July 14 and will last until July 17. There's no mention of the official launch date but it will still be scheduled for the third quarter of 2021. Players can check this link to the pre-registration page.
WILL THE GAME BE PLAYABLE IN EMULATORS?
No, the game will not be playable using emulators like Nox and Bluestacks.
HOW CAN I GET CABAL M?
CABAL M is not yet available for download but the game is set to launch for both Android and iOS devices. Here are the minimum specs requirements:
Android OS version 4.4 and above, with at least 3GB of RAM, and 2.8 GB of free internal memory space.
iPhone: iOS 11.2 or later
iPod: iOS 11.2 or later