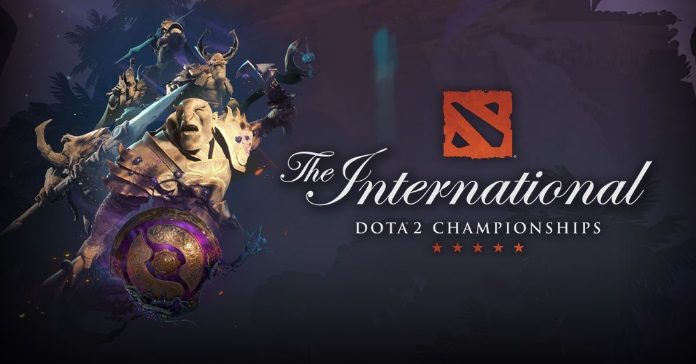 The atmosphere is electrifying and tensions are at an all-time high in Shanghai as one of the biggest esports event is about to happen in less than a day! The DOTA 2 International 2019 (TI9) is here, dragging along the biggest prize pool we've ever seen in recent history: a staggering $32 million USD!
The International or TI for short is the annual Esports tournament that features one of the most, if not, the most popular PC MOBA title of our time: DOTA 2 which is hosted by the game's developers, Valve Corporation, who are also the ones that made the Steam platform, Half-Life, and Counter-Strike. This year will be the ninth iteration of the grand tournament.
Before TI 2019 begins, participating teams competed in the DOTA Pro Circuit (DPC) in which the top 12 teams from all over the world, including China, Europe, North & South America, and Southeast Asia were given a direct invite to the main tournament. This is a year-long event with the addition of the regional qualifiers which six more teams earned an invite to The International. This arduous road the teams partook in all lead to one thing: the $32 million prize pool which was crowdfunded by DOTA fans using the Battle Pass.
And with just 24 hours on the clock before the big day, the teams finally learned who will they face in the first leg of the tournament.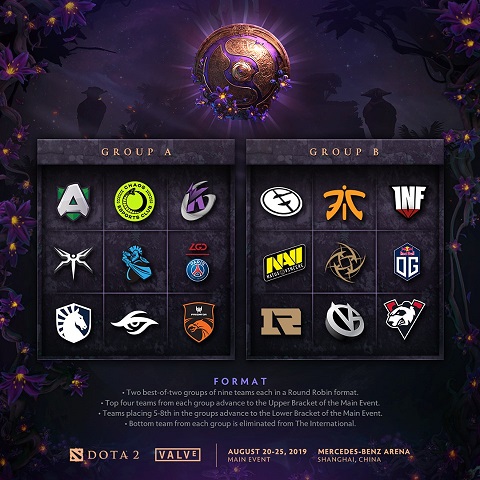 Group A
Alliance (Direct Invitation)
Chaos Esports Club (Regional Qualifiers)
Keen Gaming (Direct Invitation)
Mineski (Regional Qualifiers)
Newbee (Regional Qualifiers)
PSG.LDG (Direct Invitation)
Team Liquid (Direct Invitation)
Team Secret (Direct Invitation)
TNC Predator (Direct Invitation)
Group B
Evil Geniuses (Direct Invitation)
Fnatic (Direct Invitation)
Infamous (Regional Qualifiers)
Natus Vincere (Regional Qualifiers)
Ninjas in Pajamas (Direct Invitation)
OG (Direct Invitation)
Royal Never Give Up (Regional Qualifiers)
Vici Gaming (Direct Invitation)
Virtus.pro (Direct Invitation)
The tournament will be separated into multiple formats including the group stage, round-robin, the main event, and a double elimination.
A lot is at stake in the TI 2019 for a lot of people. Fame, Glory, bragging rights, and the opportunity to become legends in the Esports industry is in arms grasp! The International 2019 will be held in the Mercedes-Benz Arena located in Shanghai and will start their group stage tomorrow with the main event happening right after. Are you hyped for The International? Which team would you want to emerge victorious this year? Let us know! And don't forget to follow Enduins for more gaming news and information!