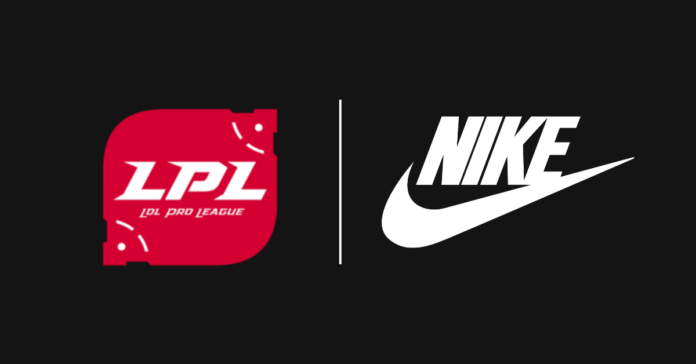 Nike, despite its dominance in multiple sports industries, isn't resting on its laurels. Want proof? The swoosh brand has dived into the esports realm, recently announcing that they will serve as the official and exclusive sponsor for China's Tencent League of Legends teams starting this year.

The contract is set until 2022 and will see Nike provide clothing and footwear for all 16 League of Legends Pro League (LPL) squads. This includes sneakers, clothing, and professional jerseys. The announcement marks Nike's first formal sponsorship of an esports entity, although they already did a campaign featuring RNG member Jian "Uzi" Zihao playing ball with LeBron James last year. Aside from providing apparel, Nike also stated that they have plans to work with multiple esports athletes to custom-design training programs that will help improve both body and mind of players, as well as conduct sports science research. The financial terms of the esports contract with the league were not disclosed.

This is not the first case of a sportswear brand to dive in the competitive video gaming world. Adidas is sponsoring Europe's Team Vitality, and Puma currently has a deal with North America's Cloud 9. Both already established a solid presence in the field.

Additionally, Nike will be releasing a full line of esports apparel and footwear for LPL fans that will be sold at live tournaments and will already be available in May at the start of the mid-season invitational. The first Nike-produced jersey will be revealed at the League of Legends World Championship which will be held in Paris, France later this year.

Esports has been recognized as a true athletic event in recent years, so much so that it has been included in the 2022 Asian Games and is under consideration to be included in the 2024 Olympics.

"Since its inception, Nike has always believed that in all sports, a strong body and will make athletes better. As China becomes a new esports cultural center, Nike is pleased to support the next generation of athletes and establish a long-term cooperative relationship with esports to contribute to the future development of sports ecology."


Statement from Nike