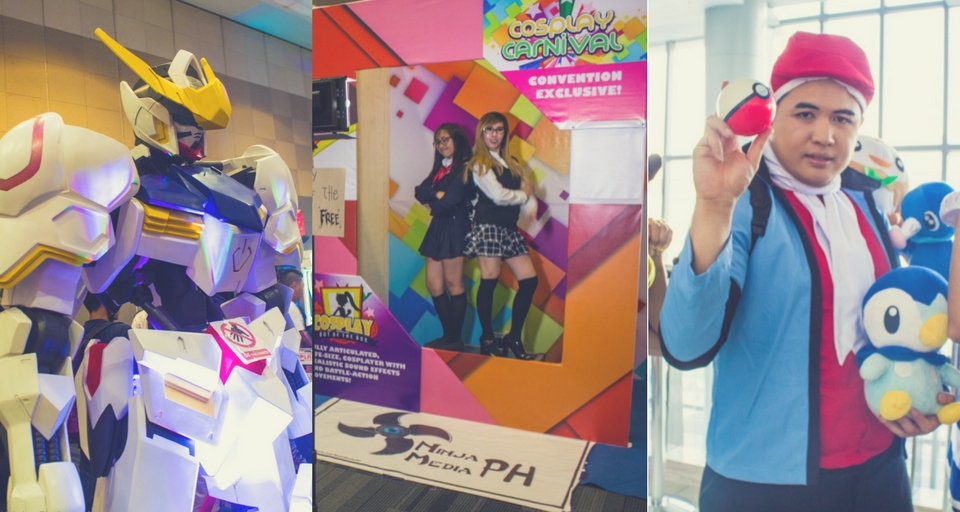 Bet you are still nursing a cosplay hangover from Cosplay Mania 2017's first stop, Cosplay Carnival 2017, on March 25-26, 2017!
We feel you at Enduins so we are listing down some highlights from that one awesome takeoff!
Who would miss this Ninja Media Ph's huge out-of-the-box photobooth? The best part is, it's for free! If you haven't grab your pictures alone or with your squad just yet, check their page already at www.facebook.com/NinjaMediaPh.
Long Live Play Ph booth showcases their awesome weapon. Look at these awesome crafts!
Collectors can nod with us when we say that these are swell stuff, definitely worthy to make it a novelty. If you weren't able to visit them to check the prices and items, their website is  www.iconosquare.com/longliveplayph.
We hope you are the highest bidder in the auction who took home some cool anime stuff. If you went a little short and didn't get the items you wished, they will have this auction again so start saving up!
Are you part of the crowd that swung by Kaeli's Pokeshop? We hope you did let your inner pokefan come out wild and bagged some Pokemon goodies!
And of course, what is a Cosplay Carnival without a Gundam proudly displayed at the Gunplay booth? Hard not to take home your very own gunpla, no? They also had a gunpla building competition at the booth.
There's also a shooting game, something timely for the Ghost in the Shell fans. We all have something to say about the live action movie, but this booth is surely a welcome attraction at the Cosplay Carnival 2017.
Pokemon cosplayers spotted. Hope you caught 'em all and snapped some photos!
These two captured the eyes of many attendees because they had a head-turning costume. They are hard to miss because aside from their cosplay, their height is also striking!
As the road to Cosplay Mania 2017 starts, congoers got a glimpse of the fun to be had during the Cosplay Carnival 2017. We all have enough months to craft our costumes and be in character at the biggest cosplay event of the year.
So let's all start saving money, fellow cosplayers, photographers, anime lovers, and hobbyists, so we can enjoy the goodies on September 30 to October 1 at the SMX Convention Center!