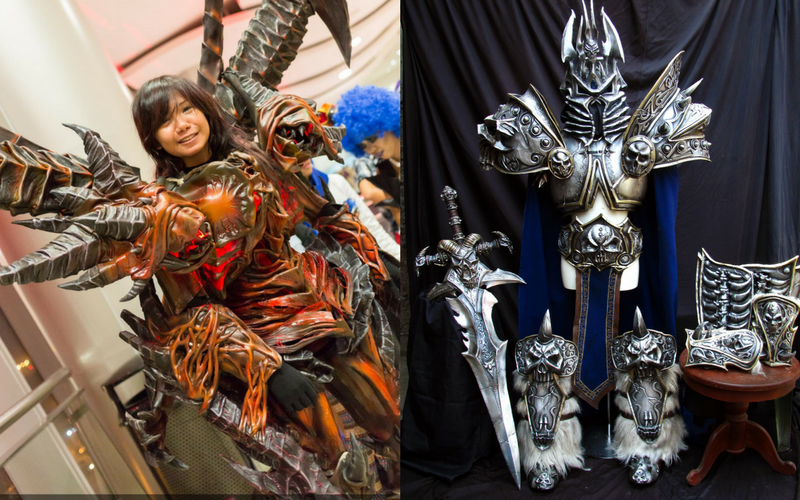 When we think little girls, we mostly think dolls and playsets. They often imitate their mothers first, imagining themselves cooking or cleaning the house. Krisdel Ingreso did plenty of imagining too when she was little, but unlike other kids, she didn't stop there. Rather, what she thought of, she tried to create. She began playing with recyclable materials and used sacks, creating her own toys. And thus began a lifelong interest (and now business) for this crafter/costume creator, who is now recognized locally and internationally.
Early works and inspirations
As a kid, Krisdel 's love for crafting and costume-making was already apparent. When watching movies and tv shows, instead of focusing on actors, Krisdel would focus more on the sets and costumes. One of these was the local fantasy show Encatadia TV series.
"When I was in 4th grade I made an Amihan (costume) from Encantadia made of paper-mache for a school event," narrates Krisdel. " I love to make costumes out of recycled materials, like for example, I made mermaid tails out of sack and some shiny papers. I always try to make artworks out of ordinary stuff."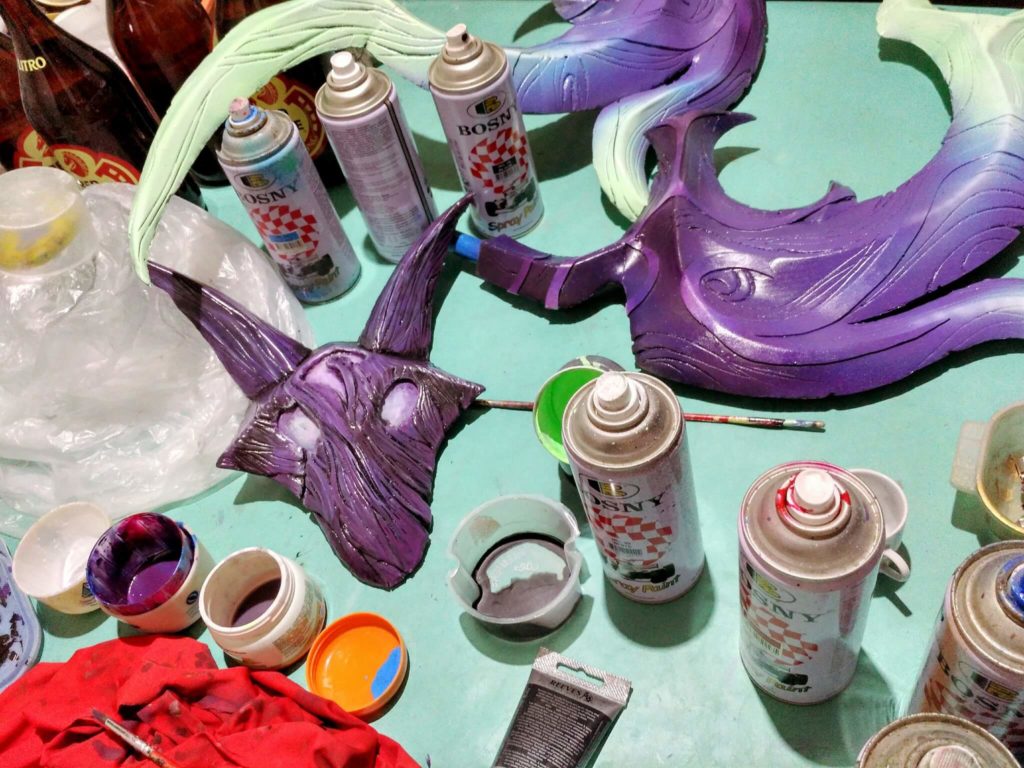 At the time, cosplay wasn't yet as popular as it is now, but Krisdel was already creating her own costumes despite the lack of resources. And eventually, she decided to join a cosplay contest with her version of Hrist Valkyrie from Valkyrie Profile.
"I was not really expecting to win honestly because I don't want to expect anything so that I won't be disappointed. Yes, I didn't win," Krisdel laughs. "I was really nervous that I almost lost my breath. But all I wanted was to showcase my talent and to make some new friends with the same interest."
Things moved quickly for Krisdel and just as cosplay was gaining ground in the country, she got her big break. Krisdel created an awe-inspiring Diablo costume, which took 5 months of back-breaking work but certainly paid off.
"When I was recognized locally and internationally for my work on my Diablo costume, I felt overjoyed and took immense pride for myself," Krisdel states.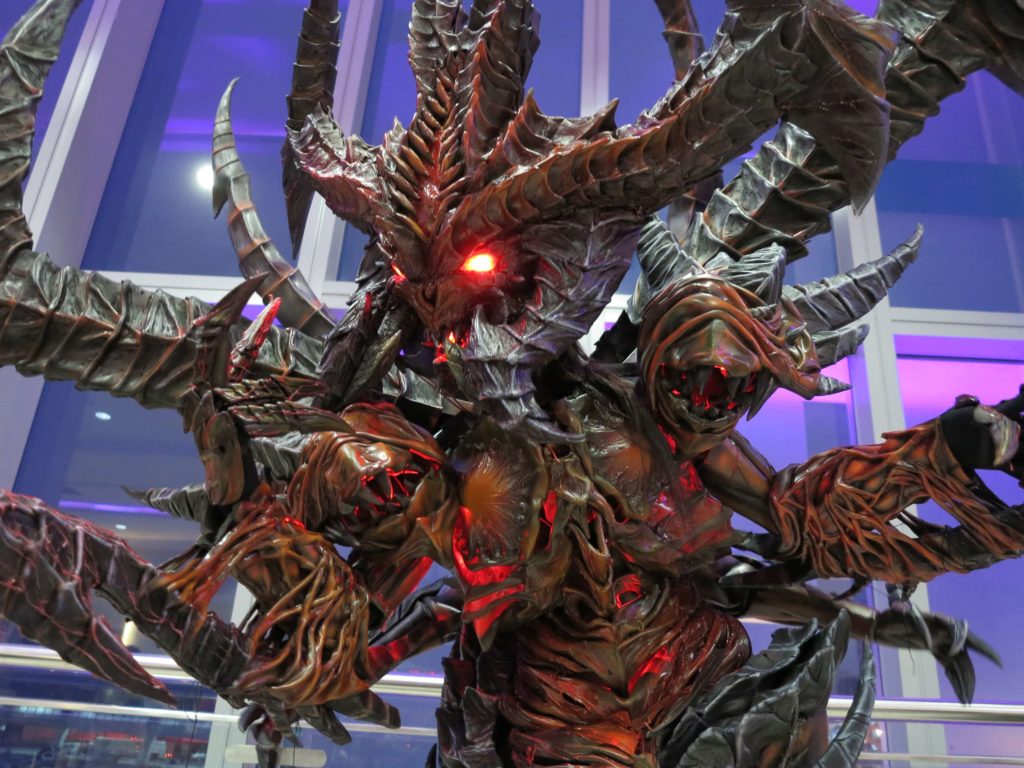 Creativity is key
Krisdel believes that the thing that sets her apart from her peers is her uniqueness. "I think the style of my uniqueness is I always go for something challenging. For example, I pushed myself to make a Diablo costume out of foam. I broke the rule that foam is supposed to be only for armors."
She is also a sucker for details. "I must say each costume has their own difficulties, like the Golden Knight Garo. It looks simple because the paint job is plain gold, but the crafting part is really hard because of the shaping, proportion, and detailing."
From hobby to business
Krisdel's creations became a hit with her friends, and she eventually decided to turn it into a business. But it wasn't without its challenges. Firstly, costume-making isn't exactly popular when it comes to choosing a career.
"My family supported me, but they were also afraid and concerned because of the risks in my career path because it's an unusual career compared to a stable and secured job," Krisdel recalls.
Krisdel soon found out that crafting and costume-making as a hobby is a lot different from doing it as a business. "Before it was hard, especially since I didn't have any knowledge on how to manage a business. But my boyfriend lectured and advised me on how to do business properly. He told me to have pride and dignity about my work, and that people are willing to pay extra for high-quality work."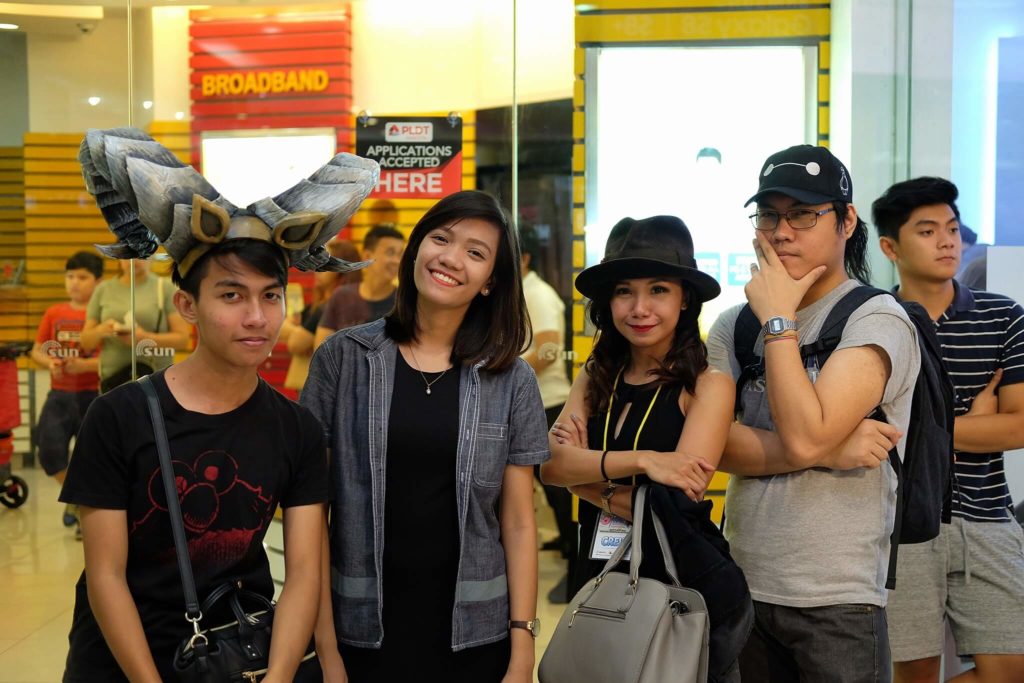 As any young entrepreneur would, Krisdel went full tilt on her business, working 'round-the-clock. And as any experienced entrepreneur would attest to, she found out that it wasn't the right way.
"My lack of preparation and my health (affected me.) I pushed myself too hard before. Working hard is good, but overworking that pushes the limits of your body is really not a good idea."
In business, one must have the requisite skill of managing clients, which Krisdel also learned by trial and error. Krisdel faced the challenges head on, knowing that even if she gave her best, not everyone will be satisfied because each client has different taste and expectations.
When it comes to the costumes, Krisdel says she doesn't adhere to a specific timeline. Rather, her schedule depends on the complexity of the costume, with detail and quality of work as her foremost considerations. Her pricing also varies depending on the design of the character.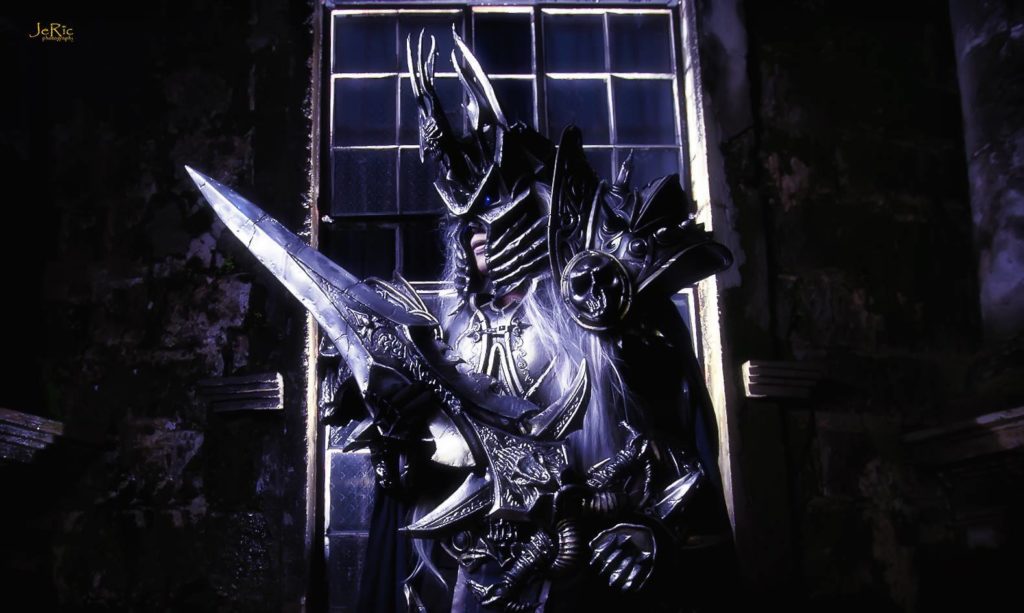 But despite these challenges, Krisdel continued to find joy in what she does, and that's what kept her marching forward. "If you do what you love, you'll never work a day in your life. I don't mind if it's hard since there are no shortcuts to any place worth going to."
Earning respect
Nowadays, Krisdel is one of the more well-known cosplay creators in the industry. Popular cosplayers order costumes from her, one of which is cosplay superstar Alodia Gosiengfiao, whom she first met in 2012. Alodia bought her Demon Hunter (from Diablo 3) costume. Also among her list of notable clients are Ms.Holly Wolf of the Playboy magazine, Ashley Misaki, Serreniethy Fionah, and Taline (Yunalescka).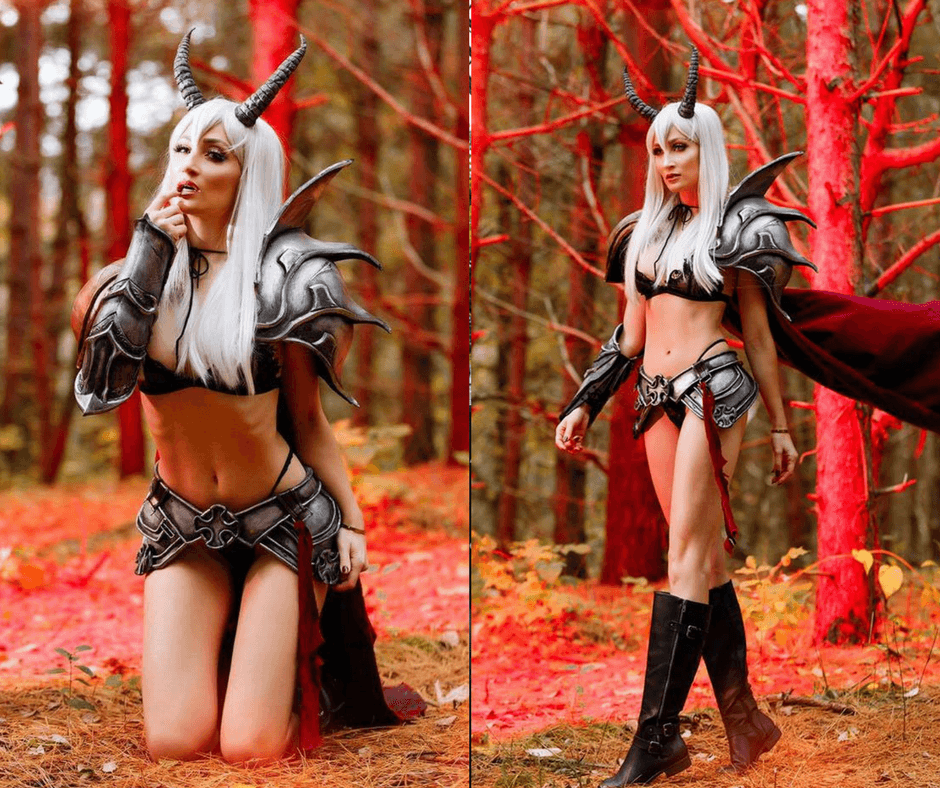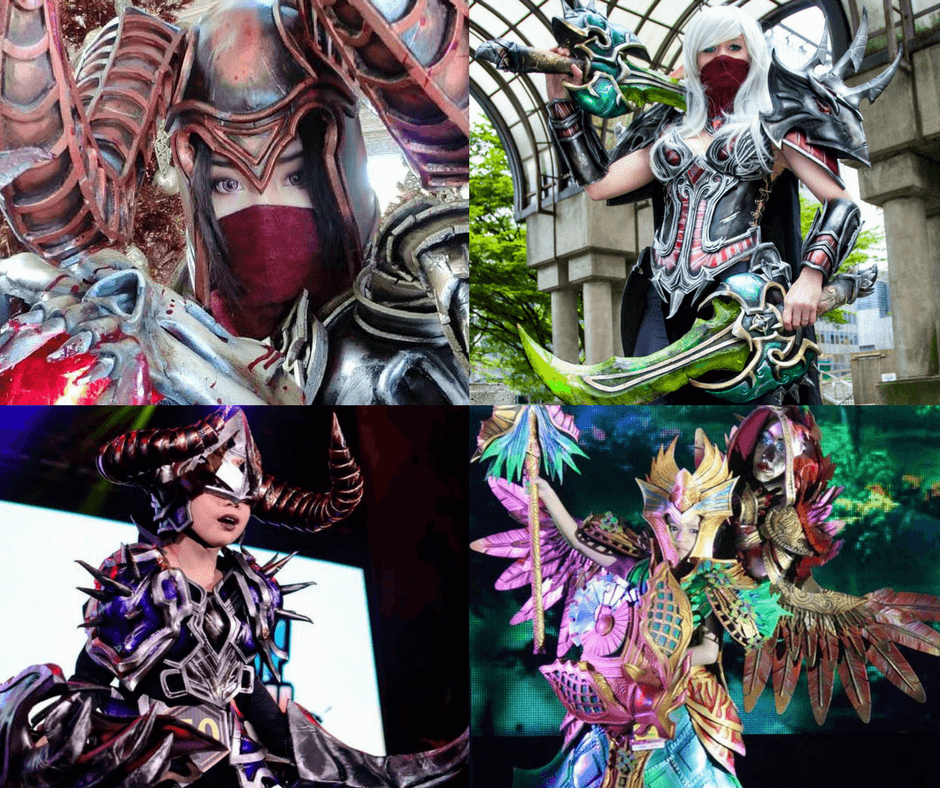 And what was a dream of becoming part of the film industry is starting to become a reality. Krisdel was recently commissioned by film studio Wonderlast Film to create the costume for their Dota Mask Warrior short film.
"Actually it was really an awesome and great opportunity. That costume was really a rush order and I made it within two weeks. I didn't get enough sleep for two nights. I would love to get more opportunities to join other film projects since it was a lot of fun despite the lack of sleep," Krisdel shares.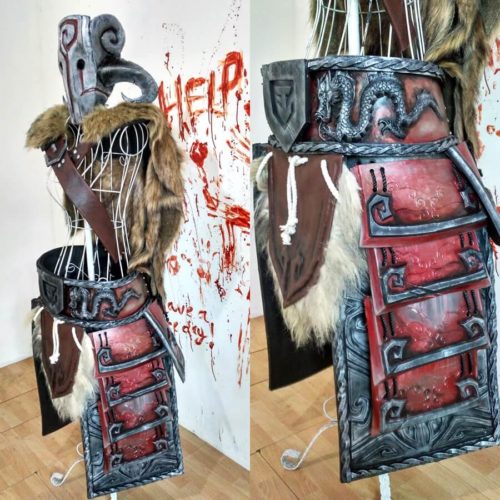 Aside from earning respect (and profit) for her work, Krisdel has also become an influencer. And the attention to detail and work ethic that has enabled her to be successful in business, she is also applying in her new role.
"As an influencer, I want to be more transparent and real. Also, I believe that you can't be strong and inspire others if you only had wonderful things happen to you. This is why as an influencer, I want you to know that it's okay to make mistakes as long as you will learn from it. I think at some point in our life, we all get hit with things that make us feel a little bit more distant from what we love to do whether because you're stressed out or tired. All you need is to rest your mind. All I can say is that you will find yourself better once you got lost."
Krisdel has gone through a lot in pursuit of her happiness. She has sacrificed and went through doubts of her own. So, is there anything she wants to say to her naysayers? "People may not see things the way I see them. They are stuck in how things should be rather than how they could be. They are set in their ways rather than seeing the potential. I may be a little different, a bit impractical and a lot of crazy. But I love what I do and that's something not all people get to do."