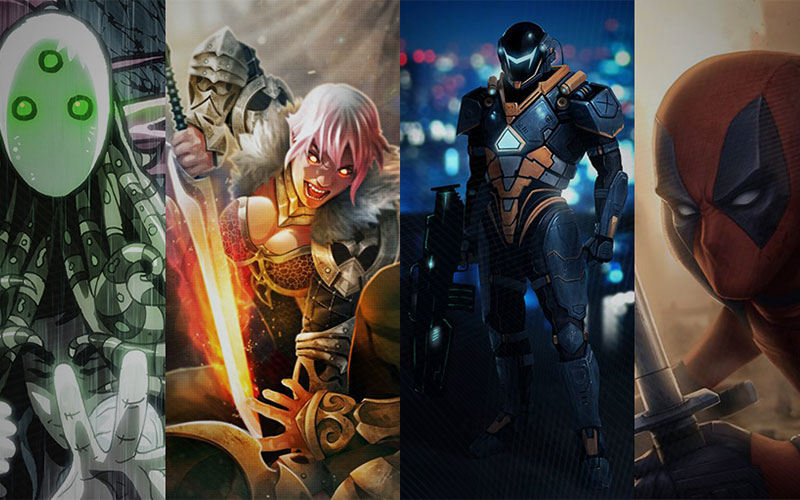 In today's hyper-connected world, online groups of different kinds have been sprouting like mushrooms, from political ones, to games, to digital art groups. Got a new hobby or interest? Search online and you'll find a group that fits your criteria within mere minutes. The problem, however, is while online groups are supposed to organize, uplift, and help its members, most of them have devolved into bulletin boards for trolls, bashers, and spammers.
This reality irked four Filipino artists who wanted the same, simple thing – a refuge for digital art. And when they couldn't find it individually, they came together and created their own: Metal Pen.
Metal Pen was a response to an increasing need for a well-administrated online community for digital artists. Its founders, Sam Dela Torre, Justine Cruz, Graham Empederado, and Anthony Dacayo II, however, were not new to online groups. In fact, they came to know each other through a similar online community.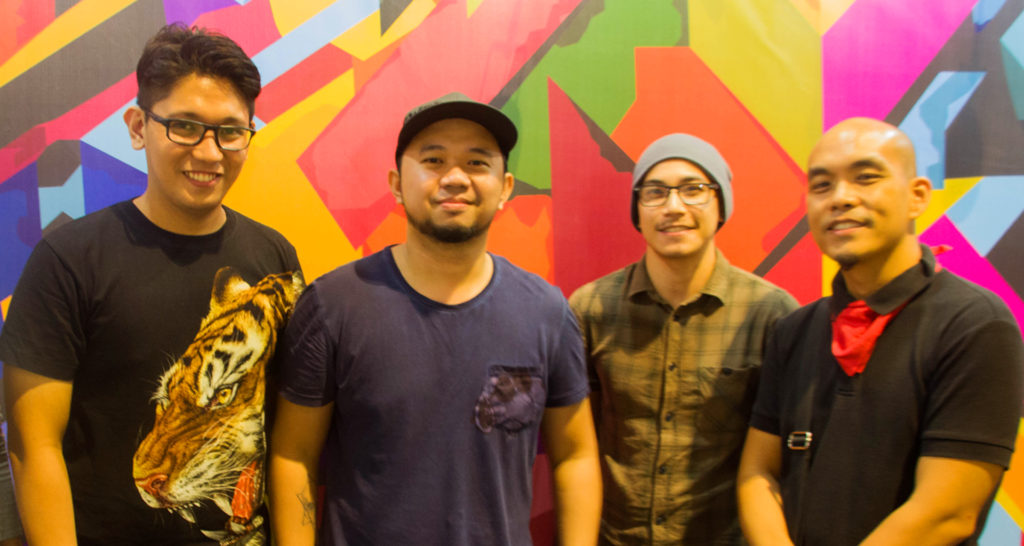 "Well that time medyo hindi maganda yung nangyayari sa art group na 'yon," relates Graham. "Maraming members ang bina-bash ang iba pang members. Marami din ang parang hindi seryoso sa mga pino-post nila at nagsisimulang maging magulo. So ginawa ni Justine ang Metal Pen at nagkasundo kami na dapat mas makatulong yung group para ma-inspire ang mga members at hindi mag focus sa bashing."
Respect for Art
Coming from a less-than-ideal group, the foursome decided to apply one simple rule for all their members: respect each other. The idea is anyone can share any kind of art and not be afraid of getting trolled or bashed. "A good way to fail as an artist is to be disrespectful," says Sam. "You might be blocking potential clients, employers, referrals, fans, and exposing yourself to haters. The art community is tight-knit so be prepared for the repercussions if you're insistent on being disrespectful. It's more favorable to simply ignore than be disrespectful in that sense."
Justine adds, "We just want it to be simple, less toxic and peaceful for the group members. So far, our group is relaxed. If you want to get in the mood or just want to have fun, you can visit the group and join the current activity. I don't want the group to be the source of "cancerous" issues in the members' news feed."
Unity in diversity
When it comes to art, Metal Pen is open to anyone with anything artistic to share, seeing that the founders themselves came from different fields and have different styles. Anthony is an architect who does graphic arts and design on the side. Graham is a graphics artist in a media company, and both Justine and Sam work as freelance digital illustrators. They, along with most of the group, however, have an affinity for concept art and character designing. "There is a mixture of traditional and new (art) but still cartoony," says Anthony.
Still, the group maintains that diversity is key, because there are members who have more experience in certain fields and can thus help others when it comes to fan art, nostalgic cartoons, painting, air brush, and vector style, among others. They believe that exposure to variety is beneficial to the artists because they learn different techniques which help them improve their craft. "Wala naman limitations, mas gusto namin na free ang mga members sa pag-explore or pag-share ng art style na ginawa o sinusubukan nila. Naniniwala kasi kami na hindi kailangan magkaroon ng boundaries pagdating sa style," Graham quips.
Metal Pen's openness has already paid huge dividends for the group in a variety of ways as well. Aside from enthusiasts, seasoned artists have also started joining Metal Pen and sharing their creations. "Nung sumali na sa group yung mga sobrang galing na mga artists at nag-start na sila mag-share ng mga gawa nila, sobrang nakaka-inspire 'yon," Graham attests. "Naging tulay yung community para makatulong sa ibang artist."
To further bolster camaraderie among its members, Metal Pen organizes "Art Jams" where its members can share their work and bond with other members personally. They also attend art conventions together whenever schedule permits. "Just seeing active members and seeing them helping each other makes me happy," Justine says.
On to bigger things with Enduins
The dynamic of having different ways and means but similar vision and goals is also what drew Metal Pen and digital lifestyle portal Enduins together. Metal Pen's vision of a collaborative online haven for digital artists coincided perfectly with Enduins' goal of making a positive difference through informative content focused on gaming, cosplay, design, and technology. This lead to a formal partnership between the groups last September. "What inspired us to join (Enduins) is the desire to strengthen the representation and exposure of the art industry and harness Enduins' potential of reaching other industries and the masses," adds Sam.
With Metal Pen and Enduins, the foursome sees a bright future ahead and they expect the digital art industry in the Philippines to become bigger and more mainstream. But they haven't forgotten the passion that compelled them to create Metal Pen in the first place – art. Justine is planning to immerse himself in a personal project soon. Anthony, who created and developed the game Bayani: Kanino Ka Kakampi? which features characters based on Filipino historical heroes, plans to improve it and develop more games. Sam also wants to develop games and create his own comic book.
Creativity can only flourish if an artist feels respected and appreciated, an element often neglected in today's world where there's a lot more hate than love. Metal Pen believes we can bring back the good 'ol days when art, in whatever form, is admired and respected. With immense talent and passion, Justine, Sam, Graham, and Anthony are on their way to do just that.