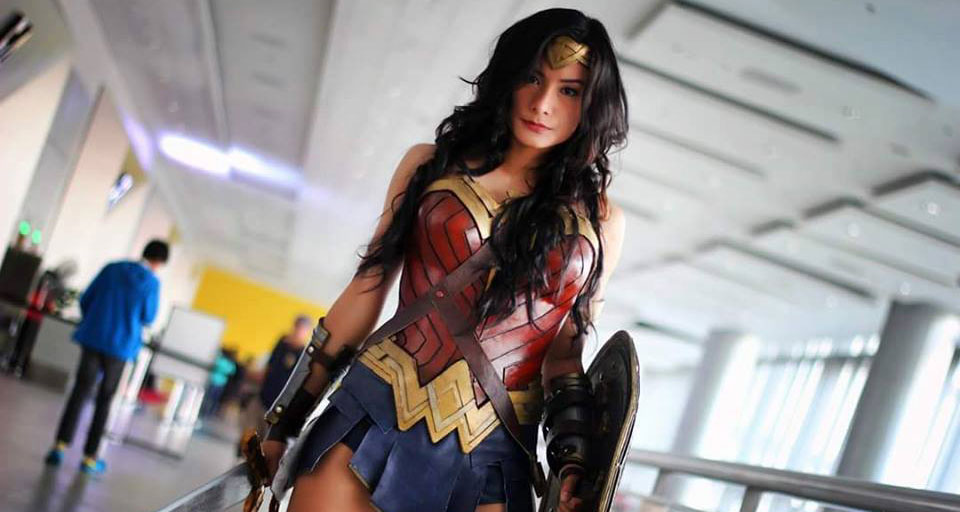 A common notion exists that cosplaying is only for the good-looking people, raising eyebrows and questions about body image. To challenge that belief, Enduins has interviewed one of the well-known and trending cosplayers of today, Ross Diong, to share her insights on this topic.
From what was once a niche hobby, the trend of cosplaying has grown by leaps and bounds to something that is part of the mainstream culture in the Philippines.
So much that a growing number of people, especially fans of different pop culture works are trying it out for themselves.
Getting Started on Cosplay
"I got into cosplay because of Facebook. I became active on FB during college but I only found out about cosplay a year after graduating in 2012."
When Ross discovered cosplay, she said she was so amazed by the cosplayers she saw on the internet. She thought that it was like a job where you have to cosplay and get paid because together with her friend, they met a group on FB and the group leader offered them gigs to cosplay for his clients.
This initial experience in cosplaying struck an impression in her that cosplaying is where someone makes you wear the costumes they provide and get paid.
The turning point was when she attended her first cosplay event, The Best of Anime 2012. She realized that she could make her own cosplays, making it feel more like a hobby than a job. Gigs were just an offshoot of the hobby.
In the next cosplay event she attended, she bought her own materials and had them sewn at a local tailor. Misaki Ayuzawa, her favorite character from "Kaichou Wa Maid-Sama!", was her first cosplay. She had fun in the event even if she didn't know anyone.
"I liked the fact that there were photographers who took pictures of cosplayers. So in the cosplay community, my first friends were photographers", Ross sweetly reminisced.
When asked about how much she spends in her cosplay hobby at an average, her answer was, "probably thousands". Though the materials alone cost more or less P30,000.
"I'm not sure. But it's an expensive hobby – that I'm sure of," she said, laughing.
Face Value in Cosplay
We then got into the meat of the interview where we asked about body issues in cosplaying, no holds barred.
"I don't think it is required though there are people who would prefer to see a pretty face or body in cosplay, but what impresses most cosplayers or people who are huge fans of cosplay are the cosplayers who try to improve themselves with each new cosplay.
I've seen cosplayers go from big to super fit bodies just to portray their characters. Those are some of the things that I like seeing in the cosplay community. It's what inspires people like me to improve – not only one's physical appearance but the skills use in cosplaying, may it be crafting, make up, sewing, etc.
I think the majority of cosplayers want to learn things that can help them in their cosplays and at the end of the day, a person with just a pretty face might just not give you the answers you want.
I'm not saying this to offend anybody though *laughs*. It's just that I like to learn new things and as a cosplayer, I find it more helpful if I look up to people with incredible crafting or make up skills because this helps me in my cosplays.

So no, a pretty face and or body is not required for cosplay. Anyone can cosplay anything they want. There are no rules on that. No matter what anyone says, it's a hobby for everyone", Ross emphasized.
"I won't say I haven't judged cosplayers before. I'm not a saint or an angel. I've had my say on "out-of-shape" cosplayers, but that was when I was still new into cosplaying", was her answer when asked about cosplayers who are "out-of-shape" – too fat, too thin, too tall, too short, etc. – for the character they are portraying.
Her view now is, since she has been cosplaying for some time now, once one learned the essence of cosplaying, and the reason why people cosplay, they'll realize that being "out-of-shape" is not what's important, but the common interest people share that brings them together to form the community that they have.
"I've seen "out-of-shape" people rock cosplays. People who create amazing cosplays. All these amazing things people create gives me no room to judge them but admire them for their skills and hard work. Not everyone will understand and it shouldn't matter." – Ross
"I think people who judge cosplayers who they think are "out-of-shape", cosplayers and non-cosplayers alike, don't really know what cosplay is about, hence, their reason to say the cosplayer does not suit the character they are portraying. Yes, cosplay is a hobby but it has also become more than just wearing a costume in a con. Cosplay has become an art. This is because of all the processes people go through to create a costume", she added.

Cosplay is for everyone
It doesn't matter who you are or what you are. One thing we should all realize though is that we will be judged, cosplay or not. Don't think you will ever be free from the critics, but that shouldn't stop you from doing what you love. Cosplayers spend their time and money on the characters they love and not for others and definitely not for the sake of being liked. It's for themselves and for their own happiness. Nothing beats the feeling of being proud of a cosplay that they worked hard on, not even the critics!
Ross Diong's Future Cosplay Plans
"Definitely more armored cosplays", she said.
She loves crafting and as for characters, she said it will depend on which character she will be in the mood for cosplaying. She beamed that sometimes she surprises herself too and that what keeps her excited.
Ross is thankful for people who like her cosplays and for the loyal supporters who from the very beginning followed her works and gave kind words of encouragement. As for people who want to start their own journey to the cosplay world, here's her advice:
"Start simple, learn to improve, and stay humble always. Be kind to others as much as possible because the cosplay community will always have people who will criticize you, just remember that you aren't cosplaying for them but for yourself."
Interviewed by: Allan Josef G. Gurimbao