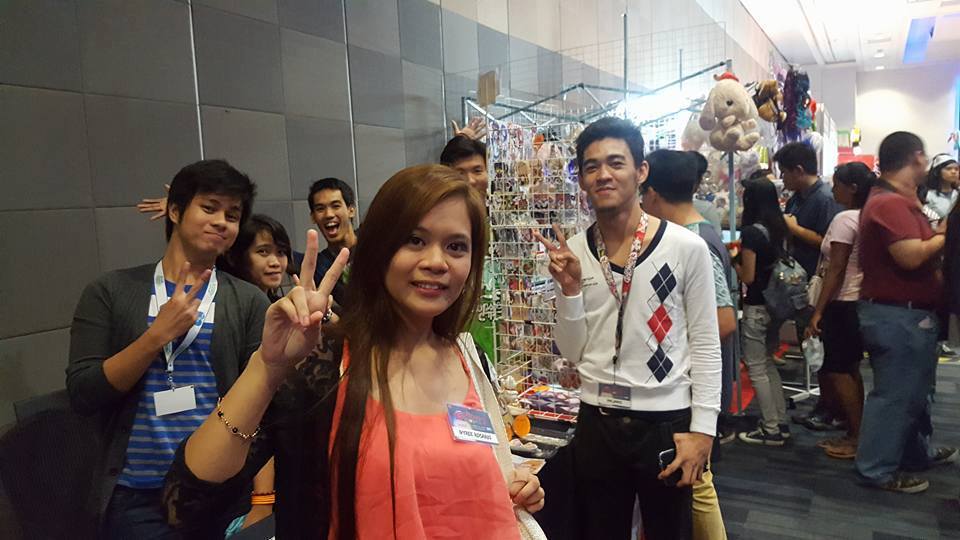 Sometimes in life, relentless creativity allows you to find pattern in randomness and even inspires you to make great things out of them!
Exhibit A: Ivyree Rosario of Little Things PH.
What started out as random doodles of her and her significant other (SO) based on their personal experiences became a well-loved and relatable Facebook Page
It was not her original plan to make a comic series out of the two main characters so Ivyree casually created a Tapastic account to compile all the strips, and simply named it after the both of them. Her SO decided he didn't want that, so she thought of "Little Things" on the spur of the moment.
Ivyree admits to having a bad habit of thinking of very creative names for things (We find it cute though). After several pages and some pleasant feedback from the readers, she decided to put up a page for its Filipino version.
Role models and greatest inspirations in art and in life.
From local to foreign artists, there's a whole list of artists Ivyree look up to. She shared that one of her biggest inspirations over the years is Manix Abrera for his "Kikomachine Komix".
"I have been following his works for years now and his style and humor have a huge influence on my artworks", she said. Next are several friends from Deviant Art, Facebook, and people such as Sarah Andersen and JKNozmo. In life, family comes first for Ivyree. Her mom is her greatest role model and the personified bedhead boy in the story is to whom she dedicates Little Things PH to.
If she was not into visual arts, we'll probably be headbanging instead of going wow on her artworks as Ivyree would have been joining a band. Due to her responsibilities in the digital art world, practicing her guitar skills regularly is a challenge.
"As in, I want to play the really complicated ones! Like, I want to become a lead guitarist. (I have an electric guitar named Napoleon) But I don't think it'll happen for now. I would also like to write a novel, or skateboard. I also want to be an angler/fisherwoman and I am particularly frustrated about this one", she exclaimed.
On creative process and staying power
Music helps Ivyree concentrate a lot. Getting her mind into music while working makes her forget the hours passing by when she draws, and listening to new songs give her new ideas and fuels her to draw more. Also, she has a habit of writing down thoughts, sentences, broken phrases, or a single word to be reminded of them later. Whether on a notebook or her phone's Notes app, she sees to it that she lists them down because she is forgetful, especially because she usually gets new ideas in inconvenient places such as public transport.
Inspiration-wise, she has no specific places she goes to but she likes taking long walks with her earphones plugged in to gather her thoughts.
On dream project, legacy, and future plans
Ivyree's dream project is to produce a full animation. She wishes to build a team where they can create a film altogether as she's always wanted to see her works, stories, and ideas come to life. She's still practicing animation on her own, and it's something she really wishes to accomplish with other people, and maybe with a few of her friends in the future.
Soon enough, she's aiming to do comics more than just fluff, humor, or romance. The young artist wants to create more comics addressing the issues our country and the world are facing today. Her morals and her philosophies instilled in her works are the legacy she dreams of leaving behind.
According to Ivyree, "If there was one important thing my significant other had taught me, it is to contribute to this world by looking into the welfare of others. He says that even in our little ways, it is our moral obligation to use these talents to enlighten them of the sensitive truths than to merely settle with bliss for the rest of our lives".
On a lighter note, she also wishes to inspire those who are still beginning with their artistic journey and to learn from her struggles, frustrations, enjoyment, satisfaction, and experiences as an artist.
Before Little Things PH, Ivyree has already been sketching out older comic titles although she hasn't gotten the chance to officially start them.
There is this one she calls "All My Best Friends", a comic about a young boy who accidentally awakened his alter-ego from another dimensional plane, and this changes his life and his relationships with other people.

Then there is "Revolution Now", inspired by a song by Wolfgang, where three modern journalists finds themselves in the late 1800's during the forming of Katipunan.
Ivyree also has a special project called "Separated Destiny", which is an RPG Maker Game, about a woman who joined a rebel group against the government to avenge the death of her sister.
Lastly, there is "Sir Rejection", which is a slice-of-life of five band members in a SKA band.
She hopes to finally pursue these projects in the near future.