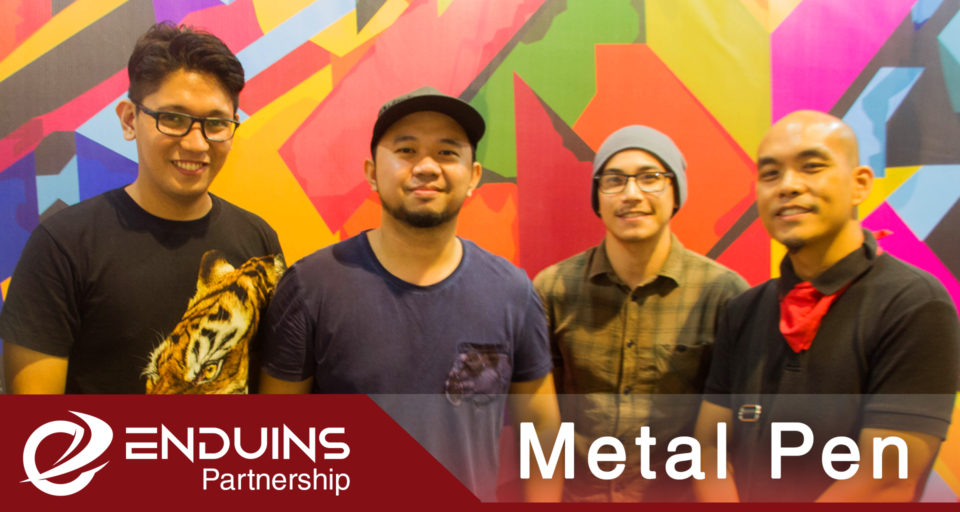 When individuals or groups with aligned goals meet, you bet there's something good bound to happen!
We are happy to strike a partnership with Metal Pen Art Group: Justine Cruz, Sam Dela Torre, Anthony Dacayo II, and Graham Empederado.
Metal Pen Art Group was created as a response for an increasing need for a healthier and well-administrated community for digital artists.
Like Enduins, Metal Pen Art Group aims to inspire and help a lot of digital artists on their journey to this kind of career and for the members to be known in the world of digital art especially here in the Philippines.
"What inspired us to partner is the desire to strengthen the representation and exposure of the art industry and harness Enduins' potential to reaching other industries and the masses".

Stay tune for our interview article to be posted soon!
Here's to the start of something great!