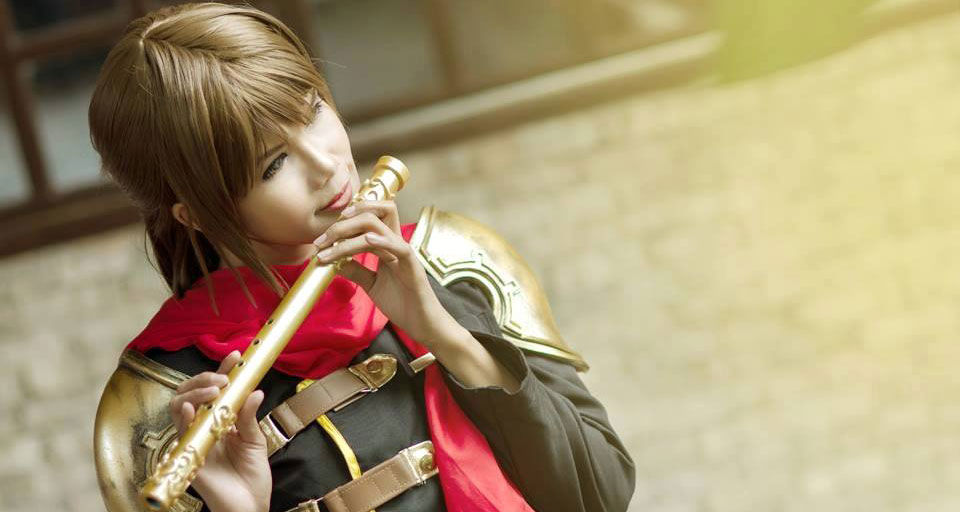 How can a gamer slash cosplayer's life change in a span of three years?
Aya Ninna who started cosplaying in September 2013 when she attended Best of Anime as Fuu Hououji from Magic Knight Rayearth goes reminiscing as she shares her gaming and cosplay life with Enduins:
"I remember having inaccurate wig, awkward poses, uneasy footwear and so-so make-up. I pushed myself to do better. I learned from watching YouTube videos and appreciating other cosplayers. It's time and resource consuming, but the happiness you get when people recognize and appreciate you for your cosplay is all worth it. There are also people who won't be pleased with what you do, but heck, who cares! As long as you're happy, just do what you want to do."
As in any interest and occupation, it helps when you have someone you look up to in cosplay. For Aya, it is Yaya Han whom Aya loves for her costumes and make up.
Presently, Aya is eyeing on a Monster Hunter cosplay project and she is looking forward to pull it off with her best friend at the Monster Hunter cosplay next year.
Aya's cosplay life is as colorful as her gaming life. She can say she's been through a lot. What she is now, what her work is, she owes it to her passion for games (She's working for a gaming company by the way).
There are good and bad times but for her, what matters most is what she's learned through all that.
"Some of the good points I've learned from gaming is to develop understanding and patience (Oh, you should see all the trash talking I've been and had to go through. Lol.), be resourceful and creative, and be a team player", she shared.
"Gaming? Wooo! My favorite 'career'", she interjected.
For someone who began playing way back Family Computer days, such enthusiasm is merited.
"I was so addicted to Super Mario 3 that I always make sure to snatch the controller from my younger cousins. From Family Computer, Atari, Good Boy… I skipped the other consoles as I focused on studying. I came back to gaming when I was introduced to Game Boy (Pokemon days! Yellow, Blue, Red). Off to arcade games – I love fighting games such as Marvel vs Capcom 1 and 2, Tekken 3, Tekken Tag, Power Stone 2. Yes, they are old arcade games. I used to stay in World of Fun in SM Makati from morning until closing just to play that the arcade staff and manager know me already", she dearly recalled.
Aya was taken out of Arcade by her addiction to Ragnarok. She played RO from 2003 to 2007, then switched to Perfect World from 2007 up to now. In between those years, she also played Counter Strike, Battle Realms, Red Alert, SIMS, Diablo, and RO2.
She is currently playing Tree of Savior on PC and a lot of mobile games (Final Fantasy Brave Exvius, Brave Frontier, Dragon Blaze, to name a few).
She used to play Monster Hunter Freedom Unite on PSP and, just lately, Monster Hunter 4 Ultimate on 3DS; she has been an RPG fanatic ever since.
Might be good to know, in Counter Strike, she preferred the sniper rifle and she loved being in the Terrorist side so, if she remembers correctly, that was the gun she gets when pressing 4-5. In real life, no guns though. Her brother and father used to keep guns at home (Her bro is from the army, boys).
"I fear seeing guns. I hate real life violence", said Aya.
Because gaming is her life (her job even), she plays mobile games upon waking up, in the office, and when she gets home which is around 14-15 hours a day!
In the next five years, Aya expects more competitive games, better versions of old school ones. She hopes that we'll be getting virtual MMORPGs similar to Sword Art Online at a price accessible for most people.