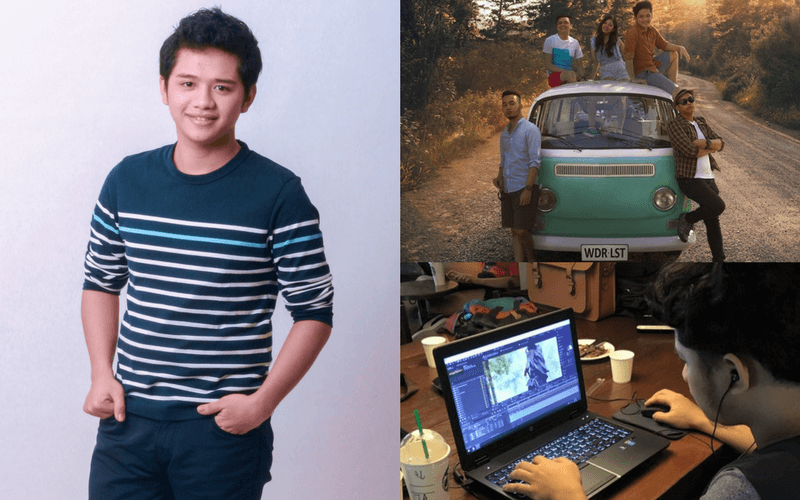 As a professional, you probably spent years at school learning how to do what you do. Then, you followed by more years dedicated to mastering your specialty – and bam! – you finally have something decent to offer the world. But as technology evolves, so does the way we actually learn and receive education. Film director John Dary "Dary Ow" Ordona always knew he wanted to create films. He even took a few film classes in college. But he proved that you don't have to go through an entire formal college course to be successful if you have that one, non-negotiable thing – passion.
Started young
Few people know what they want in high school (heck, few people know what they really want, period). But Dary Ow was quite different, even in his younger years. "I always had the obsession for storytelling, initially in the form of drawing when I was a kid. I remember making one-page comics that I would later photocopy and sell to my classmates. From drawing, I moved to photography, then videos," shares Dary.

What started as a hobby morphed into grander pursuits. Young students typically play video games to pass time, but Dary Ow started dabbling with video editing, and eventually finished his first film.
"It was a school project, we had a small screening in the class and seeing my classmates watch my film felt like finally, my voice is being heard. That moment swallowed me, and I allowed myself to be consumed by the urge to make more," reminisces Dary.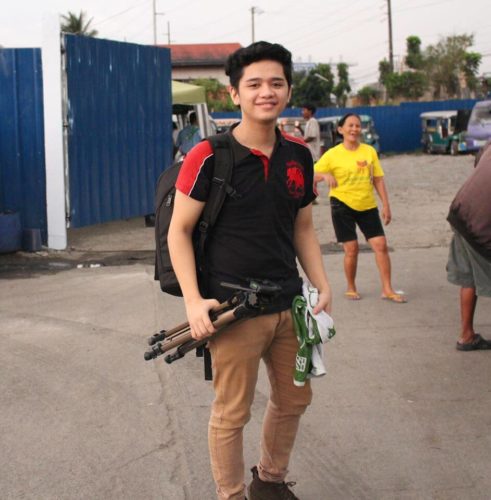 Passion over porma
Naturally, he took up film and TV production classes in college. But then, he went on to learn most of his techniques online.
"I learned editing and vfx (visual effects) entirely by watching online tutorials on Youtube. You can learn anything online for free, and hone the skill by doing it over and over again."
Aside from obtaining practical skills, online research has also taught Dary Ow that while it's nice to have hi-tech gadgets, one doesn't need fancy equipment to begin a filmmaking career. Dary Ow started filming with just mid-range Canon DSLR, and he says that with the rapid technological advancement, others can start with even less than that. "With an iPhone, laptop, and internet connection, you can literally make your first film. All the tools, materials and knowledge you need is readily available out there," Dary advises.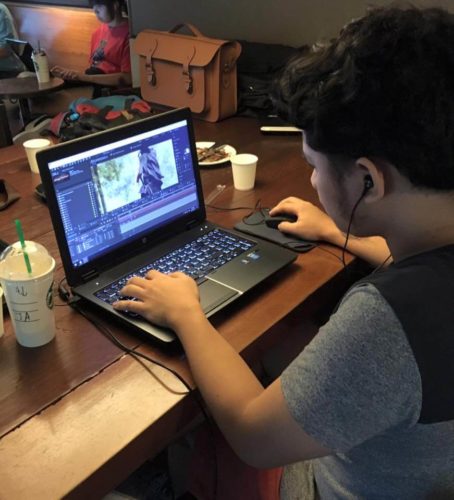 Creativity meets business
As he continually improved his skills and added films to his resume, he formed a little group of like-minded creatives in 2014 called Wonderlast and did a collaboration project for a film competition. Their entry became a hit and soon enough, Wonderlast started getting offers to do projects ranging from short films to wedding packages. With all the new opportunities, Dary Ow decided to formally establish Wonderlast Films as a company in 2016. From then on, clients kept coming in and they now have produced videos for big brands such as Uratex, HMR, and PhilPost, who were impressed by their remarkable special effects, clear and crisp videos, and impeccable storytelling. Wonderlast also has become a go-to wedding package studio, as it usually lets the couples themselves become the actors in their own short films.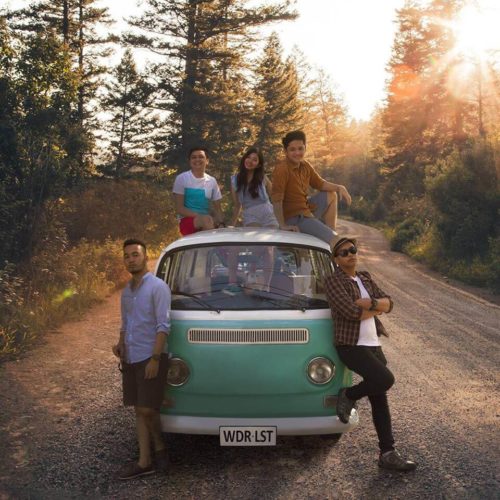 Despite doing a lot of commercial projects nowadays, Dary has always kept true to his roots of doing passion projects. In 2017, Dary gathered at least 20 casts and crew who volunteered to help him do an ambitions entry for the DOTA 2 Short Film Contest titled The Masked Warrior.
The Masked Warrior – Dota 2 Shortfilm Contest 2017

As the great war ended, the masked warrior vanished and has never been seen for years, until today.

Please vote for our entry here http://steamcommunity.com/sharedfiles/filedetails/?id=1087194411

5 Weeks before the contest deadline, we assembled a team made of filmmakers, gamers, cosplayers and Esports enthusiasts to work voluntarily in this ambitious project. With the collective effort of these talented individuals, we have created a short film that is a product of pure passion and love for their respective artform! 🙂

This film is proudly created by Wonderlast Films
Partnered with Enduins.

CAST
Ryan Romeo de Vera as Yurnero
Rodolfo Muyuela as Old Man
Joel Garcia as The Boss
Allan Salamanca as The Beast
Isaac Zack Bulatao as The Big Guy
Kuya Bata as The Fighter
Sir Rex Kantatero as The Weakling
Francis Chan as The Badass

FILM CREW
Dary Ow – Writer/Director/Editor/VFX
Mark Putian – Asst. Director/Colorist/VFX
Ark Abordo – Prod. Manager/Talent Manager
Cyrene Joyce Laurente – Asst. Prod. Manager
Krisdel Ingreso – Wardrobe Designer
Joshua Gapasin – Scorer/Sound Design
Alle Bayas – Make up Artist/Prothetics
Eyat Bayas & Chareze Ambulo – Makeup Artist
Ferdinand Santos – Aerialist/BTS Editor
Carlo D CM & Josua Mari Olasiman – Photographer
Kurt Padilla – Videographer
Christopher Nicole Ocsing – BTS Videographer
Josua Olasiman & Raison D'etre – Production Assistant

We would like to thank our generous family/friends/office mates who funded this project.

CO-PRODUCERS
– Daryl Kervin Sanchez
– Howart Edillo
– Mike Frianeza

ASSOCIATE PRODUCERS
– Patrick Gamale Grama
– Rachel Verunque Pualengco
– Mac Tag
– Ronwell Tordera Capistrano
– Lepot Santos
– Mhaflor Capeña Villaluz
– Jeff Ric Berbenzana
– Julie Ann Garcia
– Ronaldo Sawali

For more awesome films, be sure to follow us on facebook! @wonderlastfilms

Posted by Wonderlast Films on Sunday, July 23, 2017
Despite not winning the top prize, The Masked Warrior went on to become a fan favorite and became a hit among both players and non-players of the game. Dary says it fulfilled a dream of doing a live action film about the game that he loves. "The Masked Warrior is one of my most favorite projects. From planning to editing, each moment is worth remembering."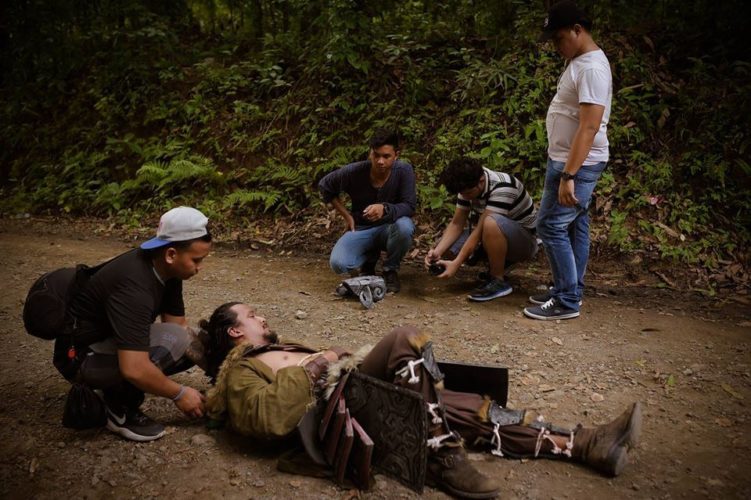 With all the accolades that he had gained and the continued growth of Wonderlast, Dary has also slowly become an influencer and inspiration for other aspiring filmmakers, a distinction that Dary uses to further his real goal. "One thing I'd also like to do if given a chance is to share what I know about filmmaking, and how can it be an avenue to spread positivity and compassion."

Success has indeed come quite early for Dary, but it isn't anything related to money or fame. Dary has succeeded because he takes a different approach to success and failure, something all of us can take in and think about.
"For me, believing in your full potential is the key. If you know that you're talented, you can deal with each failure as if you've already succeeded. Rejection is nothing because you know that you only deserve the best. You make yourself believe that you're good enough to learn and bounce back."