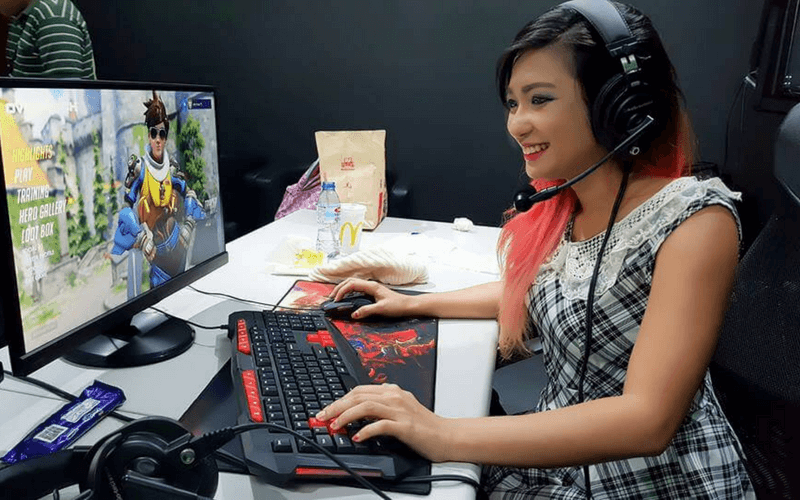 To tweak a famous adage, a journey of a thousand miles actually consists of a thousand steps (or more.) For Reia Ayunan, the journey and the destination have always one and the same – gaming. From playing MMORPG and RPG games as early as grade school, she became a star in the local gaming scene and proceeded to author a promising career with one of the world's biggest companies, Ubisoft Entertainment. But how did she get there? What was her first step?
[READ: Game Masters (Part 1): 9 Awesome Female GMs Of Massive Gaming]
Fun and games
Years ago, while most of us just plucked words out of thin air for our high school yearbook, bright-eyed Reia already knew then what her ambition in life was, so she wrote: "I want to work in a major game developer company someday." Back then, no one took her seriously, as she was just another avid gamer hooked on titles such as the Final Fantasy franchise. But Reia was adamant about it, knowing full well it wasn't the most regular of career paths.
And true to her word, after college, she entered the gaming industry as a technical support officer at EA Games. Like most well-meaning parents, hers had doubts about the career she had chosen, but she eventually won them over. "They saw that you can actually make a career out of gaming," Reia quips.
After her stint at EA Games, she moved into community management where she handled games that would eventually take over the Philippine gaming scene – League of Legends (Garena) and Mercenary Online (Massive Gaming). "I was discovered by the head game master of League of Legends Philippines (LOL) at ToyCon while I was performing on stage. He then found me on Facebook and asked if I would be interested to become a GM of LOL. Suffice to say I got the job and it launched me into the gaming community as GM Rei," she reminisces.
It was as a game master that Reia found out how much she loved engaging and interacting with the gaming community.
"I got to know players from all walks of life. It's fun to be part of the community especially when the players start supporting you in return for taking care of them," she says.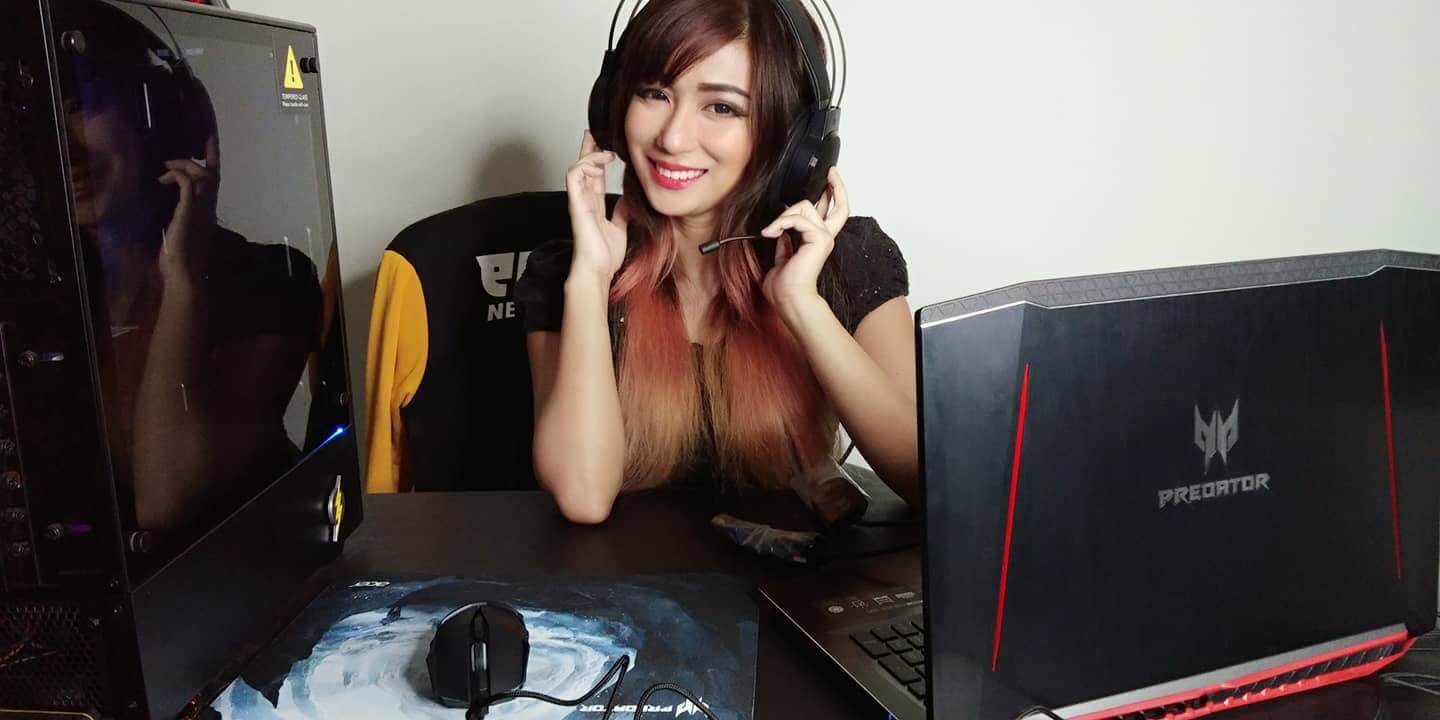 Challenges and more challenges
But it wasn't all fun and games, as she also realized how challenging it was to keep the community free from trolls and toxic players. She also got a taste of how hard it is for gaming professionals here in the Philippines as compared to other countries. "In the Philippines, low pay is one of the big challenges. Things can also become stagnant and it might seem like there's no more growth after a while," she muses.
Despite these challenges, Reia continued on and even excelled at being a game master. She gained stardom among gamers through her passionate community management.
"There's really no set process, just keep the community happy, active, and engaged. Understanding what they need as a player and helping or supporting them in whatever issues they have in the game are key so that they will keep on supporting the game you are handling," shares Reia.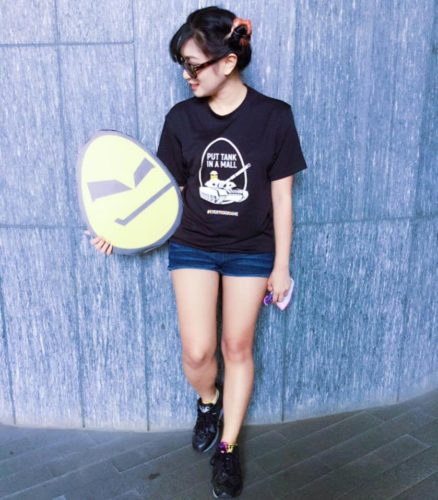 Her hard work and passion paid off when, after resigning from Massive Gaming, she got an offer from eGG Network in Malaysia. Working as a Senior Marketing Associate in Malaysia allowed her to profile, observe, and appreciate the differences between players and cultures more. Gaining experience from a big international gaming company also widened her perspectives and insights about gaming.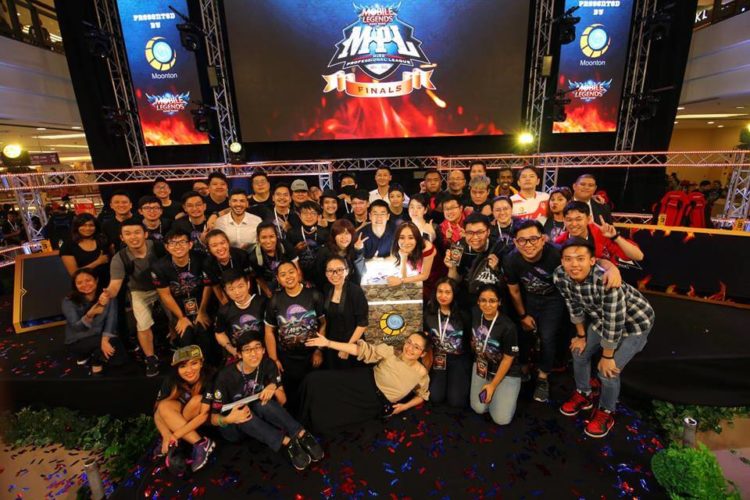 MPL MY/SG 2018 (eGG Network)
Living the dream
Reia was lucky to be among the few to make the successful jump from a local gaming company to an international one, and she was having the time of her life (albeit a very busy one at that) in Malaysia. But little did she know that a lot more was in store for her.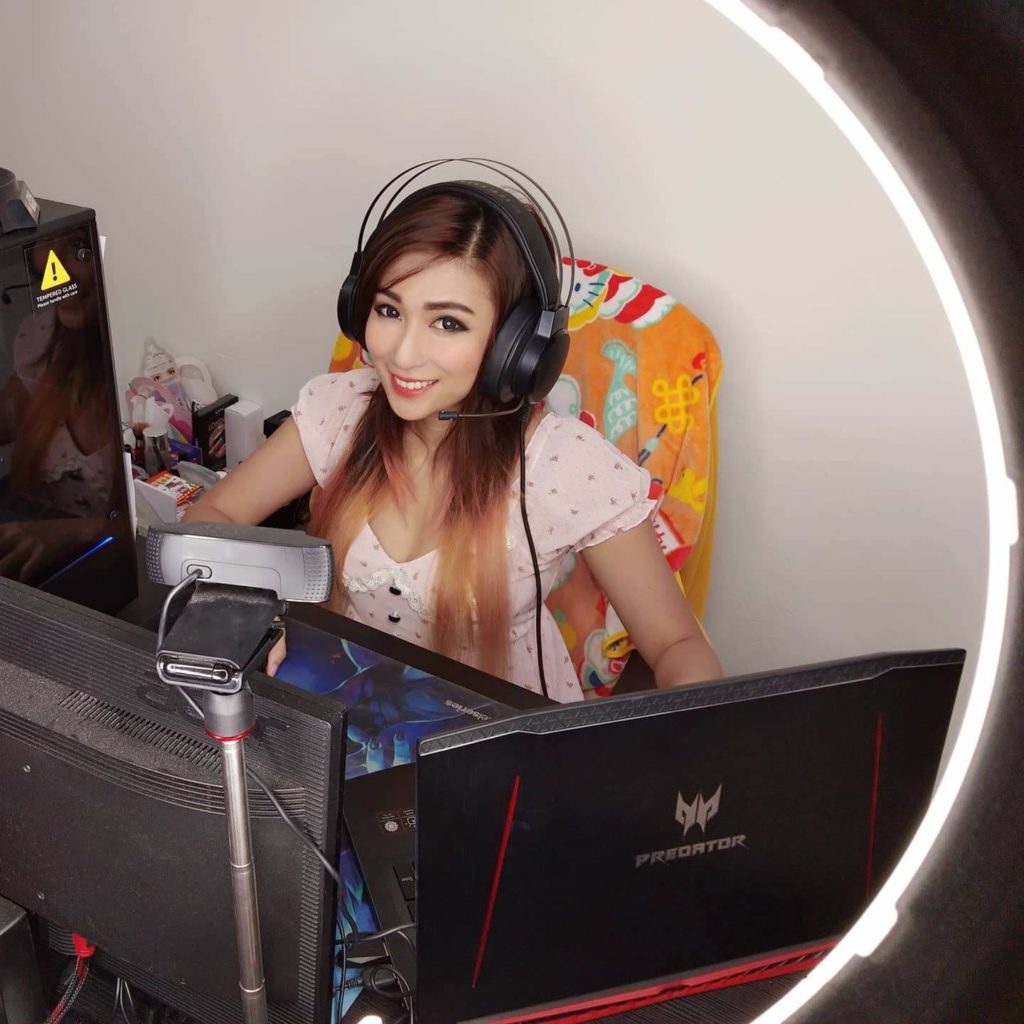 The good news came in the form of a seemingly mundane email, only the email came from Ubisoft Entertainment, one of the biggest and most popular gaming companies in the world. "At first I thought it was a scam, because why would a major gaming company approach me? I did my research of course before agreeing to talk to them about the opportunity."
Although the decision to work for Ubisoft seemed like a no-brainer at that point, Reia did weigh things first because she had a lot going on for her in Malaysia. She was slowly gaining brand endorsements and was being groomed to be a shoutcaster, a job she had always wanted to do. Signing with Ubisoft would also mean she had to relocate to Abu Dhabi, where she doesn't know anyone. In the end, the pull of fulfilling what she wrote on her high school yearbook proved too much to pass up.
"I thought about having this rare opportunity of working for one of the biggest developer/publishers in the world (that it doesn't come too often), so I had to make the ultimate sacrifice."
Fully settled and enjoying her dream job, Reia has proven that anyone from anywhere can make their dreams come true with a lot of hard work and a little bit of luck. But instead of letting her foot off the gas for a little bit and enjoy the fruits of her labor, she's working even more tirelessly, as she trying to get an opportunity to work in Ubisoft's Montreal or France offices. Now enjoying all the perks and privileges (and higher pay) her new company provides, Reia has a simple advice for those thinking of making it big in the gaming industry.
"Dream big, work hard, and play harder! And also, never give up on your dream!"
Thanks, Reia. We'll definitely keep that in mind.