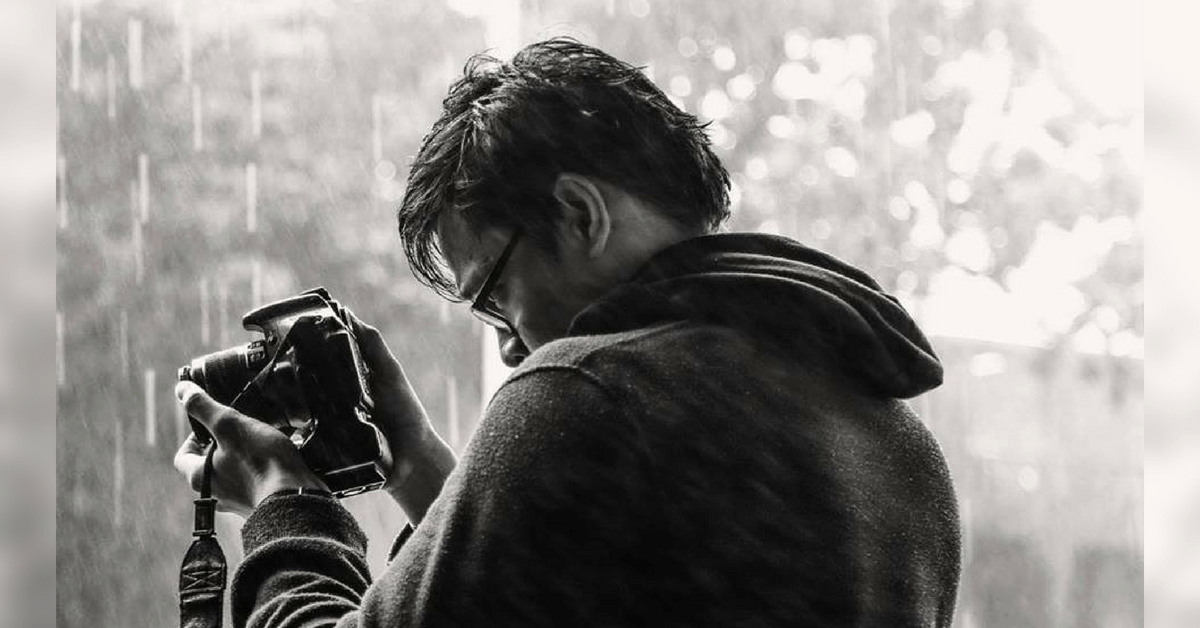 Few of us know what we want to do even after we finish college. Heck, some of us are already in their 40's and we still have no clue what we want to do for the rest of our lives. But Robert Neil "Midnight" De Guzman isn't among those groups. At the tender age of eight, he already knew what he really wanted – to be an esports professional. The challenge then was, how to get there. Now that he's among the most recognizable local esports personalities, the question remains: How did he get there?
It all started when he played Counter Strike back in grade school. After his first try, he became engrossed with the gameplay and studied everything he could about the game. In time, he became good at it, which fueled his passion for gaming even more. And not long after, he came to know Warcraft's Defense of the Ancients, more popularly known as DOTA.  "It was there (in DOTA) where I honed most of my skills that I have now, and it gave me the drive to pursue more opportunities within the field" Neil shares.
But unlike regular players, Neil developed a passion to the idea of competing in games in general, now known as esports. He would write articles about competitive gaming, which was still in its infancy during that time. He was also creating content about gaming back when nobody even thought about it as a profession. Naturally, his parents were not too happy about the whole thing.
"They were doubtful that I was doing this thing that nobody, at that time, recognized. I mean, where would you see a 12-year-old editing a video for eight hours, then proceed to go to school, study, and finish his homework? They kept telling me that I needed to shift my focus elsewhere and be more productive. But along the way, they knew that this is where I was happy and I was good with what I was doing."
Neil, at the time, was doing all these without even realizing he was slowly building an unpopular but interesting career. Soon after, his hard work did pay off.
Picking the unpopular choice
Finishing with a degree on multimedia arts, Neil was well-equipped and experienced with producing content right out of college. He started landing gigs as a content producer for a couple of organizations, projecting as a casual esports advocate. Then, he got his first taste of professional gaming competition in 2016. "I was lucky enough to be the one to do the coverage for ESL One Manila and Manila Major, two back-to-back premiere tournaments in the country. I didn't realize until after the events that I was having fun doing it for basically nothing. The sheer joy that I experienced was enough to compensate the hard work that I've put into it," he recalls.
He bagged his first professional work in the esports industry with Mineski, where he created Tips and Tricks videos as a freelance video editor. But it was also during this time that his career hit its first few speed bumps. For two years, Neil would remain as a freelancer, unable to secure a stable job. He finally landed one at Sports Illustrated, but that proved to be short-lived as well. During this time, Mineski would contact him for one-off projects, including the coverage of The International 2017, one of the biggest esports events in the country in recent times.
Neil continued to work diligently and without complaints, with his love for esports fueling his drive despite irregular projects. But that attitude proved to be one of his biggest strenghts, and before 2017 ended, Mineski gave him an opportunity of a lifetime – to coach their talents.
"A friend from Mineski, whom I met at our TI7 coverage, told me that Wolf (of Mineski) was flying to Malaysia for ROG and he was doing panel work. It required an in-depth draft knowledge and they knew that I was a DOTA nerd. So, he asked me if I can help and I said yes."
Not long after, Mineski got him permanently. "After that, they asked me if I can continue on casting and coaching the talents. The experience is surreal. Not only do I enjoy doing what I do but the environment that I am in is the best for me. The culture fits me perfectly and I share my passion with everybody else. I can't ask for more than what I am getting, maybe just a little more coffee I guess," Neil quips.
Although he got his dream gig, it wasn't without its challenge. Criticism and bashing are unavoidable things online, and Neil certainly has his fair share. But like all the hardships he endured, he faces it with a positive outlook. "I'm not a believer of 'an analyst should be a professional player'. I've been a noob before, I've been an amateur. I've fed countless deaths to the enemy when I shouldn't have. But those things helped me increase my game knowledge. If you really want to be an analyst, you have to have had the experience of making those mistakes and learning from them," Neil says.
From being a player and a content producer, Neil has also branched out to shoutcasting, also with Mineski. "My first shoutcast was an offline thing and it was basically just me talking nonsense. It was horrible. I did not know how to simultaneously speak and check the things that I need to check and say the next thing that I was going to say. I had no experience. But overtime, it felt natural and I was fortunate enough to do it in the English language.
Through these learning curves, he was able to embrace lessons and really take them to heart, allowing him to thrive more in his career. One of the learning he imparts is the importance of an analyst's ability to communicate and deliver the message properly.
"If you have something important to say but the viewers never understood it or they didn't get it properly, the message is lost. As an analyst, having the proper knowledge is always a must."
Neil also treat every comment or feedback he receives as a way to improve his craft. "I don't take them personally but I do keep them in mind. I also don't just brush them off. If I start ignoring these criticisms, I'd be better off just listening to myself. That's why it's important for me to listen to these feedback because at the end of the day, they can only help you improve," he advises.
Cup empty, plate full
Despite his current success, Neil is not planning on clearing a full plate anytime soon. In fact, he is set to coach more talents and be involved with more professional players, teams, and organizations. While he won't divulge this dream project just yet, he shares that this revolves around the "esports life".
On top of that, he is also managing one of the oldest gaming teams in the Philippines, Happy Feet.  It consists of young talents from home they hope to find the next biggest star of Philippine esports. "Personally, I believe that treating them as a family is important. Often times, the stress of the work puts a strain in your relationship and keeping a healthy relationship with your players are required to keep their trust," Neil shares.
Another thing on his full-course plate is DOTA2 Academy, his pet project where he helps players develop their skills and further increase their game knowledge. Neil's experience and know-how from years of observing professional players makes DOTA2 Academy a great platform for aspiring gaming professionals who would love to learn about their idols' success blueprints. "It's like having an online class with the analyst being the teacher," Neil proudly shares.
With all the steps he needed to take to get where he is now, Neil could have just given up at any point. With all the uncertainty and years of hard work without guaranteed returns, he could have just moved on and walked through more welcoming doors. But his course of action shows us that despite life and career obstacles and disappointments, we should not burn bridges. Instead, build relationships, put in the work, and create your own opportunity by busting those damn brick walls, just as Neil did.