When we're young, it's normal to believe that life can be planned. We often have plans about what age we should be doing this, or what age we should have that. But as adults will tell you (ahem) life can never be planned. Most of the time, it actually hits you in the face. But that isn't necessarily a bad thing, as shoutcaster Aries Alejandro – better known as Kalbz – can attest to.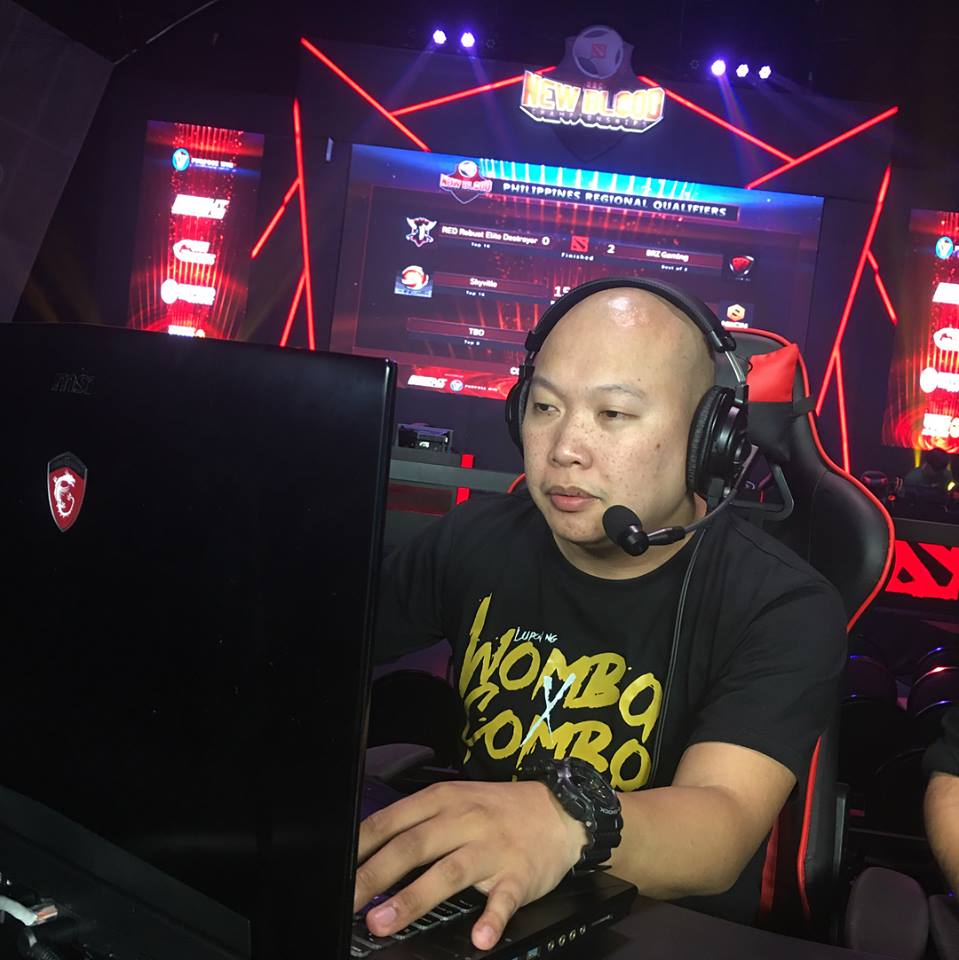 Crashing before taking flight
Just like most of us, Kalbz was just a regular student who's really into gaming and computers. Back when he was in high school, he was already building his own PCs. "Ever since I was young, I really liked tinkering with electronics and computer hardware. I was quite well-versed with it," says Kalbz.
Entering college, however, Kalbz had another career in mind – an aviator. So, he filed an application in a flying school after high school. Unfortunately, Kalbz had one big problem.
"I was doing good with the exam, but then I reached the eye test part and I totally failed it because I was color blind!" laughs Kalbz. "I only found out about it during the exam, because I can't see the colors in the test."
With his hopes of being a pilot doused with cold water, Kalbz tried a different kind of environment to work in. "My dad was a seaman, so I tried applying to become one as well. But there was again an eye test, and again I failed."
The lure of games
With both his Plan A and B failing, Kalbz decided to take up computer engineering instead, but he later on changed courses to computer science and then, finally, information technology. Why did he keep on changing courses?
"Computer shops, haha!" says Kalbz. "The negative side of my video game hobby was I keep getting addicted to playing, so hindi ako nakakapasok sa school, laging absent. My mom wanted to keep me away from computer shops that's why I keep changing courses."
What games were Kalbz playing that time? Counterstrike and Ragnarok Online. In fact, he was even a beta-tester for RO. Then in 2004, he got to play a custom map of Warcraft, which became one of the first maps of DOTA 1.
Life happens
Just before graduating, his wife became pregnant with their first child, so Kalbz had to start working. He did whatever he had to support his family; He worked as a computer shop attendant and even became a tricycle driver for a year.
Finally, he settled on a job at a call center, where he wound up spending the next 14 years of his life. Despite the hardships and countless hours at work, Kalbz still managed to sneak in gaming sessions here and there.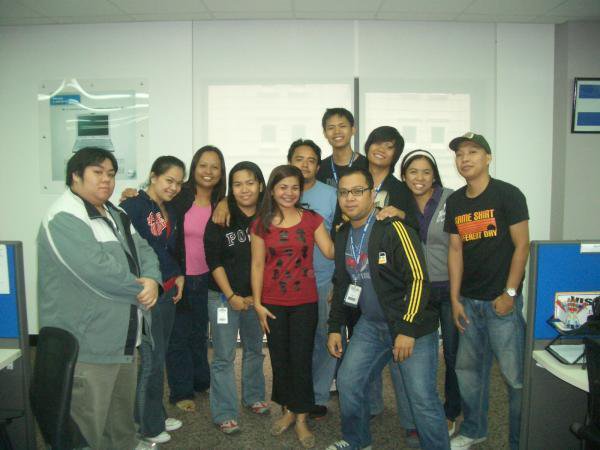 Seeds of a future
A pivotal change in his career (though he didn't know it yet) happened in 2012, when he watched The International 2. He thoroughly enjoyed the shoutcasting of the event and decided to do it himself, for his own amusement.
"I was playing during my off days, and when I get bored or get tired of losing, I'll download some of the games and start shoutcasting in our sala. My daughter would watch and just laugh at me," recalls Kalbz.
He did this for three years and then, in 2015, an opportunity presented itself. Kalbz was on a six-month leave to finish his studies when TNC put out an ad looking for a shoutcaster. With his BPO training, he readily got the spot.
"A friend suggested I apply and when I got to their office, they immediately let me shoutcast a game. I was doing it in English and the others weren't, so I guess that was a plus," muses Kalbz.
TNC got him as a shoutcaster but the pay at the time was still too low to support his family, so Kalbz eventually returned to the BPO industry.
"I thought it wasn't yet time for this kind of job. The platform isn't mature enough."
Not by accident
It wasn't until two years later in 2017 that Kalbz will have another crack at becoming a full-time shoutcaster. But it was only after a big disaster struck.
"Back in 2017, we were supposed to migrate to United States. I was there with my family for vacation, and the plan was they'll go back to the Philippines and they'll prepare already while I'll be staying there for work," recalls Kalbz. "But before they were able to leave, my wife and I had a skiing accident, and I broke my finger pretty bad."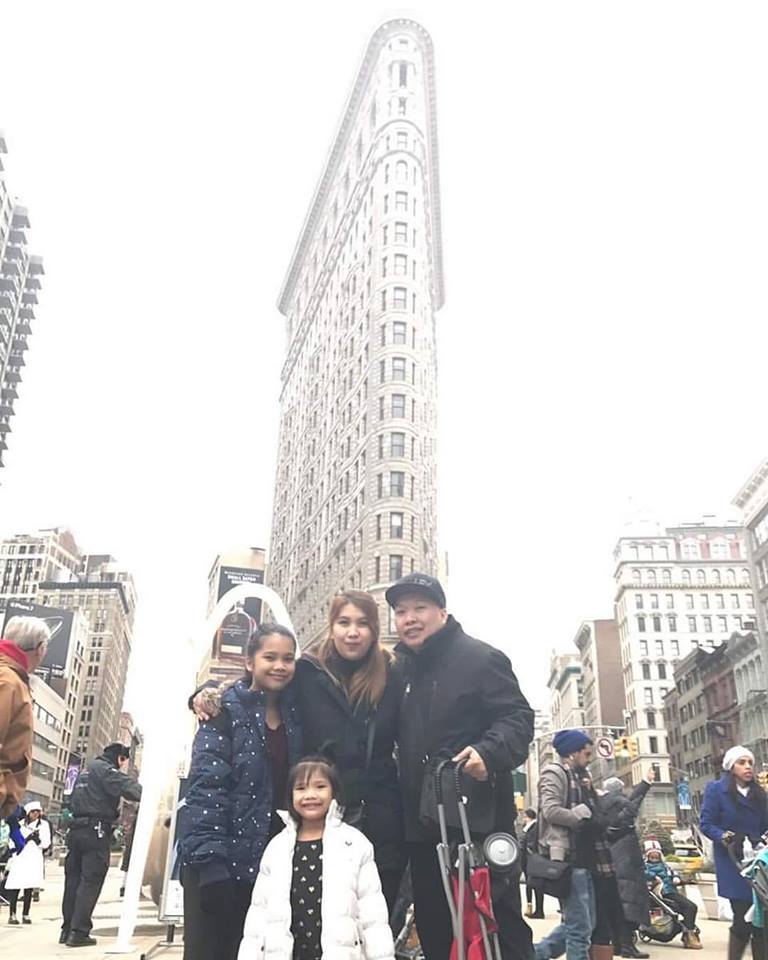 He suddenly had to make a decision – stay with his sister in the US until his finger heals or go back to the Philippines. He chose the latter and decided to become an Uber driver.
It's all about faith and fate
Part of his routine as an Uber driver was fetching his kids to and from school, and on one faithful day while waiting at a coffee shop in Katipunan, he came across a job advertisement from a company called Tier One Entertainment.
"I was excited when I saw the ad for a shoutcaster, but the problem was the deadline for application was on that exact day as well! I can't record a sample or demo at the coffee shop, so I grabbed my laptop and recorded my video sample inside my car."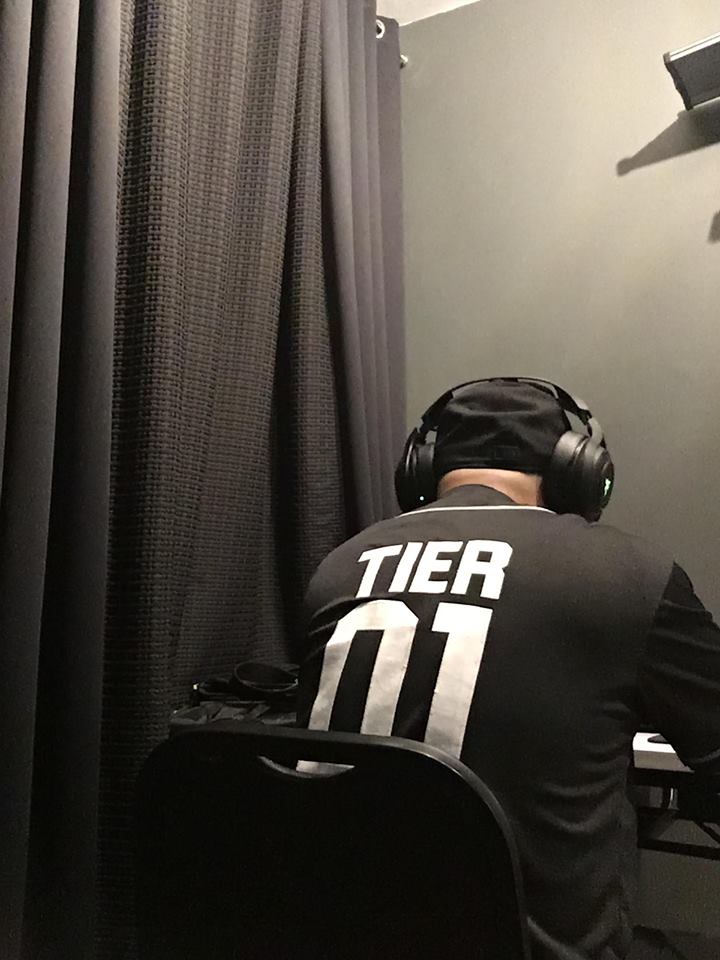 Even with his finger injury, Kalbz managed to still play video games, and though his demo was done in a less-than-ideal location, he banked on his in-depth knowledge of the DOTA 2 scene to carry him through.
He finally got his answer when a month later, he was contacted by Tier One. One thing led to another, and in June 2018, he found himself shoutcasting for The International 8. Despite doing what he loves, the financial return was still far from what he needed for his family.
"I said to my wife that if nothing big happens in TI8 with regard to my shoutcasting, I'll just go back to the BPO industry," tells Kalbz.
But something did happen at TI8 alright. Kalbz wasn't part of the group sent by Tier One to Canada, where the event was to be held. His followers though, with the help of his wife who secretly solicited help from them, pitched in funds to help Kalbz go there himself. They raised more than P120,000 in just six days.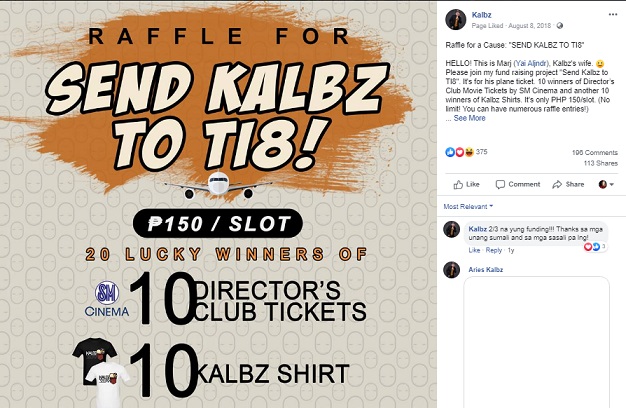 But aside from being present in TI8, opportunities started flooding once he returned from Canada.
Unplanned success
Now with thousands upon thousands of followers and an established brand, Kalbz is now able to provide the needs of his family and more. He's become the proof that despite doors closing on his plans not once but several times, you can still become successful in ways you've never imagined. You do have to have one thing, though.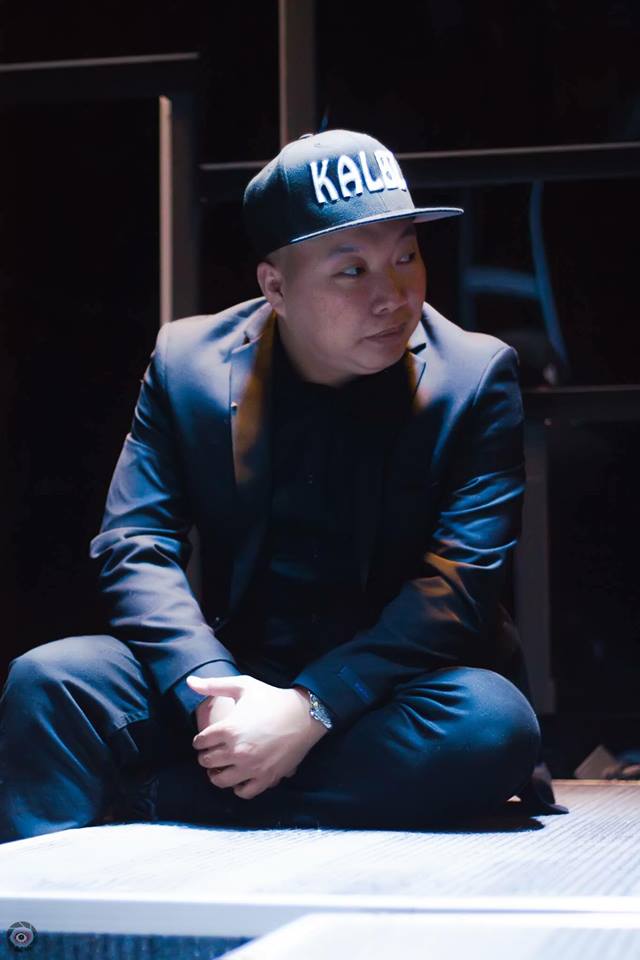 We couldn't agree more, Kalbz.