Instant fame. That seems to be the trend in the last few years, particularly in the gaming and streaming industry. One viral video and you'll most likely gain a couple thousand followers in a day. Still, there's something to be said about paying your dues and going through the grind. Tryke Gutierrez, CEO of Tier One Entertainment, is one of those who took the longer route on his way to success. And the funny part is, he's still grinding.
"I've always been a gamer," shares Gutierrez. "And I always will be, except that I'm also playing in a different platform now."
Just like any other
Before becoming one of the main movers in the Philippine gaming industry, Gutierrez was just like any other college kid. "I was your typical college student, holed up in an internet shop playing DOTA." But the course he took at De Lasalle University eventually became a critical foundation of things to come.
"I studied Organizational Communication, which basically deals with managing multiple multimedia people. So, I was exposed to working with all types of creatives, from photographers to scriptwriters. I also learned how organizational structures work."
But at the time, gaming was in his core. He even became a competitive DOTA player during his college days. But his esports playing career was cut short even before it began to take off. Instead, he went for the corporate route after college.
"I started working for Mineski. We were organizing events and gaming activities, then I'd be talking with brands for sponsorships to those events," says Tryke. "After that, I transferred to MSI, and I became the one who sought out events to sponsor, so I got to try both sides of marketing in gaming."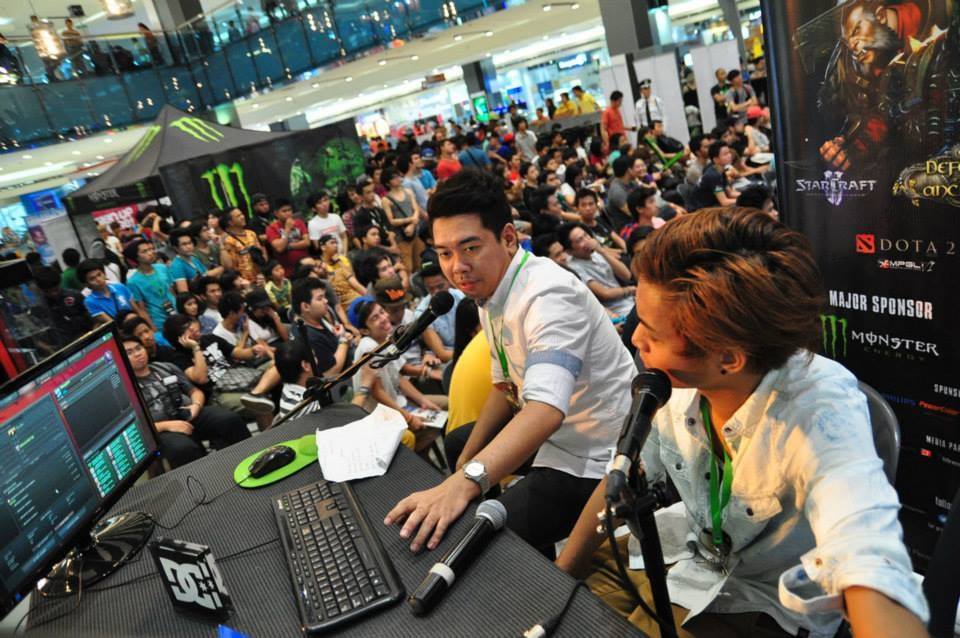 At the time, the gaming industry and esports in the country was just in its infancy. There were no big tournaments with millions in prizes, just regular pop up events that only attracted hardcore gamers. It was far from being mainstream.
"Esports in particular was struggling to gain recognition. Gaming was still seen at the time as a hobby at best and a serious addiction at worst," laments Tryke.
Training ground
His work with MSI brought him to Cebu one day, where he met folks from the old Philippine Esports Organization (PeSO). According to Tryke, PeSO was heavily advocating for the professionalization of esports, something that immediately resonated with him.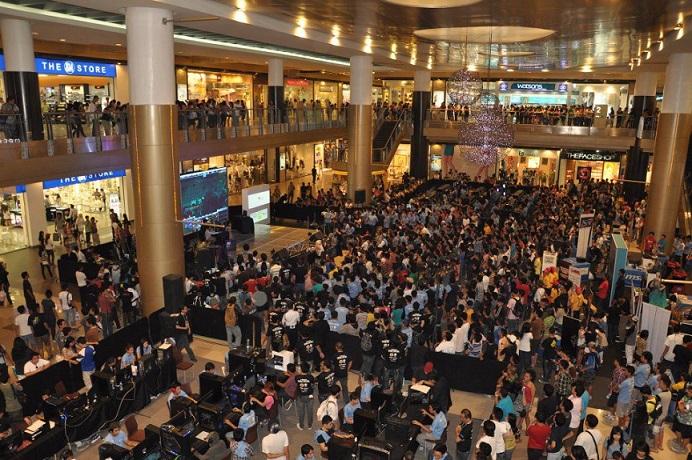 "Back in 2012, PeSO wanted esports to become part of traditional sporting events like the Olympics because it believed that it was a good way for esports to gain recognition and respect," tells Tryke.
He then proceeded to organize events and activities for PeSO towards this goal from 2012 to 2016, slowly laying the foundation for the industry and garnering haters along the way.
"I heard so many negative things about esports, about how I shouldn't be getting projects that are too big, that our plans will not materialize, etc. But I just kept pushing."
Tryke also did shoutcasting on the side while still organizing event after event for PeSO. But even his enthusiasm waned in an environment that continuously put the gaming industry as an afterthought. In 2017, he stopped doing events.
"It was just exhausting to put up event after event after event with little impact on the growth of the industry. And there was also the issue of sustainability. If we got a sponsor for an event, great. But that doesn't guarantee that they'll be with us again in the next event."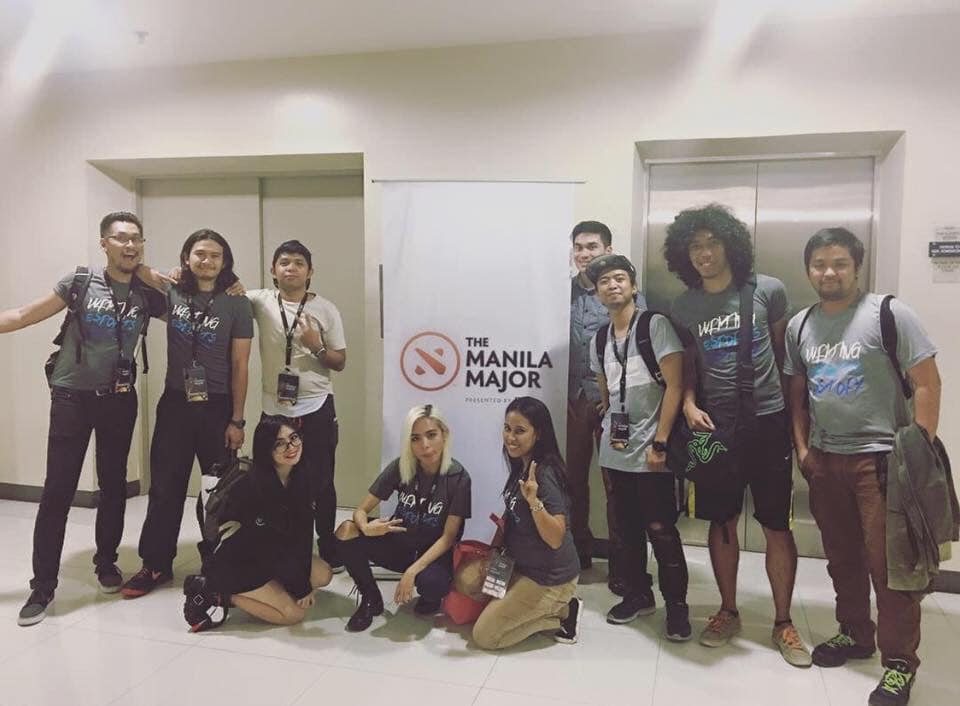 But before he got out of PeSO, he was able to mount big events such as the Manila Majors, where he worked with his good friend and international cosplay star Alodia Gosiengfiao. It was also Alodia who Tryke talked to when he was planning to resign.
The birth of the future
"We were talking casually, me telling her that I was burned out. She initially asked me if I wanted to be her manager, but then I felt that would be too limiting for me as I wanted to do a lot more," tells Tryke. "Then the idea evolved into forming a talent management company so we can develop more Alodias, if that makes sense. That was the birth of Tier One."
Tier One became the perfect spot for both Tryke and Alodia. Tryke already knew the ins and outs of marketing and business from his previous stints, and Alodia was already a household name looking for a way to expand her reach and create a sustainable platform for others like her. They fit like a glove.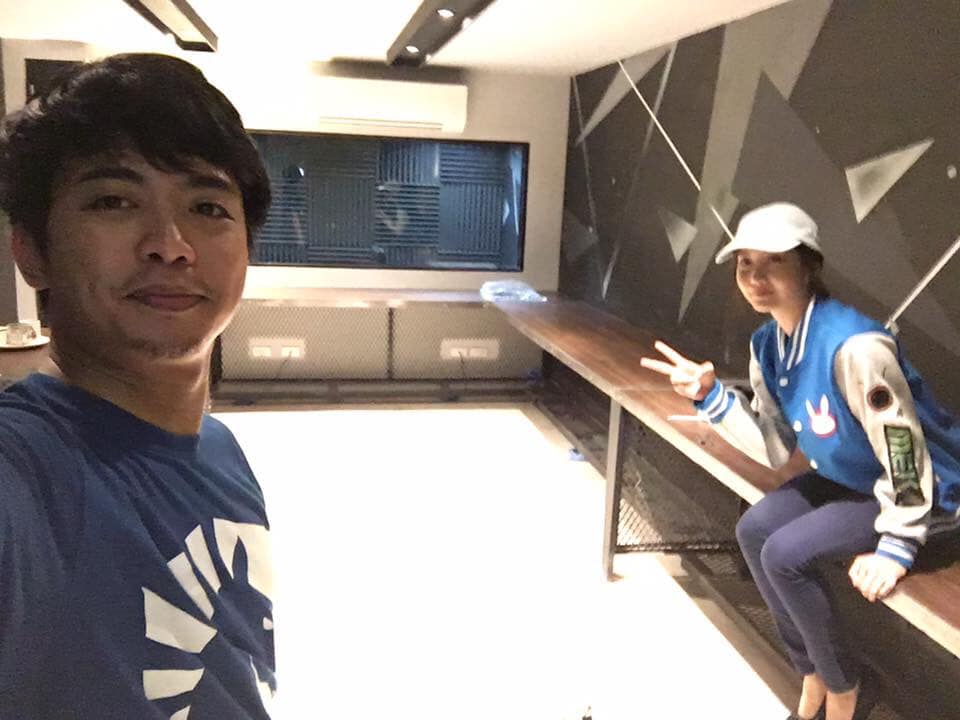 "I was still pushing the same things about the gaming industry that I did before, just with a new platform and with a different approach. I was shouting the same things but I'm being heard this time because it's not only me anymore," shares Tryke.
"Getting people like Alodia and later on the likes of her sister Ashley and Bianca Yao as faces of Tier One changed the perception of what typical gamers are like. This made mainstream audience take notice, which in turn made brands and companies take notice."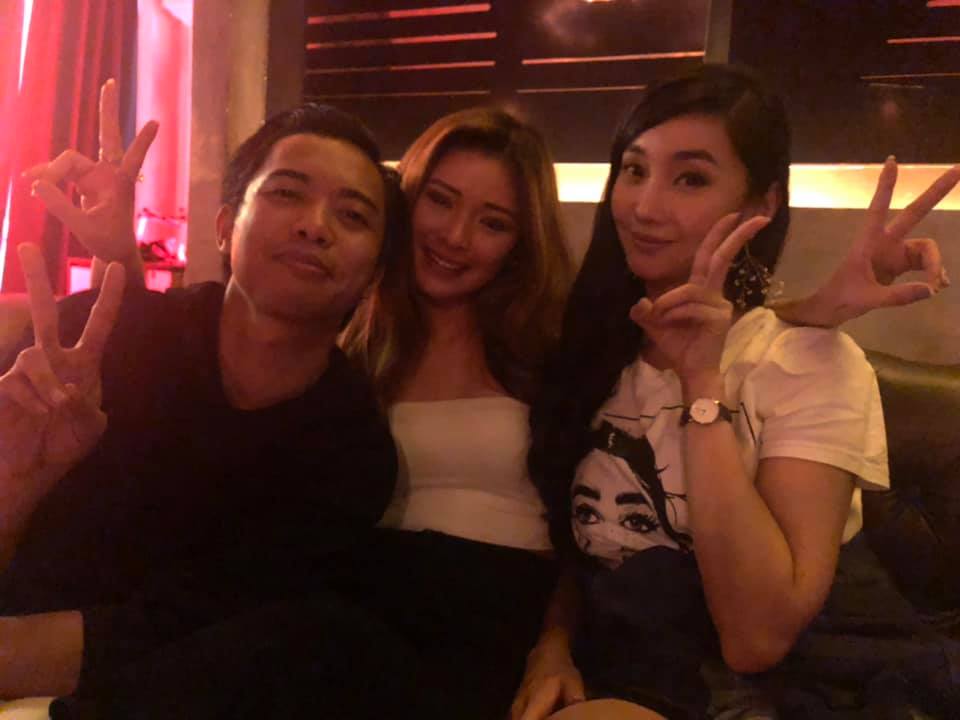 Armed with the marketing and organizational savvy of Tryke and the star power and creative direction of Alodia, Tier One hit the ground running. They were able to acquire gaming and online entertainment stars such as Wil Dasovich, Lincoln "CongTV" Velasquez, and Elyson "Ghost Wrecker" Caranza. They were also quick to spot up-and-coming personalities such as Rojean Delos Reyes, Aeriel Garcia, and Christine Samson, who all now have huge online followings. Samson, in particular, was able to amass 1.3 million Instagram followers in just a year.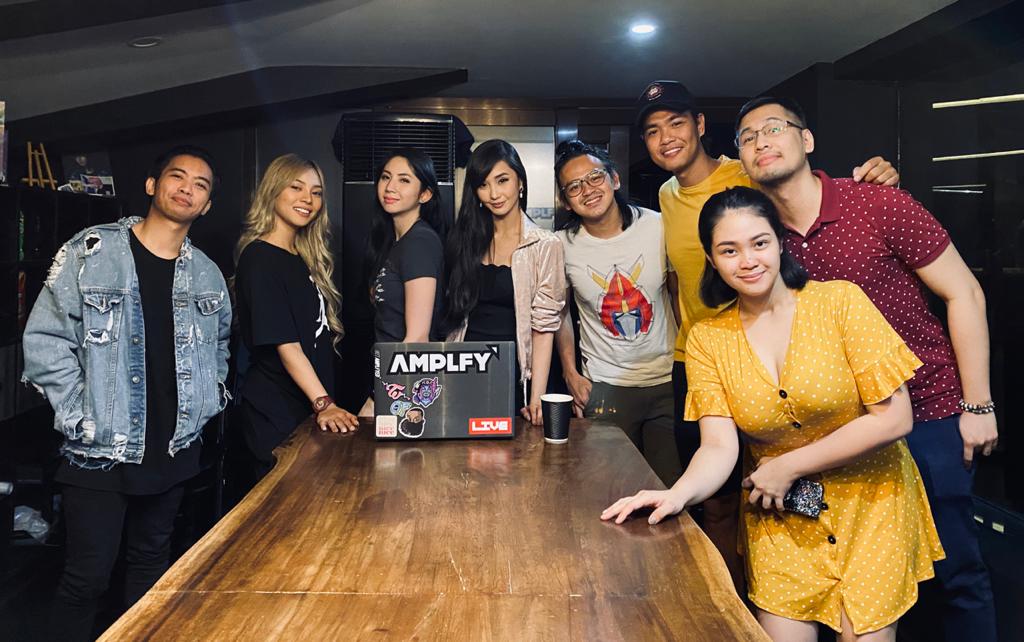 "Alodia's experience in the gaming industry spans more than a decade, and that helps a lot in giving a structure to follow for the new generation of gaming and entertainment stars. My industry connections and network allow us to give these new stars the boost and resources they need to get to the next level," tells Tryke.
But behind the fast rise of Tier One is immense pressure from various entities. Every move now is scrutinized and studied by fans, competitors, and even the government, as they embark on a new journey about trying to create a legitimate course on esports and development at the university level.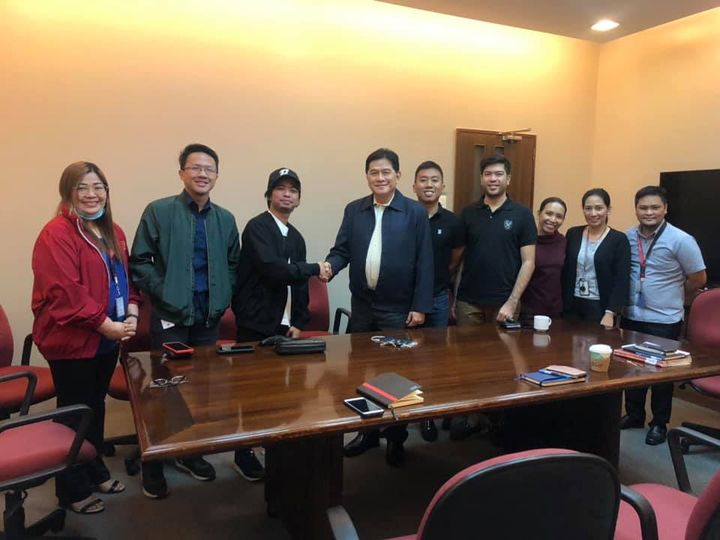 Oh, and they've also started expanding abroad, signing new international talents such as Josette "Le Josette" Swan from Malaysia and Arkar "AK" Tun from Myanmar. Not bad for a company that's barely three years old.
Just the beginning
But for Tryke, all these swirling bits and pieces of a burgeoning gaming entertainment powerhouse is all part of a game he's played since he was a teenager. Though not easy, he says he has been preparing for it, knowingly and unknowingly, all his life.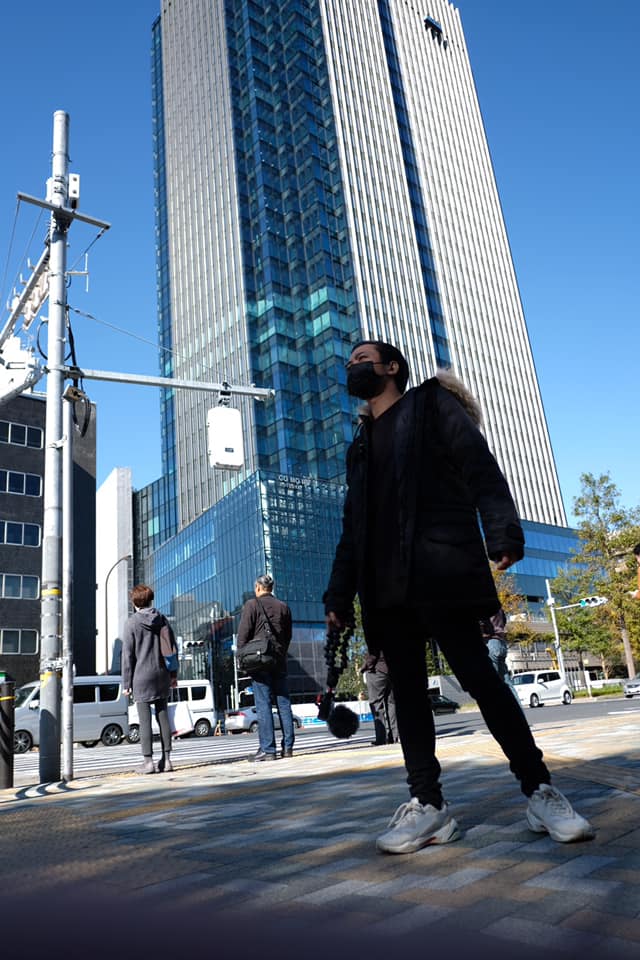 "I never thought I'd be in the position I'm in, but at the same time, I always knew I'm meant for something more. I didn't know what it was back then, but now, I'm truly grateful. The Philippine gaming industry is now miles better that it was before, and I'm happy to be playing in it."
Is he afraid of competition now that more and more people have access to networks and connections within the industry and beyond? Not one bit. "There will be competitors and there will be some who would want to do what we do, and that's a good thing. Tier One, for all its potential, isn't nearly big enough to service the entire industry. So, actually, the more of us there is, the better it is for everyone."
Chess people, not checkers. Tryke is already several moves ahead.