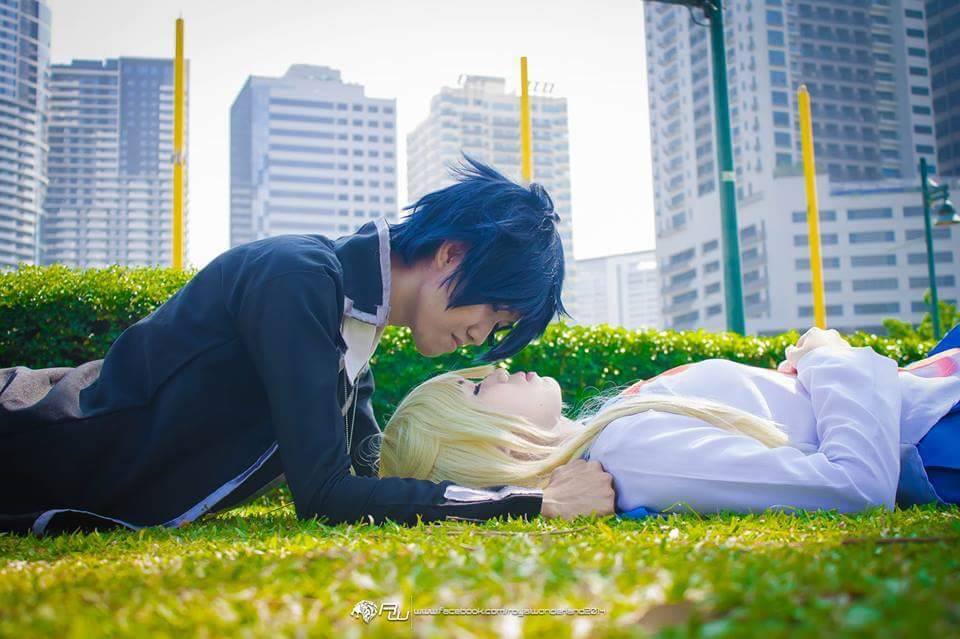 They say that love has different languages. For cosplay couple Mark Joseph (MJ) and Anika Celestine Nepacena, it is their passion for cosplay that lead them to understand the heart of each other. If you are an active member of the cosplay community in the Philippines or you frequent cosplay events in Manila, chances are you already saw these pair who started as con goers in 2009.
MJ and Anika started cosplaying as a couple in 2015, during a photo shoot held by Anime Alliance. Since then, they do not go to events alone, they attend every event together. The first characters they cosplayed as a couple were Rin Okumura and Sheimi of Ao no Exorcist. Sometimes they both decide which characters they are going to cosplay.
Competition wise, Anika does not have a lot of experience but MJ does. But Anika is sure that they are a competitive duo.
MJ is the official crafter in this love team and he has his own made-to-order cosplay shop called Mirage Cosplay Shoppe.
"Sometimes we post some of our get together as a couple and it is so heartwarming to see that some of them are inspired by us, especially by our relationship goals", Anika shared.
Outside cosplay but still inside geeky stuff that we love, MJ and Anika also team up in games like Mobile Legends, Summoner Wars, and sometimes, League of Legends.
They only have this sweet and short message about love for both couples and singles cosplayers out there, "For couples, be true to each other and have fun in cosplaying. Spread the love to everyone. For singles, just wait for the right person for you and don't be sad if you're gonna spend your Valentine's Day alone but you can also spend it with your friends and family".
Isn't it awesome to spend your time in conventions with your loved ones cosplaying?
Who are the other couple cosplayers out there who give you "kilig"?
Photo Credits:
Totodale Photography (Dale Perias)
DMRZ Photography (Rain Zandueta)
Royal Wonderland (Ron Dela Cruz)