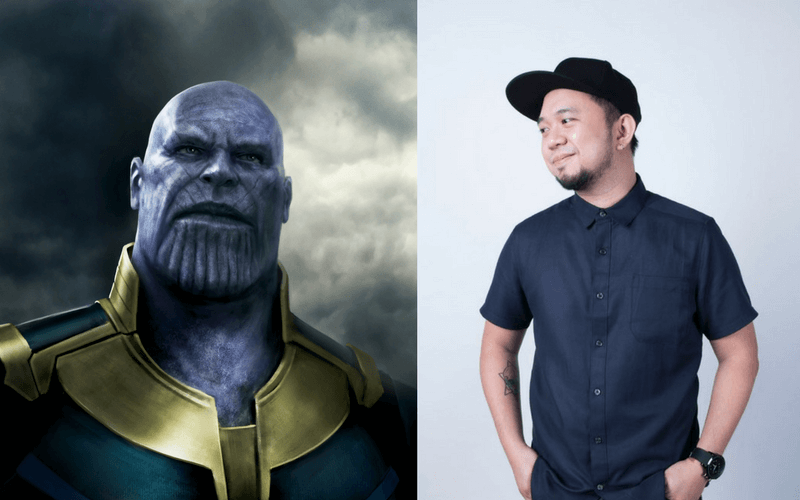 How do you stand out among 400,000 unemployed nursing graduates? This was the reality that Justine Cruz had to face after graduating and passing the board exams. So, instead of going with the flow, he decided to turn to an old love and true passion- digital art.


"(Instead of getting hired and getting paid) new nurses were to pay 'training fee' to hospitals without assurance of employment. So I decided to focus on my art and tried different things, and digital painting is one of those."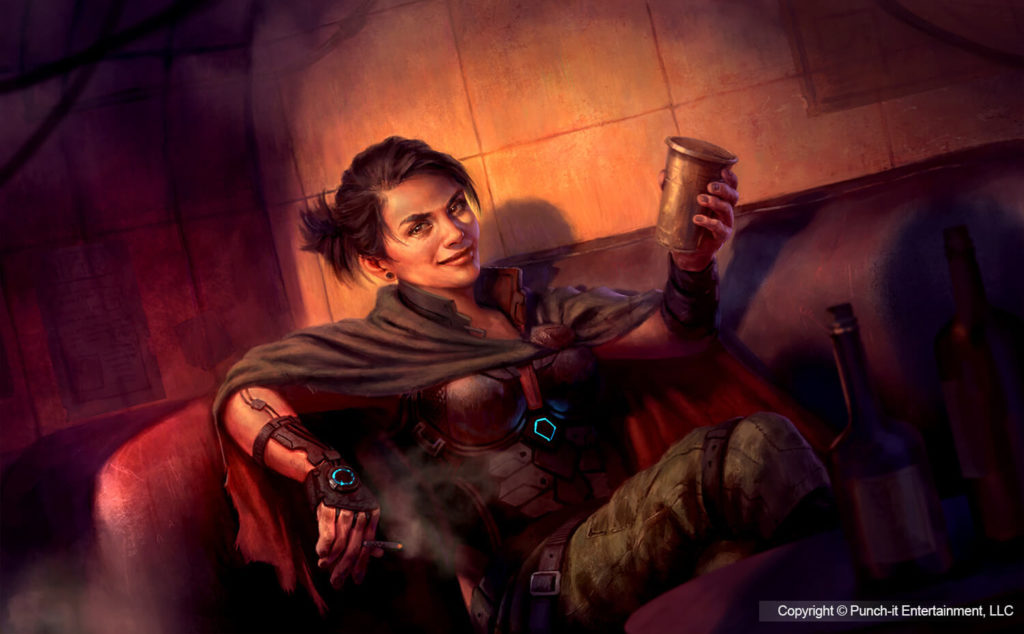 A different education
Digital art is, up to now, one of those industries that makes people ask "So, what do you really do?" For Justine, art was previously just a hobby he used to do back in nursing school. He would search sites like DeviantArt and get inspiration from digital artists like Artgerm. Justine gravitated to what is known as concept art.
"Concept art is translating your ideas into drawings and paintings. Illustrations that shows your vision or how you perceive a story. It can be traditional or digital, can be 2d or 3d art. It has no boundaries, and you can use any medium. Your ideas are your foundation."

But aside from getting ideas for his own art, he also learned that it was indeed possible to make a living out of digital art. From his early works using a ball mouse, he eventually got his first few commissioned works.


"When someone paid for my drawings, I realize 'Hey, I can do this for a living!'" Justine chuckles. "Getting paid by doing what you love is the best thing."
Bucking the trend
Justine slowly grew his portfolio, and got his first official job as a digital artist when a gaming company hired him. From that point, he started getting more clients. His works now get featured in a variety of products, from card games and board games, to toy boxes (he did one for Transformers) and many others. His list of clients include both local and international outfits, and he has even done work for heavy-hitters such as Hasbro, Lucasfilms, and Square Enix.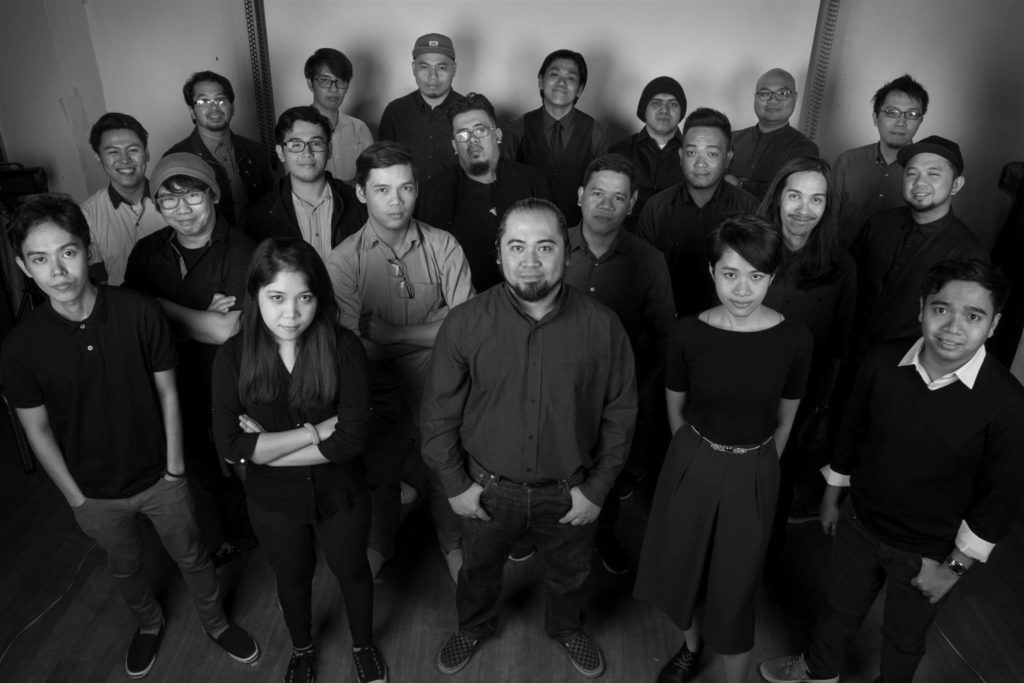 "If you're a freelancer you can earn as much or more monthly if you want. It really depends on your speed, clients, and projects. I'm not so sure if I can compare it to other professions, like if it's harder or not. But for me, being happy on what you're doing is more important."

While he did get a decent pen and tablet later on, he attributes much of his success to his constant thirst for improvement and loving family. "I'm very lucky to have relatives and loved ones as my 'number one fan' especially my fiancée. She's always there to support and believe in me."


That is not to say that Justine didn't experience his fair share of challenges. Justine lists the need for constant improvement and regularly coming up with new ideas as among his greatest challenges. He even tells of a time when it got too difficult that he almost quit doing art altogether. "Those were the times that I'm not earning enough and not happy with the quality of my work. But I realized that I reached this far, it's such a waste of time and effort if I quit. So, I decided to focus again on my goal and to keep on improving."
Paying it forward
Having gone through the struggles to be where he is now, Justine knows full well how much a supportive family and friends can help an artist. That's why Justine has always been fascinated in creating an art group that would provide a supportive attitude and conducive atmosphere for creatives. This yearning became the impetus for the creation of Metal Pen Art Group (click here for our in-depth story about Metal Pen)

Justine founded Metal Pen with his fellow artists who had the same goal of improving the art industry. Along with Justine, the first admins are Graham Empederado, Sam dela Torre, and Anthony Dacayo. Then came the second wave with Tots Valeza  (adviser), Tey Bartolome, Abigail "Serafleur" Diaz, Raph Lomotan, Alen Rocha, and Wyn Lacabra.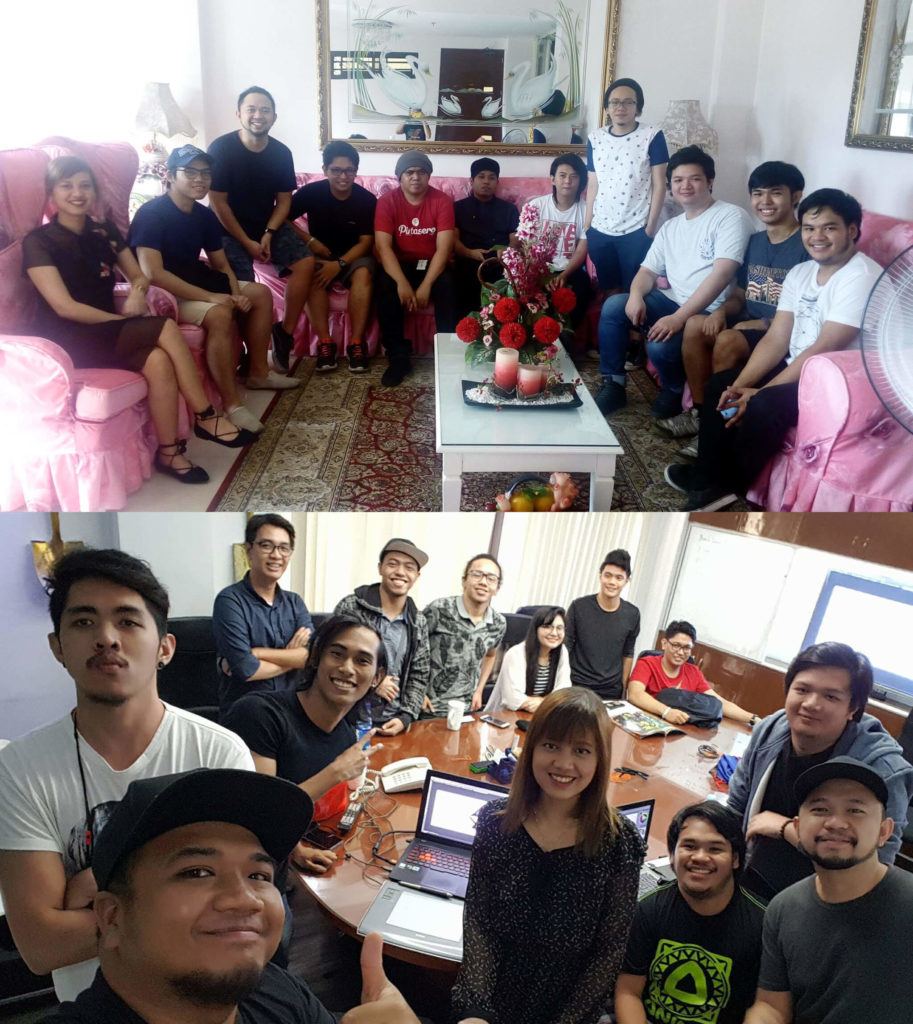 "It's more of a support group for artists regardless of what stage they are in the industry or their career. Especially for the artists who are still new to the digital art industry, the group can be their guide on the path they want to take," says Justine.


While it is mainly a "digital" group, Metal Pen plans on creating more actual physical events in the future, one of which is a grand meetup that they want to organize sometime this year. "Personally, my constant goal is to improve, and for the group, I just want to be more active and to conduct a monthly activity like before," shares Justine.


Justine is proof that you don't need to go with the trend if your passion lies somewhere else. While it may be harder to set your own path, it can also be a lot more gratifying. For artists, it doesn't matter if you start off with a ball mouse or even good 'ol pencil and paper. What matters is the mindset and hunger for constant improvement.


"Success for me is definitely a work in progress. We all have different opinions on the meaning of 'successful', but for me, I am triumphant because of the fact that I love what I do."
Thank you for the advice, Nurse Justine.