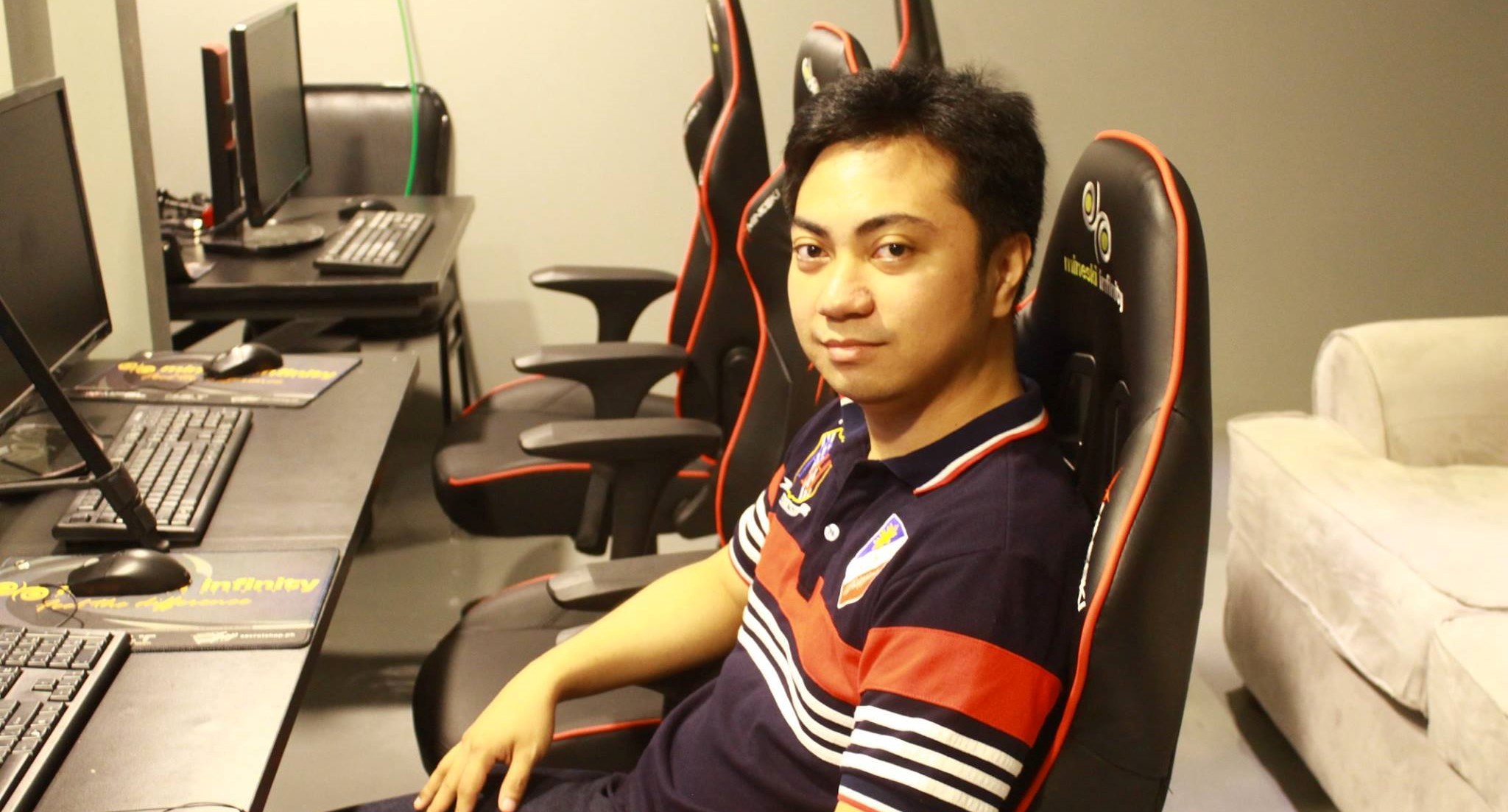 Professional gaming. Sounds contradictory right? How can you be a professional if you are, uhm, playing? And unlike sports, people have a hard time considering gamers as athletes when they just mostly sit and move their fingers. But esports is as legit any sports league, and gaming is no different than your 8-to-5 desk job. That is, if you know how to do it right, like how pro gamer and 2016 Hearthstone world champion Euneil "Staz" Javinas does.
Before becoming a pro gamer, Euneil was your typical student who loves gaming. Only difference is, after graduating from college with a degree in Electronics Engineering, and after a short stint in the corporate world, he decided to be a gamer full-time. "After I graduated in college I decided to try playing competitively and Hearthstone was the popular game at that time. It was my first competitive game."
Luckily for Euneil, his family and friends weren't the traditional anong-ginagawa-mo-sa-buhay mo type. "They were all very supportive. I just explained to them that I still have other plans if I don't succeed in gaming so it really doesn't hurt to try."
As with other pursuits, becoming a good pro gamer isn't as easy as it looks. Where casual gamers just look to have some fun, pro gamers need to win as much as they can to earn a living. Euneil makes it a point to maintain his in-game ranking and join tournaments often. He also tries to practice every day.
"I think it is just the same as those with regular jobs. The difference is just I play online games instead of doing office works. I can take a break anytime I want but as I mentioned gaming is my passion so I still try to play as much as I could," relates Euneil, who took on the moniker "Staz" from the anime Blood Lad.
So, how does one succeed in gaming? "Dedication, focus and hard work are the basics. It really depends on what you are playing but having the ability to come up with a better strategy will win you most of the time."
The best in the world
After starting slowly, win most of the time is what Euneil does these days. And his biggest win to date is none other than the World Electronic Sports Games 2016 in China, where he became the Hearthstone world champion under the PH Alliance team. And for those saying gaming is just a hobby at best, Euneil probably found one of the best hobbies ever after bagging $150,000 as cash prize.
What helped him become the best Hearthstone player there is? "For starters, you need to master the game mechanics and memorize all the cards. Being good in probability and statistics will also help you to make better decisions in-game."
Beyond games
Aside from the fame and money, Euneil says that being a pro gamer has made a lot of impact in his life outside his chosen field. He has acquired fans and, inevitably, bashers as well. "I entertain the fans and ignore the bashers, as simple as that. I'll just stress myself if I pay attention to the bashers and it is not my obligation to please everyone."
But while there are negative effects, there have been a lot more positives for Euneil. "I think as a pro gamer, I really developed my decision-making skill. My life also became much more enjoyable and easier compared when I was working in a company. I'm not saying pro gaming is easy, but it is easier to get good at something you're interested in."
Esports and the future of gaming
Euneil realizes that among gamers, he belongs to the select group that has become successful, and that pro gaming isn't as a stable profession as other traditional jobs. That is why he plans to invest his prize money in a more traditional business. That being said, he sees the potential of esports in the country as it continues to develop and open up opportunities for other aspiring pro gamers.
"Esports is definitely growing a lot recently. Filipino players are getting more and more achievements in the international scene. Esports is getting more recognition in social media. Companies are trying to invest in esports and pro gamers are getting more sponsors."
With the inherent challenges in gaming and less-than-stable income potential, his advice to other would-be pro gamers is simple – Work hard, and treat gaming seriously. "Just like in other professions you need dedication and hard work in order to excel. It is also very important that you enjoy what you are doing." Wise words, champ.