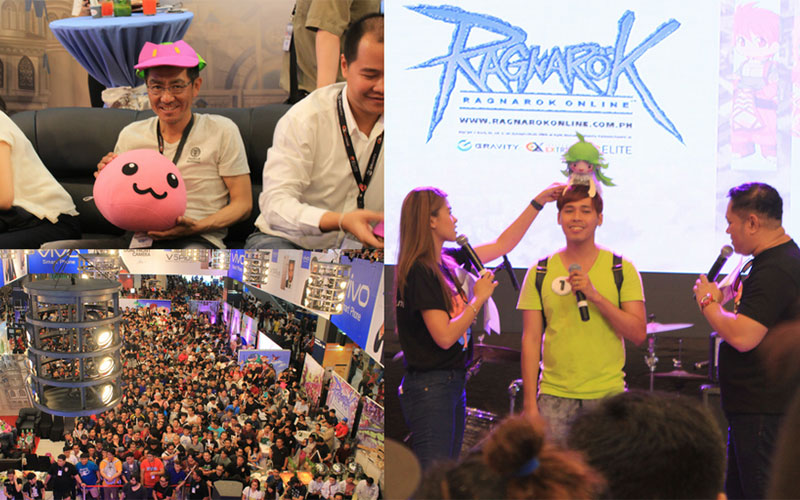 Long-time fans, cosplayers, celebrities, media personalities and gamers gathered at SM North EDSA Annex last May 7, 2017 as they celebrated the forthcoming comeback of a legend in the MMORPG world – Ragnarok Online. The Ragnarok Festival 2017 marked the first event of the much-loved game in years, and as expected, it was filled with fun and nostalgia.
Fans were treated to various Ragnarok-inspired contests such as designing their own RO headgear and fan art. Cosplay performances spiced up the Festival, and Imago and Sandwich provided the live soundtrack, to the delight of the visitors. Hosting duties were handled by TV personalities Betong Sumaya and Arianne Bautista, along with shoutcaster Riku and community hosts Een Mercado and Gloco of Gloco Gaming.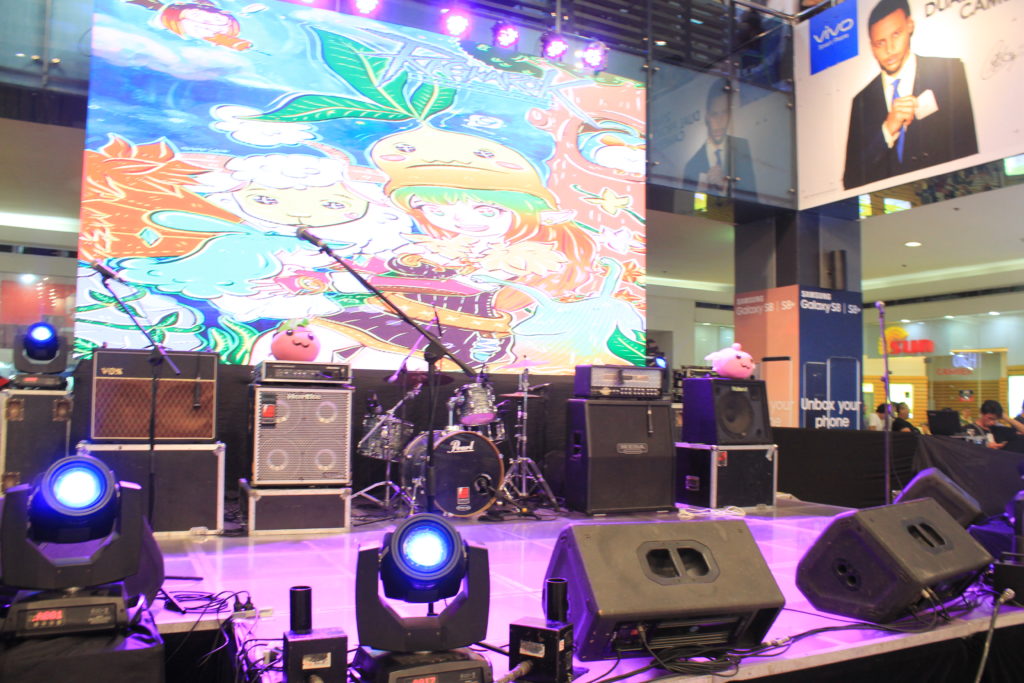 Although it has been more than a decade since Ragnarok became a sensation in the country, it has retained its enormous appeal. Ragnarok was first released here in 2003 and is widely viewed as responsible for starting the MMORPG craze in the country. It introduced Filipinos into the world of gaming adventure, exciting events and friendly competitions, which created lifelong friendships and growing communities even outside the game itself. Ragnarok is also responsible for starting the internet café revolution, which enabled other games to be more known to the Filipinos, as well as helping gaming cosplay to develop. In fact, Ragnarok became so popular, it was made into an anime series with 26 episodes, and spawned an incredible Manhwa for Ragnarok's manga series.
Ragnarok Festival marked the countdown to the much-awaited return of Ragnarok Online, which was last played in the country in 2015. New regional publisher Electronics Extreme and local publisher Elite Global Sourcing Inc. said that after recently relaunching in parts of South East Asia like Taiwan, Thailand, and Indonesia, Filipino fans will get to enjoy RO next month.
The game's original developer Gravity Co. Ltd. also attended the Festival, and they also conveyed that the new Ragnarok Online will most probably be a free-to-play game, and pledged that they will only offer best service for gamers to ensure the game's success.
While exact dates for the Ragnarok Online relaunch are still shrouded in mystery, major announcements are still in store for fans and gamers. And as always, Enduins and Ragnarok Online Philippines have got your back! We will give you the latest and greatest about the legend's return, so always stay tuned and click on the links below!
Ragnarok Online Philippines – https://ragnarokonline.com.ph/
Enduins (FB) – www.facebook.com/enduins
RO Enduins (Group) – https://www.facebook.com/groups/NewRagnarokOnlinePH/
Photo Credit - Sergei Gocela