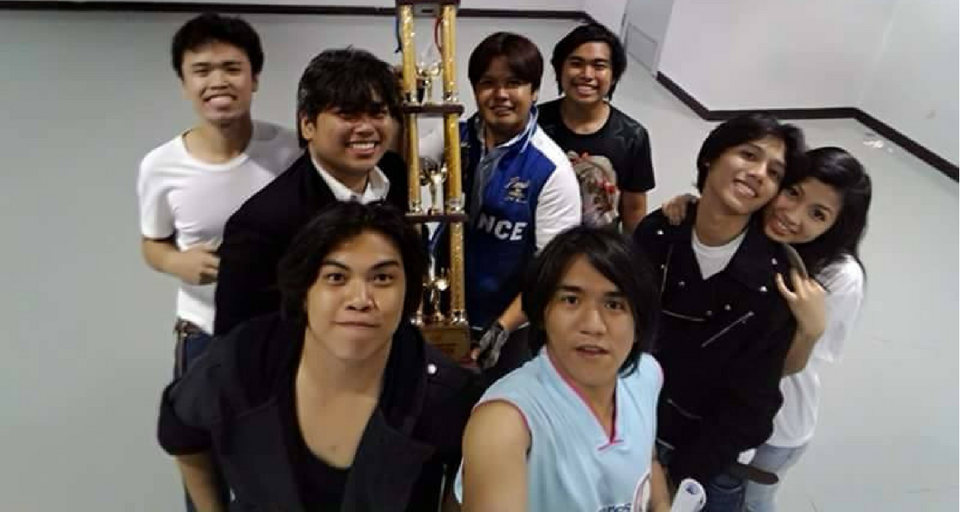 Raket Riders PH (RRPH) captured not just the attention but also the fluttering hearts of tokusatsu fans, especially those who love Kamen Rider series, among the con-goers in the Philippines. What makes them special is, they don't just cosplay Kamen Rider characters, they are also Kamen Rider enthusiasts through and through!
They officially started as a cosplay group in 2014 and already competed in a convention outside the country which is Thailand's CosFanX.
"We have been competing in any of the group competitions we can find in conventions and have been showing the name Raket Riders PH to everyone ever since we started in the cosplay community", RRPH said.
Riding the waves, winning the battles
Their first taste of victory was in June 2015 during the Philippine Toy Convention. Back then they were sure that the other groups would win since their costumes outmatched RRPH's – costumes like big weapons with lights, dance skits, and many others. Their second win was the same convention in 2016 and was sponsored by PopLife. This was where they got their chance to perform overseas in Thailand and compete with cosplayers from different countries. Their most recent victory was in September 2016 at the Best of Anime Convention in Hero Face Off where they came in second place.
"We had a very great time back in Thailand even though it was really rough to get everything processed. We were able to compete with cosplayers from countries like China, Thailand, and Indonesia. The event also covered our expenses like hotel accommodation, transportation to the area via taxi, and full course meals from the hotel. We were able to see how cosplayers from Thailand and other countries interact with each other.  All of those experiences overwhelmed us since those were very new to us. But overall, the experience they gave us was really great. It built up our confidence and fighting spirit for the next group competitions to come", RRPH reminisced.
RRPH also cosplayed characters aside from Kamen Rider characters. When they participated in the Hero Face Off Competition, they cosplayed characters from Super Rescue Command SolBrain which were Knight Fire, SolBraver, with a few Criminal Grunts. Individually, their members had cosplayed various characters from anime, games, and other tokusatsu series. To name a few: Akame Ga Kill, One Punch Man, Hitman Tutor: Reborn, Tokyo Ghoul, Super Sentai (Japanese versions of Power Rangers), Mobile Sheriff Jiban, Space Sheriffs Shaider, Gavan, and Sharivan.
Geeking out and suiting on favorite Kamen Rider Series
Raket Riders PH believes that whenever they appear in malls and event centers during anime conventions with the costumes they carefully crafted, and interact with those who approach and inquire, they inspire people to get to know more about Kamen Rider series.
When asked what is the best Kamen Rider Series for them, they emphatically answered Kamen Rider Drive! In fact, they have been using Kamen Rider Drive's Forms quite frequently in photo shoots and anime conventions that they almost lost count of how many times they actually cosplayed its characters.
Kamen Rider Drive has three forms: Type Speed, Type Wild, and Type Technic. Type Speed is his default form which is based on a red sports car. He can go over up to 300mph in this form. His second form, Type Wild, is based on Monster Trucks. He can increase the strength he lacked in his previous form using this form. The third form, Type Technic, is based on trucks with mechanized arms used for industrial work. He gets a boost of intelligence and instinct in this form which you don't wanna mess with.
They have been hooked by Kamen Rider Drive even though the series already ended in October 2016. Some of Raket Riders PH members don't have Kamen Rider Drive as the only favorite though. There's Black and then there's Black RX. For the early heisei it's Kuuga, Blade, and Kabuto.
They admit that they may be just a bit biased when it comes to Kamen Rider Drive. "Well he's got forms and Wheel Reserves (pun intended) for every occasion", they quipped.
Inspiring the new and the next
This year, they are targeting to cosplay the bloody and violently gruesome Kamen Rider Amazons which aired its first season last year and currently airing its second season this year. All the hype just makes them want it to be their next group cosplay.
Raket Rider PH's advise to tokusatsu community in the Philippines is to never hesitate on expressing their fandom. They may be discriminated in public places or normal communities (normies) like school, work, or family, just like RRPH, who were bullied or judged by their fandom. But because of this fandom, their thinking of making it a reality became more precise. They make sure that they are close enough to their favorite character they are portraying, and they move like them so the audience will say nothing but AWESOME.
"We suffered a lot of judgment, discrimination, and bullying. We use our fandom to show that we can rise on top and show them where we are good at, and we will excel to the fullest that they will never imagine".
If you are interested in Kamen Rider and would like to be part of Raket Riders PH, visit their Facebook page and send them a message.
Photos are from the Raket Riders PH's Facebook Page.