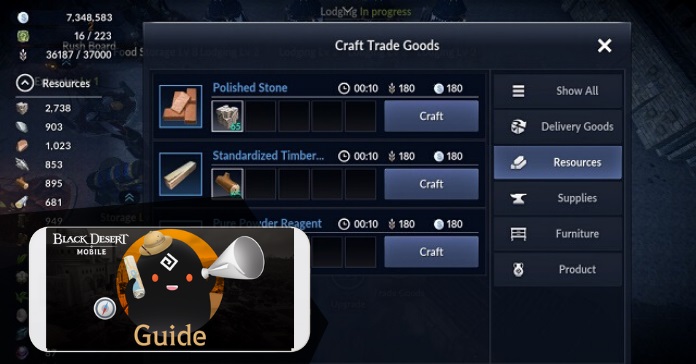 In Black Desert Mobile, there's a lot of stuff you can do besides, finishing quests and hunting down monsters. You can also try your hands on crafting items that will help you and other players as well.
You can craft Equipment, Potions, Trade Goods, and more at your camp to aid you in your adventure.
[Read] Black Desert Mobile: Guide And Tips
Crafting-related Buildings
You can craft various items with your workers depending on the level for each type of building.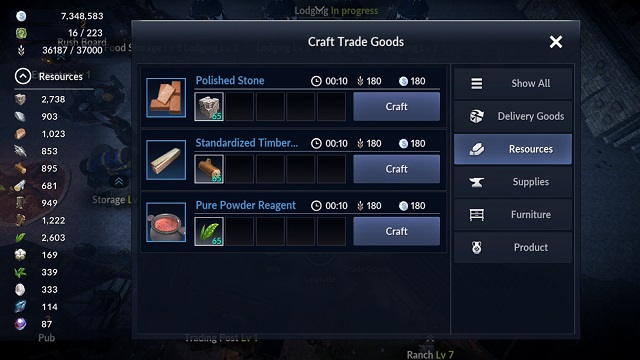 Blacksmith – You can craft various Equipment to use in battle.
Trading Post – You can access Node and trade resources.
Trade Shop – You can craft a variety of Trade Goods.
Alchemy Lab – You can craft Potions, Crystals, Cron Stones, and more.
Deco Workshop – You can craft Decorations to decorate your camp.
Dye Workshop – You can dye Outfits and Equipment.
Crafting
You can view craftable items and their required resources. Once you have gathered a sufficient amount of resources needed, press Craft to assign one of your workers to start crafting.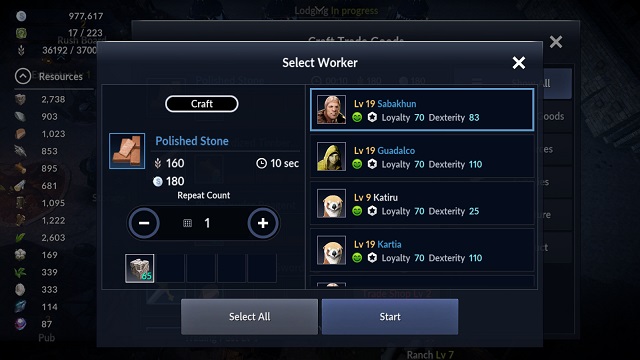 Do take note that you may only select a worker that is not currently assigned to another task. The required amount of food and time depends on the worker's grade. You can consume Stamina to complete crafting instantly. Leveling up crafting-related buildings allows a greater variety of craftable items in addition to increasing the total number of workers allowed for Crafting.
Blacksmith
You can craft Weapons and Armors by using the Blacksmith.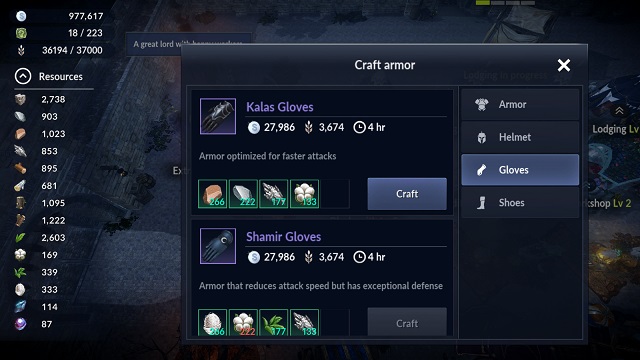 If you're penny-pinching and want to create the items you need, crafting is the way to go. It may be time-consuming but the benefits are great as it can make use of your facilities and get EXP at the same time.