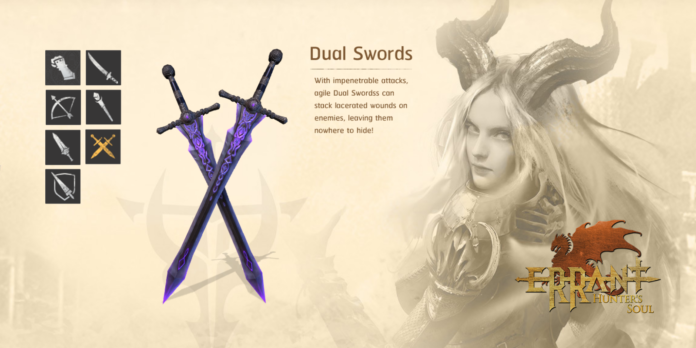 Errant: Hunter's Soul SEA (also known as Rangers of Oblivion in the NA/EU version) has recently been launched for the Android and iOS platform, and it quickly became a hit among gamers who have been waiting for something resembling the old favorite Monster Hunter for mobile.

Errant: Hunter Soul takes place in a world where monsters called Behemoths have invaded the continent. The surviving humans had no choice but to retreat and seek shelter in cities surrounded by high sturdy walls, protecting them from the horrors and chaos which these Behemoths bring. But not all are satisfied with cowering behind these walls. Humans have fought back, establishing the Rangers, a military force consisting of people with the special ability to wield Hunter Souls: Spiritual beings that have immense power. Together with their fellow rangers and the power of Hunter Souls, they seek to fight back against the Behemoths to reclaim the world once again.

The game offers a multitude of different weapons players can master. In this short guide, we'll give you a background about each weapon so you'll be ready to face the Behemoths outside the safety of the walled cities.