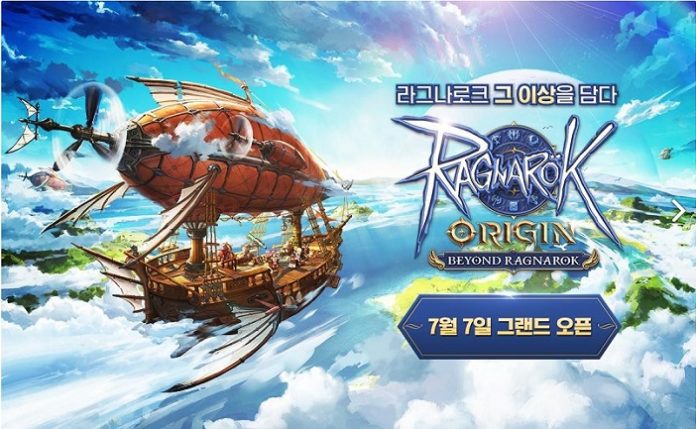 Ragnarok Origin, the brand new iteration of the classic MMORPG has finally launched in South Korea on July 7th. Here's a step by step guide in how you can play the game even if you're outside KR!
If you're swamped by the amount of Ragnarok games coming out lately, here's a short recap of what RO: Origin is. The game is basically another mobile adaptation of the classic MMO by Gravity but unlike Eternal Love, First Love, all the other RO games coming out lately, Origins is touted as the version that most resembles the original game albeit with new features and enhancements of course. Improved features include touch-sensitive controls that have a quick response, a mercenary system where you can hire various classes to join your party, a selfie camera option with various stickers to use, and costumes to try on, and 2.5/3D camera views and graphics. Now let's check out how to install the game!
---
---
Steps:
Download a VPN app with a South Korea or Japan server. Any VPN app will do as long as they meet these criteria. Sample VPN are Solo VPN, Urban VPN, or VPN Korea.
Download a translator app like Tap to translate. This will be used inside the game to translate the Korean texts.
Download the Ragnarok Origins APK from Taptap or Qoo App and install.
Boot up your VPN and connect to South Korea or Japan.
Once VPN is running, launch the Ragnarok Origin app.
The game will start to patch on the initial launch. Do not turn off your VPN.
Once the game finishes its patch, it will transfer you to the home screen. Select your server and start playing.
You don't need to turn on your VPN the second time around playing, but you will still need it when there's a new patch for the game.
And there you have it! Easy peasy! Ragnarok Origins is currently available in South Korea only. There is no news or updates yet as to when and if a global version will come out. Of course, you can trust us to keep an eye out for updates! For now, enjoy your return to Midgard and happy gaming, adventurer! See you in Prontera!