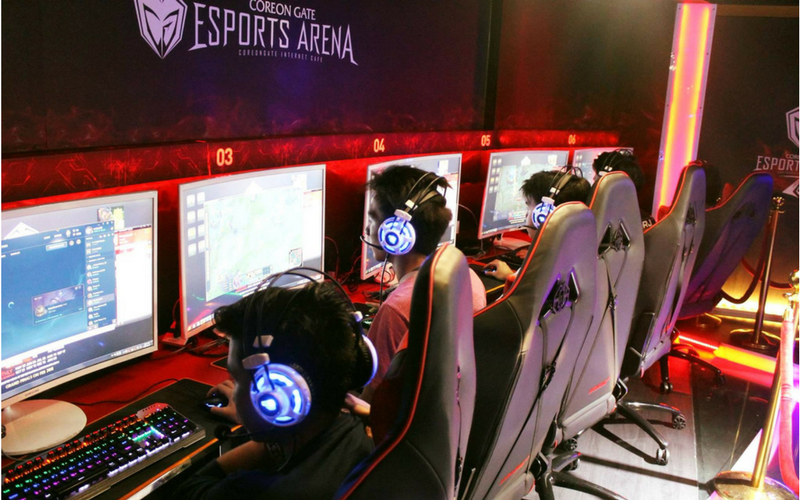 For the longest time, internet cafes have been seen as hubs for class-cutting students wanting to get their gaming fix. Gaming was, consequently, relegated to an addictive hobby for children. But in the past few years, the rise of esports has cast gaming in a new light. Gamers are now being considered as professional players, no different from athletes. And this has also triggered a huge change to how new internet cafes are being set up. From dirty, dark, and damp game holes, internet cafes have transformed into high-class, hotel-like game hubs! Aside from having top-of-the-line equipment, these gaming hubs now also have coffee shops, restaurants, and other high-end services!
To save you the trouble and to whet your gaming appetite, we have compiled a list of six of the best modern gaming hubs in the Metro. Feast your eyes on these awesome game cafes!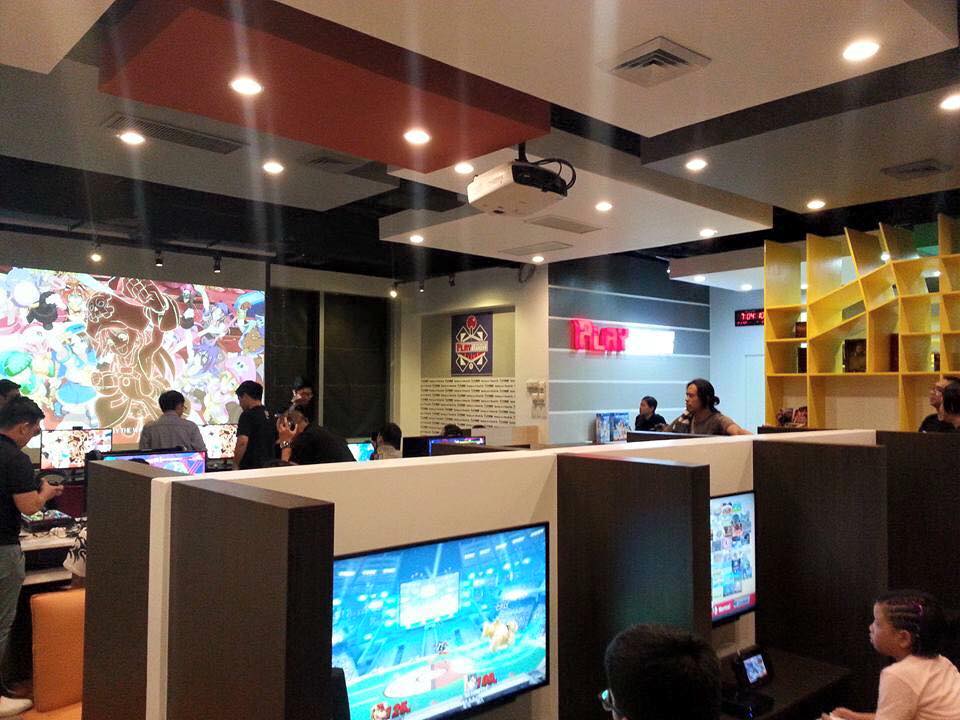 First up, we have Playbook Video Game Lounge in BF Homes, Paranaque. A favorite among fighting game enthusiasts, PlayBook offers a variety of console games complete with controllers designed primarily for fighting games such as Tekken, Street Fighter, Mortal Kombat, and others.
Playbook offers widescreen TVs, couch seats, and even custom-color consoles. In addition to their gaming services, books are also available for on-site reading or purchase for gamer/bookworms. The entire venue can also be rented for game tournaments and has already been the host to a number of Fighting and Basketball video game competitions.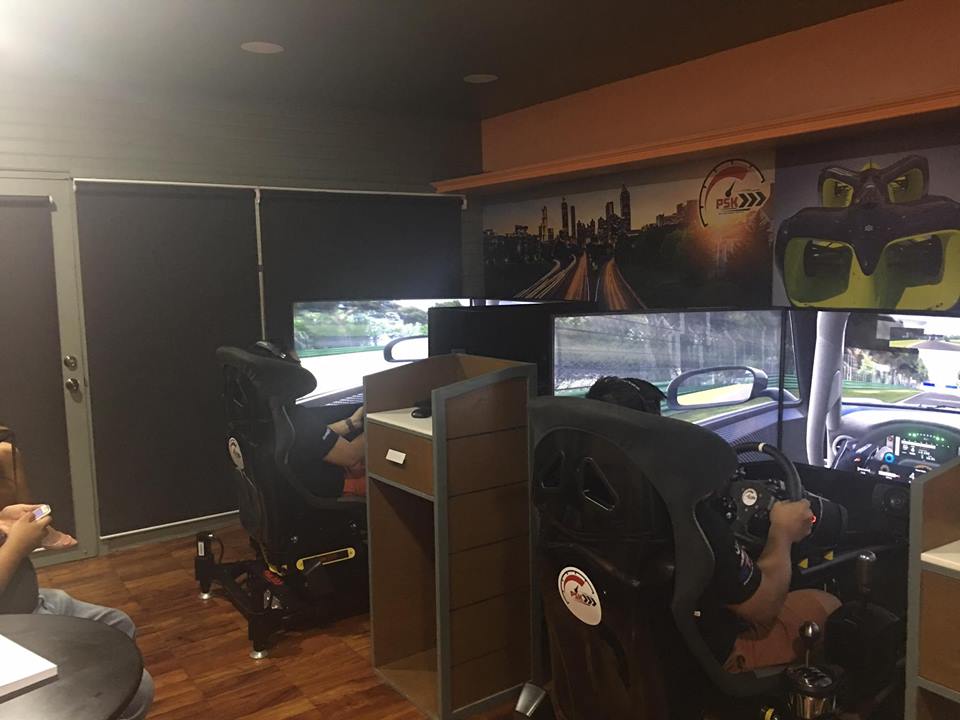 If you want to race, don't do it on public roads – do it on the tracks. Or better yet, try it first in a game!

Located along Annapolis Street in Greenhills San Juan, PSK – Pro Simulation Karera offers top quality simulation racing experience complete with a racing seat setup and motion simulators featuring D-Box actuators, so you really feel as if you're a professional racer. The simulators also come with triple curved displays, giving users a full 180-degree view of the cockpit.

The racing experience is so true-to-life, even real race car drivers both local and international have been coming to PSK. And for the newbies, don't be intimidated. PSK has trained personnel that teach and give professional advice on how to handle a race car.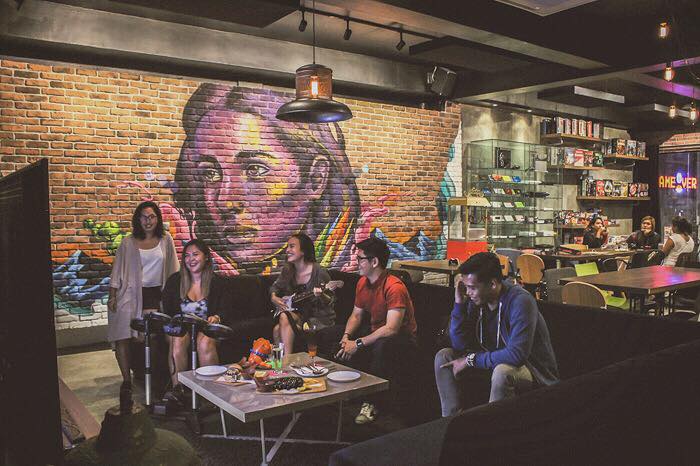 If you are into more of an all-around gaming experience, Game Over PH is the hub for you. Located along Xavierville Avenue in Quezon City, Game Over PH features couch gaming setups for casual gamers and a space for PC gaming for the more serious ones.
In addition to having most modern gaming platforms, Game Over PH also has a number of retro games that will give visitors a dose of nostalgia as they experience some of the classic and legendary games of their childhood.

And if you become hungry after hours of gaming, Game Over PH has got you covered. It serves a variety of delicious food and refreshing beverages to fuel the gamers before or after an exciting gaming session with friends. It also has some board games for those looking for more mental challenges.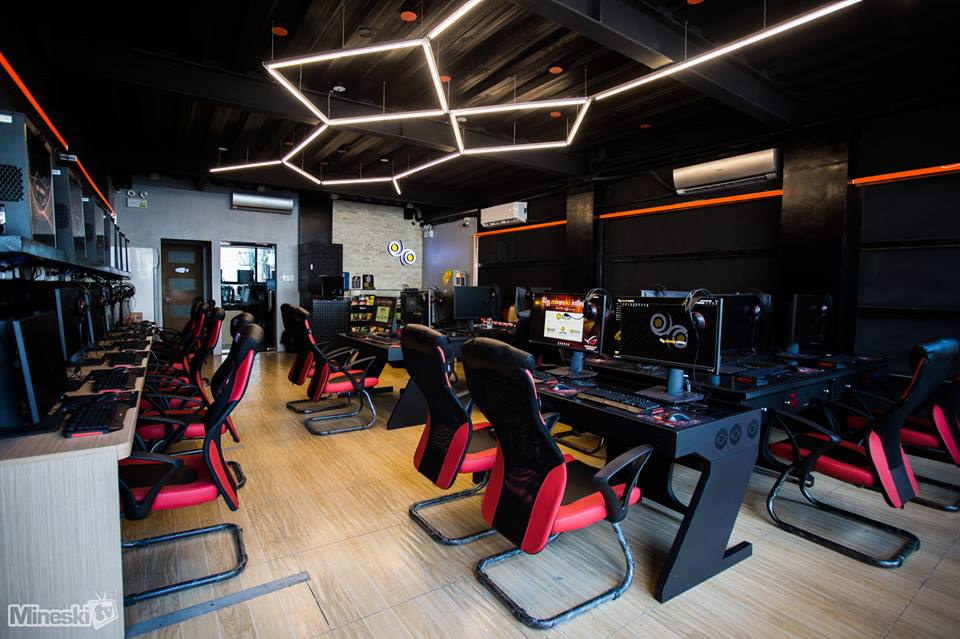 Situated along Wilson Street in San Juan, Mineski Blitz is one of the highest-end branches of the Mineski Infinity franchise. At first glance, it looks like a standard internet cafe setup, but once inside, you'll a very special aura because the place features some of the best gaming equipment available. The regular area alone features 24 PCs equipped with Intel Core i5 Processors and GTX 1060 video cards that can handle almost any game at the highest settings and puts out a buttery smooth 60FPS. Paired with gaming-grade keyboard and other accessories, the setup guarantees an exceptional gaming experience.
But if you're a gamer of the highest order, then you'll most likely expect even more than the regular setup of Blitz. Fortunately, it has a VIP area that offers even greater power with PCs equipped i7 processors and ultrawide monitors that even the most meticulous gamers can't complain about.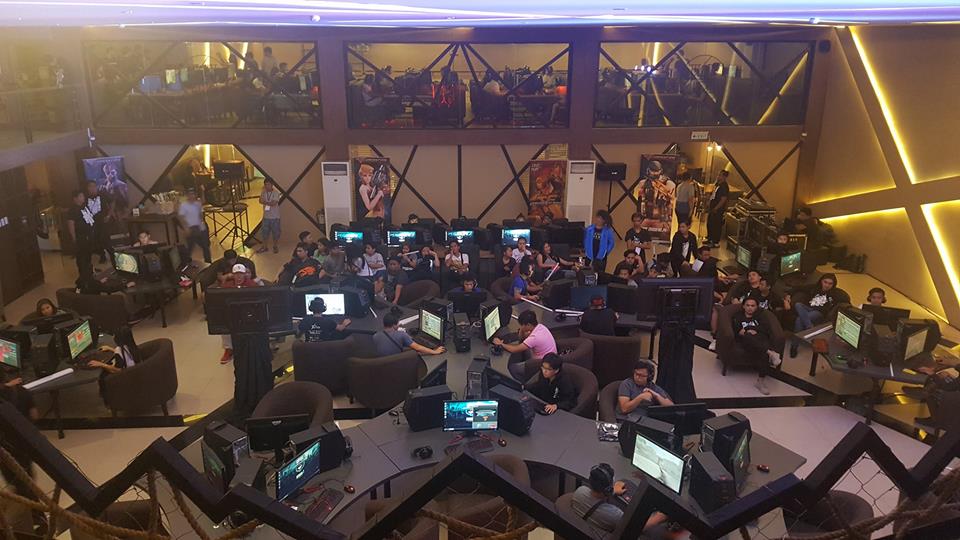 We now proceed to Scout Rallos St. in Tomas Morato, Quezon City where one the newest gaming hubs – High Grounds by TNC – is located. High Grounds puts "cafe" in internet cafe, as it features a full-fledged coffee shop and restaurant. On the gaming side, High Grounds has over 100 gaming PCs powered with GTX 1060s in cozy stations where you can order and eat sumptuos meals while playing. 
What makes High Grounds standout is the fact that it is the first Nvidia-Certified Platinum iCafe in the country, and features a dedicated esports area for 5v5 matches. Its spacious setting can also host large gaming and non-gaming tournaments, for which it has become a favorite.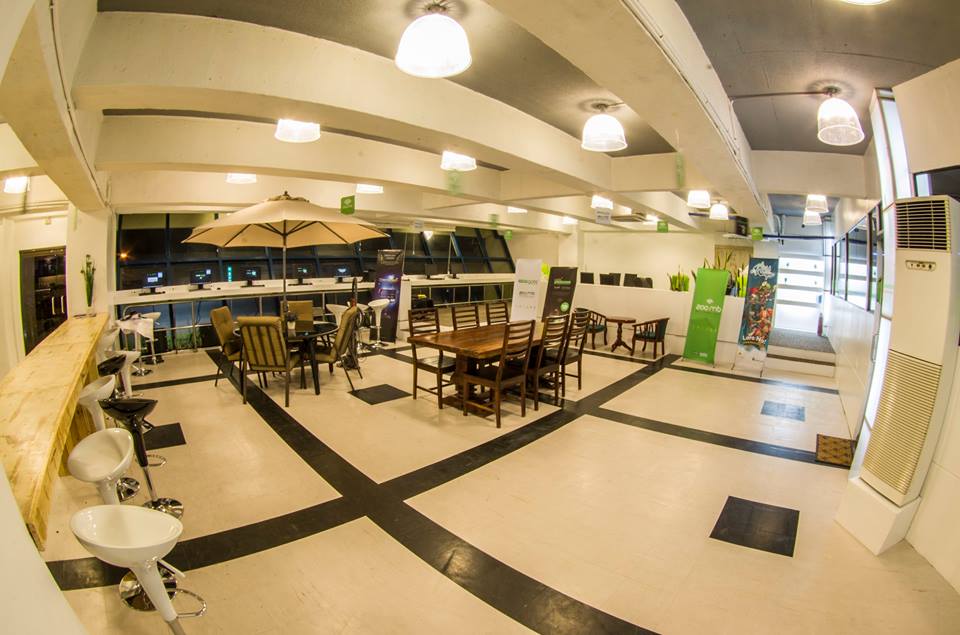 Last on the list is Coreon Gate, a gaming cafe with multiple branches in the Metro. It has one in M. Adriatico St. in Malate, another in Polaris St. Bel Air, Makati, and their newest branch is in Metrowalk at Ortigas Center. The cafe features a more relaxing theme and it has different areas depending on what customers would like to do. The cafe also has two different areas for their PC Rentals, namely the Desktop Area for non-gaming use and a dedicated Gaming Zone. But Coreon Gate's greatest asset is its internet connection speed – an astounding 200Mbps!

Aside from traditional PC games, Coreon Gate also has amusement and entertainment area where people can play table soccer and console games. For non-gamers, it also has a very chill coffee and snack bar, and customers can even use the Office Lounge where they can avail of printing, scanning and fax services.