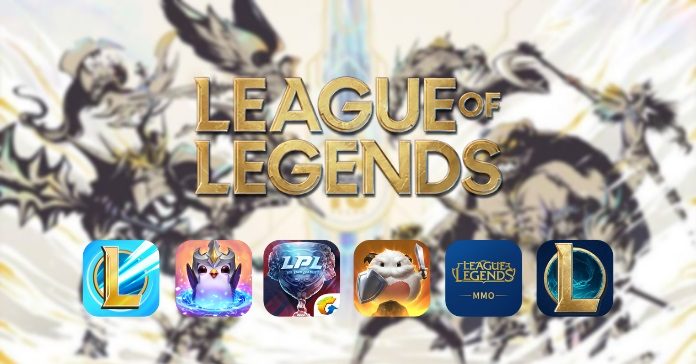 Riot Games' 10 year anniversary came with game announcements of epic proportions! The creators of League of Legends released a massive shockwave throughout the gaming industry with several game announcements and several projects much to everyone's surprise and glee, so much so that you can almost hear the fans celebrating all over the world. We'll be focusing on the games Riot announced so let's check them out!
1
League of Legends: Wild Rift
Let's start this list with a bang!  Arguably the BIGGEST game announcement Riot revealed during the anniversary. A few years back, fans were convinced a mobile version of LOL PC was never gonna happen but here it is now proving them wrong. Officially titled LOL: Wild Rift, the upcoming mobile MOBA was built from the ground up. This means Wild Rift is a totally brand new game and not a direct port of LOL PC. The game will have new visuals, aesthetics, UI, and mechanics that were made to better fit mobile devices and consoles. Riot expressed their huge enthusiasm with Wild Rift since this was the perfect opportunity to create LOL once again with their brand new ideas and concepts.
League of Legends: Wild Rift will be coming to mobile and consoles gradually during the span 2020 with a target full global release by the end of the year.
2
Teamfight Tactics (TFT) Mobile
LOL's very own auto-battler game or more commonly known as Auto Chess, Teamfight Tactics will finally go forward with its inevitable port to mobile with the official title, Teamfight Tactics: League of Legends Strategy Game. It will be similar to other Auto Chess games with major key differences that will set TFT from the others. For one, the tiles are not squares but hexagons, and the pieces (champions) are from League of Legends. Another key factor is that the type and race synergy isn't just a copy-paste of other Auto-battler titles. Riot made their own synergies that are based on the lore and races found in Runeterra, the world where LOL is set. Riot also revealed that TFT will be getting some major updates in the future PC and mobile, one of which is that the board will expand become bigger. Nevertheless, the goal will still be the same: be the last player standing.
Teamfight Tactics Mobile will be coming for Android and iOS in early 2020.
This is Riot's answer to Blizzard's Hearthstone. Legends of Runeterra is a cross-platform strategy card game for PC and mobile. The game is set in Runeterra, the world of League of Legends, which Riot has stated, will give players the opportunity to see more of the world and meet characters that are not found in LOL (like Yasuo's deceased brother, and so on). LOR is aiming to be less complex than Hearthstone and DOTA's Artifact in regards to gameplay. One major factor to LOR is that there will be no microtransactions that will rely on gachas. Instead, all cards can be bought directly from the store. This means you can buy a specific card and that card only instead of trying your luck and pull that card from gachas. It's a great concept, and the deck combos players create will only now be limited by their strategic minds and creativity.
Legends of Runeterra is set to launch by 2020 for mobile and PC.
4
League of Legends Esports Manager
Ever wished you owned and manage a League of Legends pro esports team? You can live out those dreams with LOL Esports Manager! The game will put you in the shoes of a manager of a LOL organization with tasks that span from recruiting players to devising strategies tactics for upcoming matches. It plays very similarly to a football manager game. You'll be trying to set training regimes for your team, negotiating their salaries, setting up matches for them, and organizing your lineup. The goal, of course, is to become the LOL champions. The game will feature real LOL esports team so if you have dreamt of seeing the perfect LOL team, that's something you can totally create in the game.
LOL Esports Manager is currently in development. The game will launch in China first and will feature the esports team LPL before gradually expanding the roster in the future.
5
Project F (Adventure RPG)
If you're more of an RPG fan, don't worry, Riot hasn't forgotten about you. Riot has seemingly thrown out a hint of a possible open-world action RPG set in Runeterra that will be pretty similar to Blizzard's Diablo series. Riot quoted it as "a very early development project, that explores the possibilities of traversing the world of Runeterra with your friends". Details are very scarce right now, but an RPG game set in the world of Runeterra is a very promising concept indeed since LOL has already established very deep lore and background throughout these past 10 years. Hopefully, we get more information soon.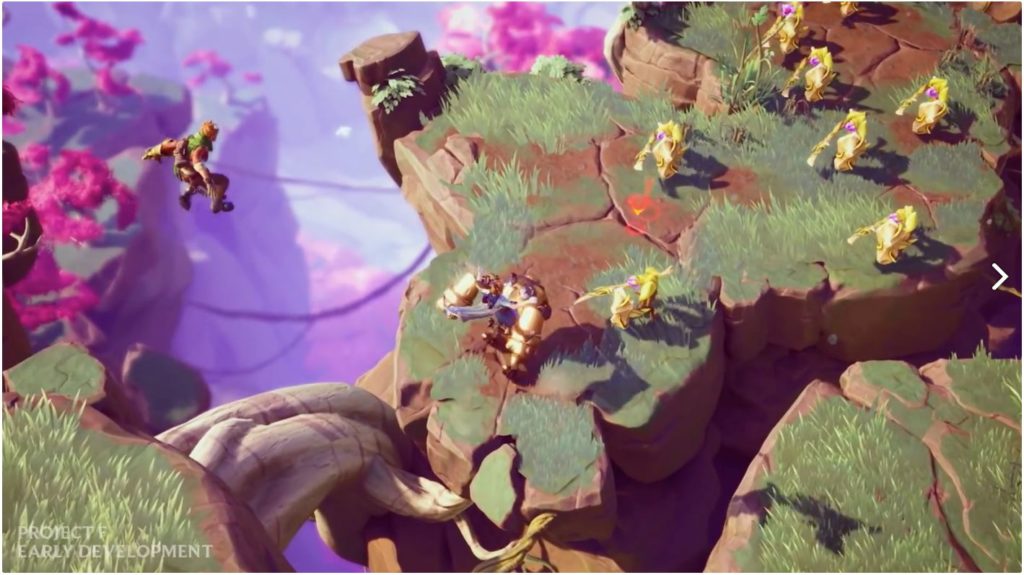 6
Project L (Fighting game)
Riot isn't just starting a crusade on mobile and consoles, but they're going after arcades as well with the announcement of Project L. Designed with the help of Evo co-founder Tom Cannon, the game will be a 2.5 fighting game that will feature the LOL champions. The graphics will be 3D but the controls will be pretty much 2D which will resemble how Street Fighter and Marvel VS Capcom operates with a sprinkle of Soul Calibur since most LOL champion uses a weapon. It will have all the bells and whistles of your typical brawler with the addition of the EX skill or better known as those super finisher moves. 
The game currently has no release date since it's still in development. A tweet from Riot mentioned that it's not even close to having an alpha version so we'll have to wait for a while before we see a full gameplay demo come out.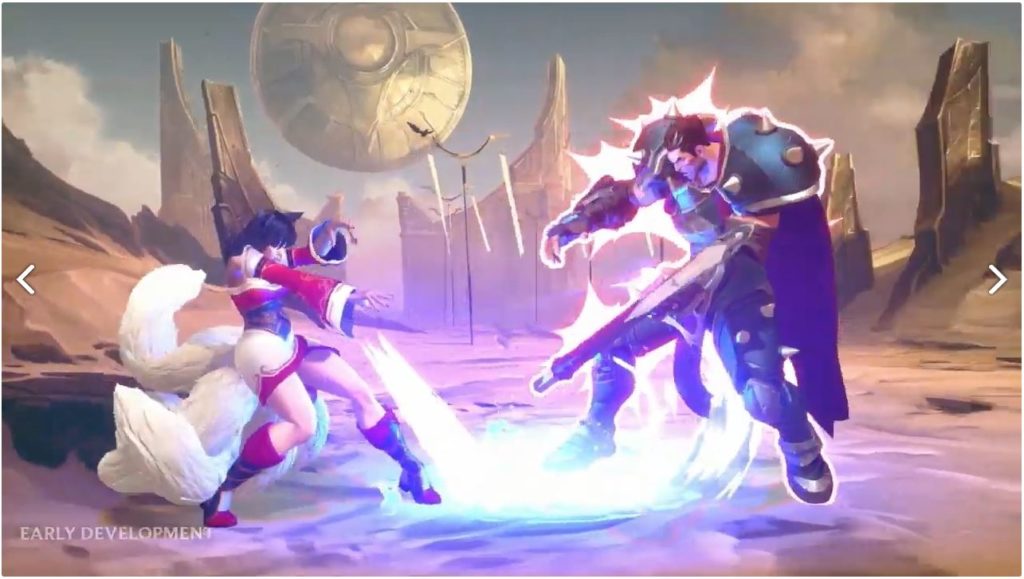 7
Project A (Tactical Shooter)
Last but not least is Project A, a tactical shooter game which will be a mix of Blizzard's Overwatch but will more closely resemble Counter-Strike. Players will have skills just like in Overwatch but they are more on being utilities rather than actual character skills. The game will also not let you respawn after death which makes it fast-paced. Gunplay and tactics will be the key to winning so it leans more on resembling Counter-Strike.
There's still a lot of info yet to be revealed about the game. Just like the other tentatively named games (Projects), they are still in early development, but Riot did promise that they will gradually release more information when it is available.
And there you have it! Riot is setting up camp and prepping for gaming domination. Looks like 2020 will be the year of Riot! Which games are you looking forward to the most? Let us know and don't forget to follow Enduins for more gaming news and information!