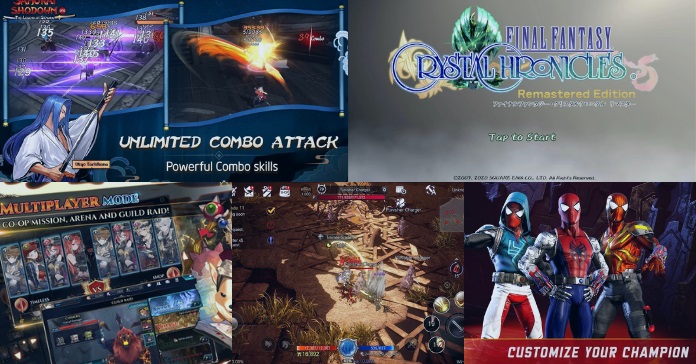 August just gave us a lot of good mobile game titles! We skimmed through all the games that were released last month and compiled a list that you absolutely need to check out right now. If you're looking for new games to try out and play, well here you go! Here is our list of new mobile games that came out in August that you must try.
---
---
Bless Mobile
Bless Mobile has been one of the highly anticipated mobile MMORPG game titles ever since it was announced years ago. It's a high fantasy MMO full of various playable races and classes. You may even compare it to the likes of Lineage 2 Revolution and Black Desert Mobile. There are tons to do in Bless Mobile, most of which are team-focused while the main quests line focuses on grinding and killing monsters. So far the experience has been good but the game currently suffers from extreme lag making it unplayable at certain times in a day. It currently has one server and a limited soft launch in the Philippines. If you wanna experience Bless Mobile before its global launch, head on over to the Google Play Store to download it now.
---
EVE Echoes
EVE Online had a massive following in its PC version and it seems like it has transcended to the mobile version as well. EVE Echoes is an epic spaceship MMORPG set in a massive sandbox open world. The game will put you in the shoes of a newly recruited pilot. From there on, you can take on the main story quests, do side missions, rank up your pilot license, and upgrade your ship. Since its a sandbox world, you are free to do whatever you like. Take on space pirates or become one, mine and gather resources and become a super-rich space tycoon, or become a high ranking officer and command your own fleet, it's all up to you. EVE Echoes is available now for Android and iOS.
---
Invictus: Lost Souls
Invictus: Lost Souls is a card-based fighting game where players take on the role of a slain warrior, yet your soul doesn't want to rest just yet. It seeks vengeance towards the one who killed you thus your journey for revenge begins. The game is a one on one fighting game where every action is controlled by your set of cards whether it be attacking, blocking, dodging, and so on. The graphics are pretty sweet and the one on one fights are satisfying. The greatest pull of the game is probably its diverse sets of gears and weapons you can customize your character with. Season 1 just started so if you wanna catch up, head on over to the Google Play Store to download the game.
---
Kingdom of Heroes: Tactics War
A strategic anime-style mobile RPG, Kingdom of Heroes transports you to a fantasy kingdom inspired by Arthurian legends. You'll help Arthur reclaim the kingdom of Lorasia by recruiting a variety of different and very likable characters during your adventures. Since its a tactical RPG, your team will move in a board-like map but instead of the traditional tiles, hexagons are presented instead. The game also features your typical mobile tropes like raids, instances, dungeons, and various challenges. A fair warning tho, Kingdom of Heroes heavily relies on gacha. If you have an itch for SRPGs lately, check out Kingdom of Heroes now, available for Android and iOS.
---
Marvel Realm of Champions
A brand new Marvel game from Kabam. Realm of Champions is a 3 on 3 action RPG set in a different marvel universe. Numerous factions are fighting against each other for limited resources in a ruined and desolate continent. Players will take on the role of a hero aligned with one of these factions. The game is basically a real-time brawler where you can retrofit your characters with various gears and weapons. You can fight in various marvel inspired stages with either AI monsters are your opponents or other players. Realm of Champions doesn't bring much into the platform but if you're looking for a new Marvel game, this is it. Marvel: Realm of Champions is available now for Android.
---
Perfect World Mobile (VNG)
Perfect World Mobile by VNG makes its SEA debut this August. The game is the mobile adaptation of the highly popular PC MMORPG, Perfect World which was a groundbreaking title when it first came out with its seamless open world, huge world bosses, and in-depth character customization. All of that translates to the mobile version as well. There will be 3 main races, each with 2 different classes to choose from. Perfect World Mobile also reintroduces its popular aerial and naval battles where players can not only do battle on land but on air and sea as well. A few changes have been added to the mobile version mainly the UI and the usual mobile RPG tropes but it's almost a pure adaptation of the original. If that sounds good to you, head on over to the Google Play Store and iOS App Store now!
---
Shining Beyond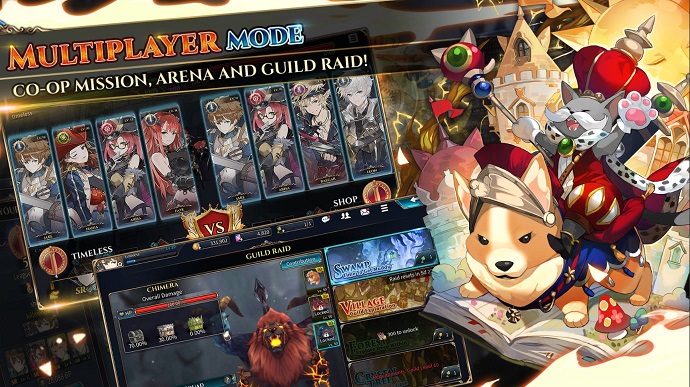 Shining Beyond is the second mobile game made by XII Braves and is an indirect sequel to their popular title, Valiant Force. The game follows Jake, a mercenary fighter who is trying to fight against a kingdom besieged by corruption. The gameplay focuses on real-time combat and dungeon exploration. You'll recruit a number of characters, form a team, and start to go through numerous stages and discovering Jake's ultimate fate in everything. The graphics are quite good and in an anime-style aesthetic. A fair warning. The game relies heavily on gacha. The game is quite entertaining and is worth giving a try. And since XII Braves is behind the game, you can expect them to really listen to their community. Heck, they removed the VIP system for the game because of player demand, and that's something. Shining Beyond is available now for Android.
---
Samurai Shodown: Legend of Samurai
Samurai Shodown returns in the form of an MMORPG. This classic arcade brawler produced a spinoff called Samurai Shodown: Legend of Samurai that will transport you back to the Edo period, Japan, and live your fantasy dream of being a Samurai and more. The game will let you choose between various classes, like archer, ronin, ninja, and a magic-user, each one has its own unique branching class. Fan-favorite Samurai Shodown characters like Ukyo Tachibana will make their special appearances in the game, some of them you can befriend and take into battle, helping or supporting you against the wave of enemies you'll be facing. Legend of Samurai takes more of a traditional approach when it comes to MMO since there's a lack of auto-combat features in some modes which for some players is a positive thing. Samurai Shodown: Legend of Samurai is available now for Android.
---
Brawlhalla
Love Super Smash Bros? Well then you'll absolutely wanna try Brawhalla by Ubisoft. It's free to play arcade-style brawler with cross-play support. Players can join casual free-for-alls, queue for ranked matches, or make a custom room with your friends. The game currently gets frequent updates so that's a huge plus if you're the type of gamer who just wants more and more content. There are over 50 unique characters you can collect and master with more coming with every new update. Brawlhalla is available now for Android and iOS.
---
Final Fantasy: Crystal Chronicles
A remastered version of Final Fantasy: Crystal Chronicles, the game is one of many spinoffs from the FF series. The game is a dungeon crawler hack and slash gameplay instead of the franchise's traditional turn-based RPG. Players will take on the role of one member of the various caravan tribes living in a continent constantly threatened by evil entities. Their only protection is powerful crystals that generate a powerful barrier keeping them safe. To power this crystal, players will need to gather a special substance called Myrrh inside enemy-infested dungeons. Crystal Chronicles is free to try up to dungeon 13. After that, you'll need to pay premium for the full game. Final Fantasy: Crystal Chronicles is available for Android and iOS.
---
There you have it! The list for August is full of highly anticipated games, even unexpected ones! Each one of them is a must-try as well so if you're pretty bored right now because of quarantine, these games will help you pass the time. Which ones are you gonna try out? Let us know and don't forget to follow Enduins for more gaming news and info!