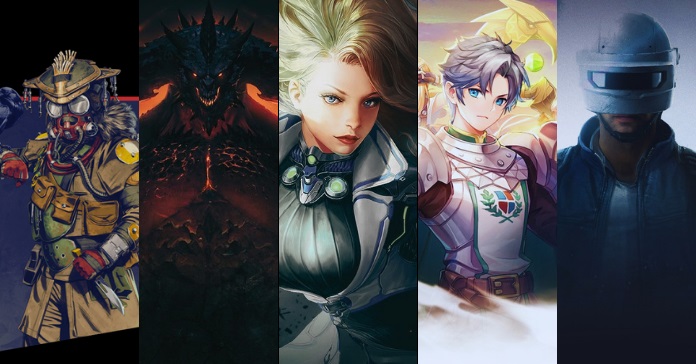 Are you looking for new mobile games to play this year? Well, you're in luck because 2021 is going to be a big year for mobile gaming! There's no doubt that mobile is becoming the biggest platform right now for gaming. Even big companies like Blizzard and EA are making steps to make mobile gaming a major part of their portfolio.
Last year, RPGs and MMORPGs were really popular. This year, we've rounded up the most anticipated mobile games and it's a mixed bag. Genre-wise, the most popular ones are shooter and battle royale games, so expect to see a lot of them on this list! Do keep in mind that we update this list and add new ones whenever there' a new mobile game so be sure to check every now and then so you can be updated!
Here are the biggest mobile games coming in 2021:
Cabal Mobile
Diablo Immortal
Ragnarok X: Next Generation
PUBG: New State
Punishing Grey Raven
Ragnarok Battle Academy
Final Fantasy VII: The First SOLDIER
Marvel Future Revolution
Pokemon Unite
Nier Re[in]carnation
ODIN: Valhalla Rising
Apex Legends Mobile
Ni No Kuni: Cross Worlds
Garena Undawn
The Witcher Monster Slayer
Seven Knights Revolution
Blade and Soul 2
Summoners War Chronicles
Moonlight Sculptor
Kimetsu No Yaiba: Keppu Kengeki Royale
Devil May Cry: Peak of Combat
Tower of Fantasy
Ragnarok Project S
Sword Art Online Black Swordsman: Ace
My Hero Academia: The Strongest Hero
EOS RED
Cabal Mobile
The English version of Cabal Mobile is coming to the Philippines and Vietnam through the game publisher, PlayPark. Asiasoft and ESTgames signed the publishing agreement last March 19, 2021. The franchise is known for its action-packed gameplay, stunning graphics, and robust PVP engagement. Players can choose from eight available classes including the Warrior, Blader, Wizard, Force Shielder, Force Archer, Force Blader, Gladiator, and Force Gunner. Despite no official release date, the game's preparation is going smoothly and is expected to launch later this year.
---
Diablo Immortal
Diablo Immortal is an isometric hack and slash dungeon crawler and is an official entry in Blizzard's Diablo franchise having it set between the events of Diablo 2 and 3. The limited Alpha tests have proven the game to be a huge hit despite its controversial announcement. There will be multiple classes to choose from including the barbarian, wizard, monk, crusader, necromancer, and demon hunter. Blizzard has officially confirmed that the game will release later this year but no mention of an official date just yet. Players can pre-register now via the Google Play Store while iOS will open at a later date.
---
Ragnarok X: Next Generation
Ragnarok X Next Generation another mobile RPG title based on the RO franchise that will be handled by Nuverse, the game development, and publishing unit of TikTok owner, ByteDance. Just like its other countless iterations, is another MMORPG based on nordic mythology. The game will be in full 3D and will feature all the RO tropes from the familiar areas, the card system, and its various classes with some new features not present in the previous RO titles. Ragnarok X Next Generation is set to officially launch on June 18 in Southeast Asia. You can pre-register now via the Google Play Store or the iOS App Store.
---
PUBG: New State
PUBG: New State is a brand new PUBG mobile game. Using diverse weapons and tactics, 100 players will face off in the futuristic map of Troi in the year 2051. Players must find weapons, vehicles, and consumables to gain the upper hand. Only the strongest will emerge as the Lone Survivor. There are tons of new mechanics in New State like tactical drones, deployable combat shields, new load-outs, new scopes, attachments, and new vehicles. New State is set to launch sometime in 2021. Android users can already pre-register via the Google Play Store while iOS users will have to wait on a later date.
---
Punishing Grey Raven
Punishing Grey Raven has been hinted to launch their English version later this year since most of their English social media accounts suddenly went live. The game is an anime-style action RPG for mobile set in the near future where the human race embarks on a campaign to retake the monster-plagued Earth. The game features action-packed mechanics like bullet time, limit breaks, elemental affinities, and a combo system. Punishing Grey Raven is expected to announce their English Trailer version soon with an expected game launch later this year.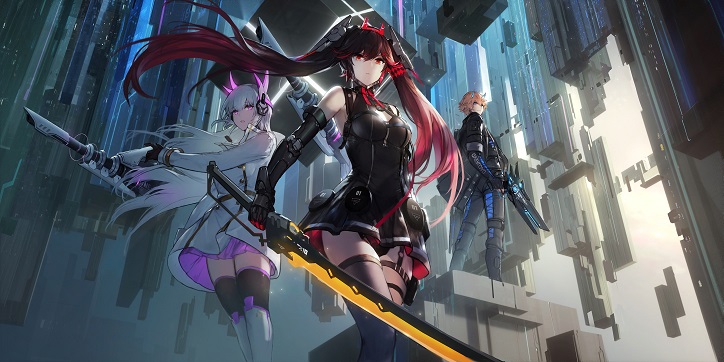 ---
Ragnarok Battle Academy
Ragnarok Battle Academy is Gravity's entry into the battle royale genre. The game is set in a school where up-and-coming adventurers in the world of Midgard do their survival training before setting forth into their eventual grand journey. You'll be pitted against other players on a shrinking field, pick up items, and eliminate opposing players by using your skills and tactical know-how. Your goal is to be the last person or team standing. You can change into traditional RO classes and gain their talents to further bolster your arsenal and achieve victory. ROBA has been keeping things quiet lately but hopefully, it's still set to launch later this year.
---
Final Fantasy VII: The First Soldier
Final Fantasy VII: The First Soldier is set 30 years before the events of Final Fantasy 7 where the Shinra Corporation has initiated the SOLDIER Program, a massive battle royale style exercise to see which top candidates can be integrated into their army. The game will be a third-person shooter game mixed with Final Fantasy elements. You can cast spells, use different melee combat styles, call forth summons to aid you in battle, and even ride Chocobos.

Final Fantasy: The First Soldier will be available worldwide for Android and iOS in 2021. You can pre-register now for the limited Closed Beta test via the Google Play Store and their official website.
---
Marvel Future Revolution
Considered to be the sequel to Marvel Future Fight, Future Revolution will be a mobile MMORPG featuring your favorite Marvel superheroes, supervillains, and their multiverse counterparts. The game actually revolves around this theme where the multiverse is under threat and players will choose to become their favorite Marvel superhero or supervillain and try to save their respective worlds and more. You can visit their official website for more information.

Marvel Future Revolution is included in the list of mobile games launching this year in Netmarble's Q1 annual report so we suspect it will be scheduled for launch around Q3 or Q4 2021.
---
Pokémon UNITE
Pokémon Unite is a real-time team-based strategy MOBA for mobile developed by Tencent's Timi Studios, the same studio behind Call of Duty: Mobile. Players will form a team of five to battle against each other in MOBA fashion albeit there's a bunch of differences to your traditional MOBA setup. You'll be leveling up and evolving throughout a match all the while trying to outscore the opposing team and defeating the enemy Pokemons. There are a bunch of features as well including character customization, a battle pass, Pokemon costumes, and many more. The game had a limited alpha test earlier this year. We were able to play it and it was awesome. Expect Pokemon Unite to launch later this year.
---
NieR Re[in]carnation
NieR Re[in]carnation is an upcoming role-playing video game based on the highly popular Nier series which is also a spin-off game of Drakengard by Yoko Taro. Set in a realm called the Cage, players will take on the role of a girl dubbed as "The Girl in White" who is guided by a mysterious ghost-like being only known to the player as Mama. The gameplay revolves around unlocking the memories of the past all the while avoiding enemies that are after you. Nier Reincarnation has a gacha system where you can acquire new characters to form your 3-man party. Combat is automated while skills can be used by tapping buttons.

Square Enix has recently announced that the game's translation to the English version is already finished and shortly after the pre-registration pages for the game went live. You can sign up now via the Google Play Store and iOS App Store.
---
ODIN: Valhalla Rising
ODIN: Valhalla Rising" is a cross-platform MMORPG for mobile and PC developed by Lionheart Studios using Unreal Engine 4. The game is based on Norse mythology depicting the long war between humans, demons, and gods. The game will push mobile boundaries with its Triple-A graphics and gameplay. Players can enjoy a massive seamless open world where they can travel through multiple realms including Midgard, Jotunheim, Niflheim, and Alfheim. You can journey on foot, on horses, and even take flight. There will be multiple classes available, the first batch include the warrior, priest, rogue, and sorceress. More classes will be added in the future.

ODIN: Valhalla Rising has been compared to Black Desert Online with the hype for the game equally so with its Korean pre-registration blowing past 1 million sign-ups in its first day alone. Odin: Valhalla Rising is set to launch in South Korea later this year.
---
Apex Legends Mobile
Apex Legends Mobile is a futuristic battle royale game set in the Titanfall universe. The mobile adaptation will be a stand-alone title separate from the original PC version and has been built from the ground up. Individuals from all walks of life enter a 3-man team tournament to win resources to survive a dystopian world. Players can master different characters, each with their own unique set of skills ranging from requesting a care package for their team to reigning down bombardments against their opponents. Respawn Entertainment has already released the Beta in certain countries so it's not long now before the game officially launches to other regions. Android users can pre-register now in the Google Play Store.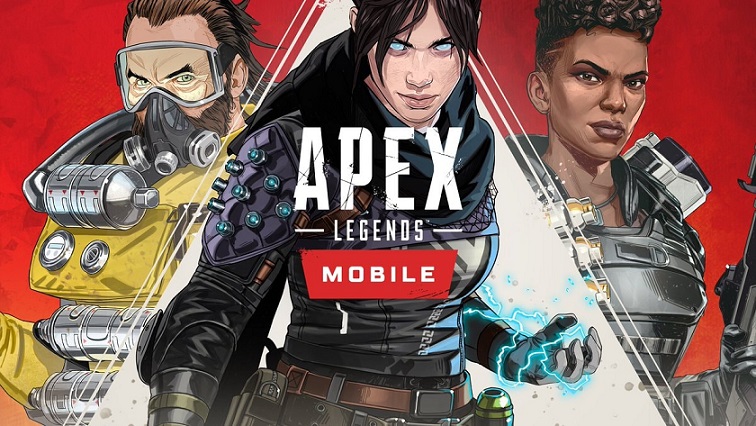 ---
Ni No Kuni: Cross Worlds
Ni No Kuni: Cross Worlds by Netmarble is an upcoming massively multiplayer online mobile game with breathtaking anime-inspired aesthetics and landscapes made with Unreal Engine 4. Players will assume the role of one of many beta testers for a virtual reality game, exploring different interconnected worlds. Little do you know, the world that you have been running around is real. There will be PvE and PvE modes with 5 classes to choose from which includes swordsman, rogue, witch, engineer, and destroyer. The game is scheduled to launch later this year but so far Ni No Kuni mobile is only confirmed for Japan, South Korea, and Taiwan. No word on when it will be available for the global market yet.
---
Garena Undawn
Garena Undawn is an immersive open-world survival shooter game scheduled to be launched later this year for Southeast Asia. The game will feature visceral combat, a huge open world, and a Triple-A gameplay experience for both mobile and PC. Undawn will thrust players into a post-apocalyptic world overrun by zombies. It will combine both Player vs Player (PvP) and Player vs Environment (PvE) gameplay and will have players fend off the dual threats of zombies and other humans as they fight to survive in this hellscape. Built using Unreal Engine 4 and developed by Tencent Games' LightSpeed and Quantum Studios, the game offers a broad range of play styles including free exploration, survival crafting, and team or solo survival. Garena Undawn is slated to launch later this year.
---
The Witcher Monster Slayer
Based on the world of The Witcher, Monster Slayer is a location-based Augmented Reality mobile game where the premises is set long before Geralt of Rivia's timeline. Witchers were still plenty in the world and that is what your role will be in the game, one of the monster-slaying Witchers. The battle system will see you train your character, brew potions, craft bombs, and use the right weapon for the right type of monster. Since this is a location-based AR game, you will have to roam around in the real world and find those monsters to slay. The developers, Spokko has already launched the pre-registration phase for the game but only Android users can sign up for the early access soft launch happening later this year.
---
Seven Knights Revolution
Set in an alternate world, the Seven knights heroes who once saved the world from evil have disappeared. Because of this, evil has once again risen. It's up to you, the player to lead the chivalric order against this new enemy in a world that needs a new hero to rise up. There's a bunch of weapons to master in the game that you can freely swap any time, huge amounts of cards to collect that will not only give you buffs but will also let you transform into one of the Knights and use their skills in battle. Seven Knights Revolution is included in the list of mobile games launching this year in Netmarble's Q1 annual report so we suspect it will be scheduled for launch around Q3 or Q4 2021.
---
Blade and Soul 2
Blade and Soul 2 is an upcoming cross-platform MMORPG for PC and mobile. It's touted as a direct sequel to the original Blade and Soul. The action-packed combat system makes its return with a better fighting experience thanks to a new feature where there's more freedom of movement for the player. Additionally, enemies will now have adaptive mannerisms in combat where they will change their pattern of movement according to the player's actions in combat which gives the whole experience more tension. Blade and Soul 2 is scheduled to launch in South Korea this year. The pre-registration and early character creation event has been live for quite some time now but it's only available for Korean residents.
---
Summoners War Chronicles
Summoner's War Chronicles is a brand new spin-off MMORPG for mobile based on Com2uS' popular Summoners War IP. The game is touted as a sequel to the events of the original Summoner's War: Sky Arena. Players can battle each other in PvP, Arena World, or Arena 2v2. Guild Battles and the Ascension Tribunal will regularly offer new challenges for those thirsty for it. Players can also level up their character by fishing, mining, or just lounging in a spa! The game is scheduled for a Closed Beta Test this year while an official launch is targeted around the 4th quarter of 2021.
---
Moonlight Sculptor
Moonlight Sculptor is a brand new mobile MMORPG based on the popular Korean Manhwa. Developed by the same people behind the ultimate fantasy sandbox MMORPG, ArcheAge, experience the immersive light novel of The Legendary Moonlight Sculptor come to life. In the game, players can relive the story based on the famous novel "The Legendary Moonlight Sculptor" and will offer a bunch of features including weekly tournaments, a rogue-like dungeon that keeps changing every entry, a housing system where you can upgrade and decorate your own home in-game, pet and mercenary system, sculpture crafting, and a sleep mode where you can still farm while offline. Publisher Kakao Games has opened its pre-registration period via the Google Play Store.
---
Kimetsu No Yaiba: Keppu Kengeki Royale
Kimetsu no Yaiba: Keppu Kengeki Royale is a survival action mobile game with an asymmetrical view mixed with a team-based battle royale featuring all the characters from the series Kimetsu No Yaiba (Demon Slayer). Not much info has been revealed about the gameplay but it seems that it will have two main modes: one is the solo campaign and the second one is the aforementioned battle-royale where two teams consisting of two camps (demons and demon slayers) will duke it out and outdo one another just like in the manga/anime. The game is scheduled to be released in Japan later this year.
---
Devil May Cry: Peak of Combat
Devil May Cry: Peak of Combat or just DMC Mobile will be based on PlayStation 2's Devil May Cry 3: Dante's Awakening. It is officially licensed by Capcom and will be a stand-alone spin-off title. Players will be able to play either Dante or Vergil based on the previously released images. We may also see more characters from the DMC universe like Lady and Trish. As for game modes, there will be a team battle mode and real-time, one on one PvP mode. DMC Mobile has already finished a limited CBT phase in China and will be scheduled to launch later this year. No word on global release.
---
Tower Of Fantasy (CN)
Tower of Fantasy is an open-world mobile game developed by indie studio Hotta. Crafted with Unreal Engine 4, the game combines multiple motion capture techniques, a free open world exploration, interactive puzzles, intense combat mechanics, and a sci-fi-inspired art style. Tower of Fantasy's gameplay will be similar to Genshin's with the world exploring. You can run, climb, swim to places, discover different secrets, different job classes to mix and match, as well as an engaging story to find a solution to the tower's dangers and problems. There have been multiple limited alpha testing that has already been conducted for the game. Studio Hotta is expected to launch the game in China sometime later this year.
---
Ragnarok Project S
Project S (tentative name) will be a brand new mobile MMORPG that according to gravity, will succeed the now-defunct game, Ragnarok: Valkyrie Uprising. The game will be modernized, using 3D graphics with the aesthetics closely resembling Ragnarok: Eternal Love. Gameplay mechanics will feature grand PVP events and cinematic scenes. Project S is scheduled to run a Closed Beta Test during the second half of 2021.
---
Sword Art Online Black Swordsman: Ace (CN)
Officially licensed by Bandai Namco Shanghai, SAO Black Swordsman Ace will follow the story of Kirito and Asuna during the series' Aincrad arc. Publisher Bilibli has stated that they have been optimizing the game since its last beta test back in January. A brand new slew of new events, weapons, and new gameplay features will become available when the game is fully released. Players will set forth to challenge the perfectly recreated 100 floors of the floating city while revisiting the events that transpired in the anime/novel. SAO Black Swordsman Ace is scheduled to launch in China in June 2021.
---
My Hero Academia: The Strongest Hero
The game will put you in the shoes of your favorite characters from the anime/manga series and will see you experience the city of Musutafu, home to U.A. High School with its many heroes and students. You can take a stroll through the streets, greet its citizens, and fight villains threatening the safety of the world. Collect your favorite characters from MHA and create a squad to take on patrol. You'll be able to take control of the likes of All Might, Bakugo, Todoroki, and many others in high octane combat through a myriad of stages. Accept missions from pro heroes ranging from protecting people, arresting criminals, to rescuing cats while aiming to become the number 1 hero in the world. My Hero Academia: The Strongest Hero is set to launch in spring 2021 for western countries.
---
EOS Red
Based on the popular PC title EOS Online, EOS RED is a mobile MMORPG that will be set 50 years later after the events of its predecessor. The game will not only continue the story of EOS but will also recreate the authentic characteristics of the original MMORPG with the unique PK system and free economy system. BluePotion Games, the developer of EOS Red has already initiated its pre-register event in Thailand, Indonesia, Singapore, the Philippines, and Malaysia. Android and iOS users can up now by following this link.