The MMO market has seen crazy levels of growth this past few years, and just keeps growing and growing. In fact, over a hundred new releases are expected to enter the app stores next year. We know this is a lot to go through, so we made a list of the best upcoming MMORPGs that you should be excitedly waiting for. Many of these games are in either closed or open testing stages, already have KR, TW or CN version, while others are still in development. This list also contains some titles that should have been released but were delayed for some reason or another. So, without further ado, here are the 10 Most Anticipated MMORPG Mobile Games 2018 and beyond.
10 Upcoming MMOs of 2018 & 2019
Bless Mobile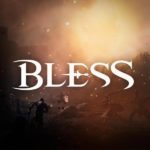 Bless Online is an MMORPG mobile game created by Neowiz and developed by ThinkFun, a subsidiary studio under Joycity. This is being developed as "The game with completely different game characteristics from the original." Expect major differences in terms of combat and content! There's an agreement before that the game will launch in China and they're planning to have a beta test on the 4th quarter of 2018. On the other hand, Korea's launch will have an adjustment from the second half of 2018 to the first half of 2019. Other regions will follow up, too. As of now, there's no exact date yet on its SEA/Global release.