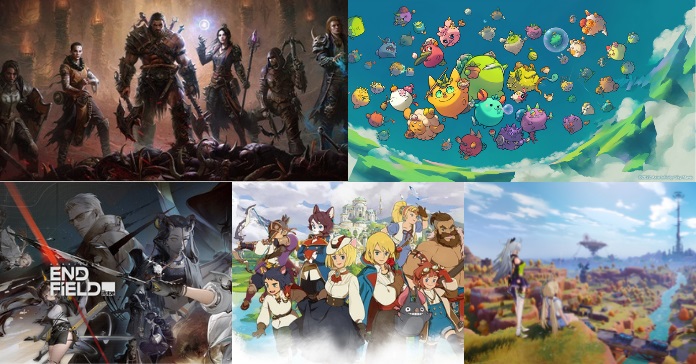 2022 is a promising year for mobile gamers as more and more triple-A games are becoming a staple for touch screen devices. Smartphones are no replacement for PC games but in recent years, they are being recognized as a true gaming platform even by big companies like Blizzard and Ubisoft to name a few. Here are the top mobile games that are highly anticipated for 2022.
Axie Infinity: Origin (Free-To-Play)
Arguably the most popular blockchain game right now, "Axie Infinity" has grown to ridiculous proportions thanks to its easy to learn game mechanics, adorable collectible creatures called "Axies," and of course, Play To Earn features. With the launch of "Axie Infinity: Origin" (version 3.0), the game has introduced brand new aesthetics and art design, a completely overhauled game mechanic, and a Free To Play feature where everyone can try it out before even committing to buy actual NFTs first. "Axie Infinity: Origin" is currently in Alpha testing phase for PC and will be available for download soon for Android and iOS devices. You can also check our "Beginner's Guide For New Players" to learn more about "Axie Infinity: Origins."
Diablo Immortal

"Diablo Immortal" overcame a lot of hurdles when it was announced. Blizzard had to deal with a lot of backlash when it was first revealed due to fans falsely anticipating a "Diablo IV" announcement instead. But since then, the game has released a number of limited Closed Beta tests that received highly praised feedback from fans and a lot of silenced critics as added bonus. Finally, on June 2, the game will officially launch for Android, iOS and PC complete with controller support, and keyboard and mouse support. The game will also be cross-platform meaning you can continue your game progress through mobile and PC. You can pre-register now through their official website.
Ni No Kuni: Cross Worlds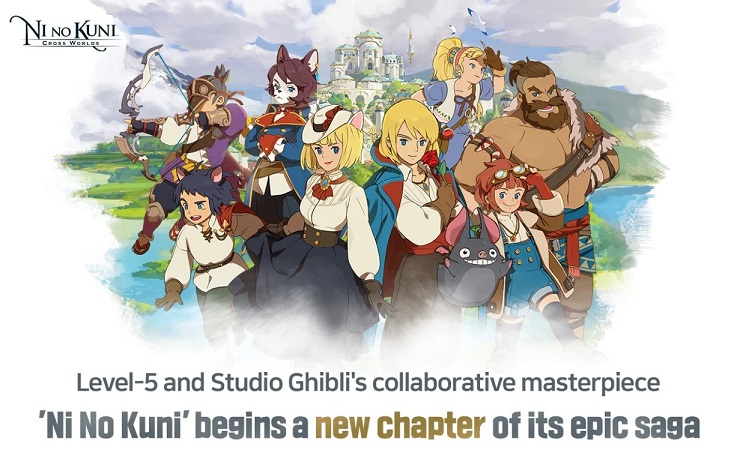 Studio Ghibli fans would want to take a look at this one. "Ni No Kuni: Cross Worlds" by Netmarble is the latest addition to the long running "Ni No Kuni" RPG franchise. The game will be an open world MMORPG where players take the role of a game beta tester only to find out that the worlds you are traveling on may not be virtual worlds at all. Players can expect beautiful aesthetics and visuals thanks to the involvement of Studio Ghibli, known for their animated masterpieces like "Spirited Away" and "My Neighbor, Totoro." "Cross Worlds" will offer 5 classes to choose from and with various game features to enjoy and discover. The game will also have NFT in the future but not much info about it has been revealed just yet. "Ni No Kuni: Cross Worlds" is set to launch for Android, and iOS later this year. 
Valorant Mobile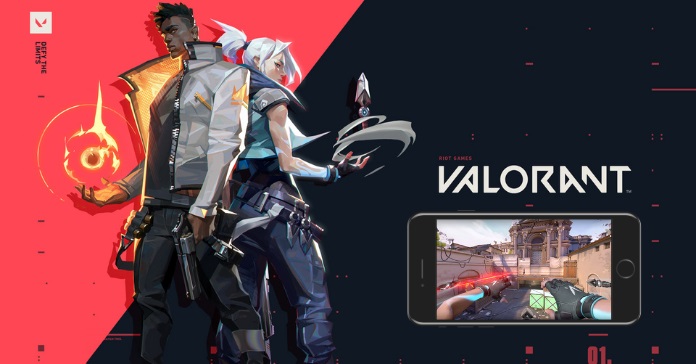 Riot Games, the developers of the popular MOBA, "League Of Legends," has revealed that they are developing a mobile version of their highly popular First-Person Shooter "Valorant." The game will be an almost full direct port of the PC version with the HUD and controls modified for touch screens. A number of leaked images and gameplay has already been making its rounds around the web since it's currently being tested in China, and from what we've seen, it's looking really good. A carbon copy of the game is already out for mobile, undoubtedly trying to cash in before "Valorant Mobile" comes out. There's no official announcement as to when the game will be available for the global market but a limited beta test is expected to come out by 2022.
Torchlight Infinite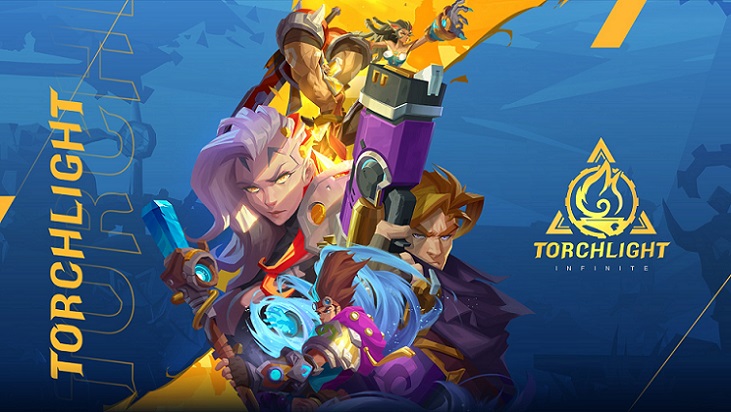 Currently in a limited Closed Beta Test, "Torchlight Infinite" is the newest addition to the long running isometric dungeon crawling franchise. The game is like a spiritual successor to "Torchlight 2" with a number of unique features like chaining skills, talent trees where you can build your characters the way you want, and many more. There are elements of roguelike to it as well with dungeons and instances constantly changing. Of course, the unique steampunk technological aesthetics is making a comeback in this game as well. Finally, the game is touted as a game that has no Pay To Win aspects with the premium items only being non essential stuff like character skins, and so on. "Torchlight Infinite" is expected to launch some time in 2022.
Tower Of Fantasy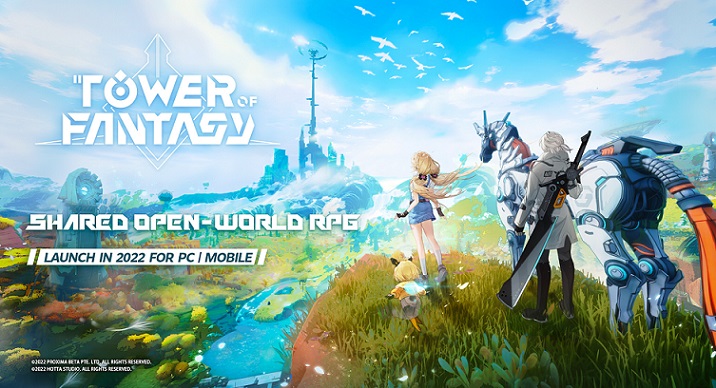 "Tower Of Fantasy" is one of the most ambitious RPGs in recent years next to Genshin Impact. People have touted this as a "Genshin Rival" at first but as more gameplay has been revealed, it's more like a "Genshin Alternative." The game is set in a post-apocalyptic world of Aida where players can explore a huge open world full of danger and mystery. The game's narrative mainly revolves around a power source called Omnium and the conflict that ensued because of it. Players can fully customize their characters with a variety of different weapons and play styles. You can also collect "characters" where you can use their powers and movesets. "Tower Of Fantasy" is set to launch some time in 2022 for PC and mobile devices with cross-platform support. More information can be found through their official website.
N – Innocence
Everybody's favorite Japanese mobile game developer and publisher is back with a brand new game titled "N-Innocence." The game is a 3D side-scrolling action RPG where players can create a team consisting of 4 characters. You can perform chain combos, combine various skills of characters, switch between them any time, and use strategic planning to defeat various enemies. "N-Innocence" blends various mythologies including Greek, Scandinavian and Japanese legends resulting in tons of unique characters each with their own background story. The game is currently available in Japan, but since this is an Asobimo game, a global version is already certain some time in the future.
Arknights Endfield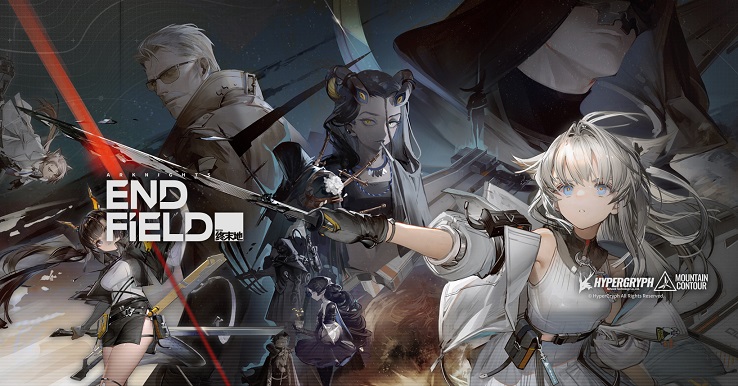 Touted as a sequel to Hypergryph's hit tower defense game, "Arknights Endfield " made a complete 180 and is now an open world action RPG. The game will be set in the same Universe as the first installment but in a completely different "world" called "Talos-II." Players will take control of unique characters called "Endministrators" employed by and in charge of maintaining Engineering Center. The game will have mission-based quests that will see your characters explore different areas. You can run, jump, climb, and interact with various elements within the world just like "Genshin Impact." The real time combat will be one of the game's selling points, a far cry from the first game's tower defense game mechanics. "Arknights Endfield" is set to launch for Android, iOS, and PC. Finally, the amazing digital arts will also make a comeback in "Endfield," so players who enjoy a good game as well as fantastic visual art will want to check this out. No specific release date has been revealed just yet since the game is still in development. You can learn more about "Arknights Endfield" through their official website.