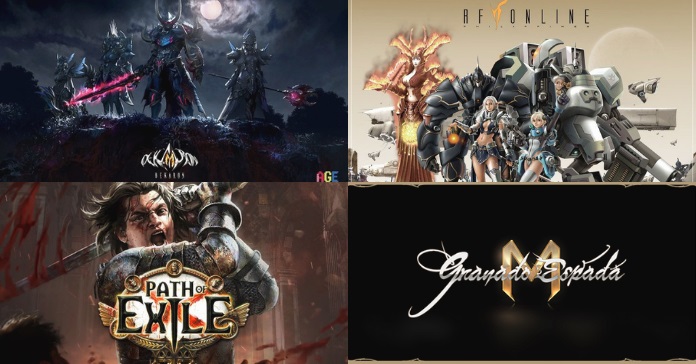 The mobile gaming scene is booming. Love or hate the platform, there are just no denying mobile games are very lucrative. It also fits most people's lifestyles right now where everyone is always on the move. It's no surprise that more and more mobile games are being developed right now and some of them caught the attention of avid gamers. Let's take a look at the most anticipated mobile games currently in development.
Rising Force Mobile (RF Mobile)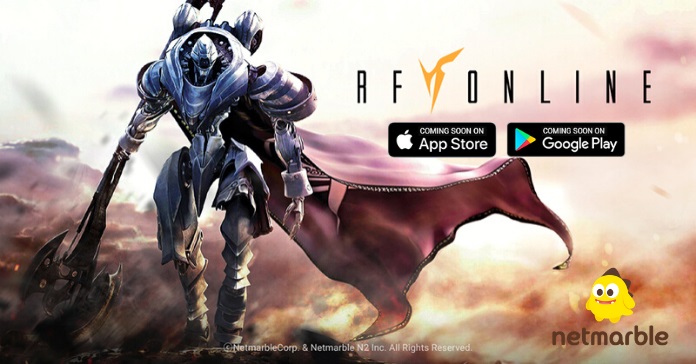 The last week of September was a huge event for classic MMO fans as Netmarble has acquired CCR, the now defunct gaming developers who owns the rights to the classic sci-fi MMORPG, Rising Force Online, or more commonly known RF Online. With this acquisition, Netmarble plans to create a mobile version of RF with the help of their own gaming studio, N2. The game is set on the planet Novus where 3 races, the accretia, cora, and bellato are waging war against each other to claim the bountiful resource the planet has to offer. A mobile version of RF has been long requested and now it's finally slated for development. It will take some time tho, so fans of the game will have to wait for a while. Luckily it's aimed for the global audience so an English version might not be as far as we think it will be.
---
Dekaron Mobile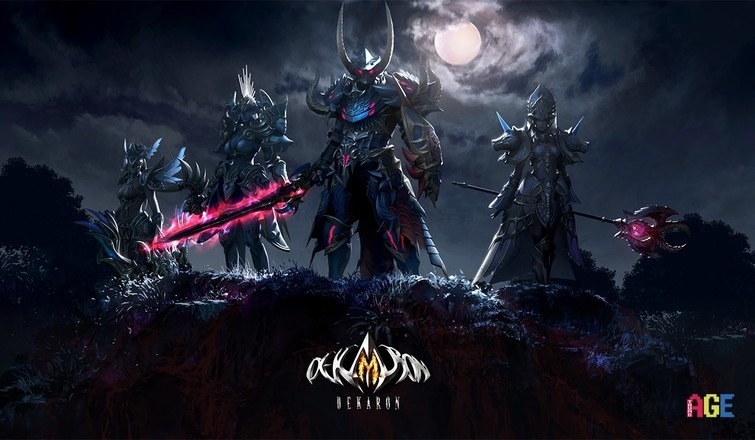 Aimed for a mature audience, Dekaron was a hit during its heyday. Now Thumbage and Ubifun are making a mobile version with the same amount of violence and gore the original PC MMO had. Enemy bodies would literally blow apart and limbs go flying everywhere. And blood. Lots of blood. Dekaron leans more towards PVP gameplay since it is aimed for mature gamers, but it doesn't cheap out on the PVE side of things as well, offering a lot of stuff to do with your friends such as dungeon sieges, guild wars, and boss hunts. The last update we got was the reveal of the 4 starting classes a few months ago. The game is currently in development.
---
Granado Espada M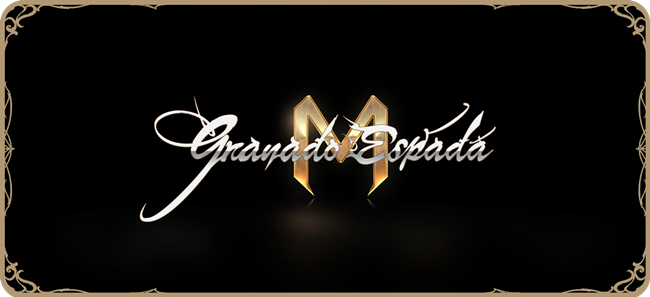 Granado Espada is an award-winning MMORPG that had so many unique features no other MMO had during those times. Where other titles focused on fantasy lands, Granado was grounded in a somewhat realistic setting set in 17th century Europe. It was also the first multi-character controlled (MCC) MMORPG game ever where you can create and control 3 characters at the same time instead of one. Granado Espada M by Hanbisoft seems to be vague with their current development with minor updates popping up from time to time like the official title reveal a few months back which is honestly not a lot. At least we know they are still working on it.
---
Path of Exile Mobile
Grinding Gear Games recently announced that a mobile version for Path of Exile is currently in development. The game is an isometric dungeon crawler very much like Blizzard's Diablo franchise. PoE offers a dark and gritty atmosphere with the unforgiving wilderness that players need to survive in. Grinding Gear themselves said that Path of Exile's Atlas Map system is actually perfect for bite-sized action gameplay which basically translates to "it's perfect for mobile". They also boasted that the game will be a complete Path of Exile experience with no pay-to-win elements. Currently, they're working on an experimental version of Path of Exile for mobile devices but there's no schedule yet for any alpha or beta test.
---
Tree of Savior Mobile
Touted as the successor of Ragnarok Online, Tree of Savior, just like its inspiration, is currently developing a remake of the game that will be coming out for mobile. TOS became popular not just because of its Ragnarok-ish gameplay, but with the world, it presented to the players as well. It was gorgeous and beautiful, like a piece of pastel artwork reminiscent of PS1 and PS2 game worlds. The game will carry the core gameplay of the original TOS, and will hopefully have its other features as well like team battle league, gemstone feud, guild wars, and territory wars. Additionally, the game will also have a fluid and simple UI that will accommodate touch screen controls. The plethora of classes will be included, of course. No date release is announced just yet.
---
Apex Legends Mobile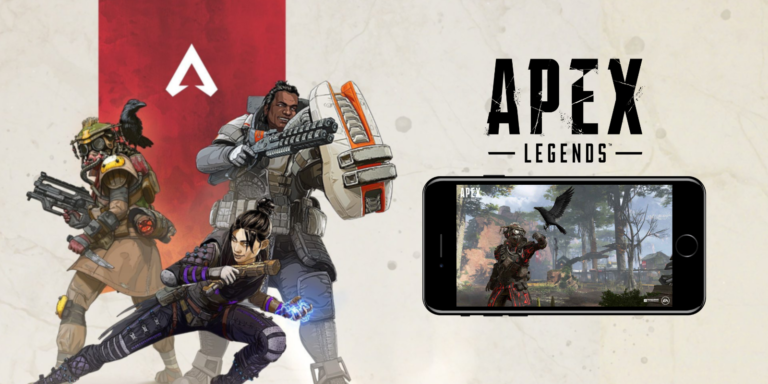 Barely a few months out, Apex Legends almost immediately announced a mobile version of the smash hit battle royale will be in development. Just like PUBG, Apex Legends is a shooter themed battle royale set in the future where individuals from all walks of life enter the last man standing game to win fame and resources. What's unique about Apex is that you can master different characters, each with their own unique set of skills from requesting a care package to calling down air support. Respawn Entertainment, the company behind Apex said the mobile version is aimed for a 2020 release but they have since released any new updates about the game whether they are still working on it or not. And with the current COVID-19 pandemic happening around the world, development of the game may be delayed even further.
---
Ragnarok Project S
Yet another new MMORPG under the RO franchise, Project S is touted to be a new IP but it's really not. The game is actually a remake of a now-defunct RO game called RO: Valkyrie Uprising which was launched for mobile a few years back. It has been relaunched a number of times only to fail and close every time. Now Gravity is banking for another attempt but this time, the new remake will all be in 3D which sounds great on paper but in reality, they're just pulling assets from multiple RO games particularly from Eternal Love, and use them in Project S. But who knows, it might work and be popular enough to stay alive this time. There's no development update on project S since its announcement so we'll just have to wait.
---
Dauntless Mobile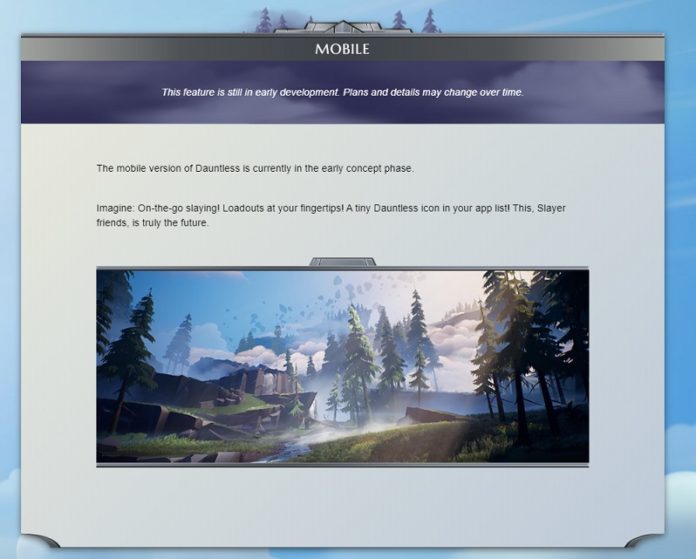 Dauntless Mobile is like the Fortnite version of Monster Hunter but in a good way. Rather than going solo, Dauntless encourages team gameplay up to 4 players in a party. Players will take on the role of hunters that, well, hunt monsters. Just like Monster Hunter, you'll track down your intended monster target, take it down, and finally gather its remains to either sell or make better gear. Dauntless Mobile is currently in the early concept phase, but sadly, the latest update on the game seems to put the game in the back seat. Phoenix Labs stated that they are focusing all their efforts on making Dauntless the best it can be. This means they are now deprioritizing the development of the mobile version and will focus instead on refining the core Dauntless experience on platforms where Dauntless already exists. Is Dauntless Mobile dead then? No, not really. But deprioritizing it means we'll have to wait a lot longer before they focus on it and start development.
---
Pokemon Unite
Everyone expected this to happen sooner or later. And it was sooner. The Pokémon franchise is perfect for the MOBA scene with tons of Pokémon characters to integrate into the 3 lane map. The Pokémon Company released a gameplay trailer and short demo footage of the game a few months back and it was actually pretty good. It's not your traditional MOBA mechanics tho. Players will choose their Pokémon and attempt to score points by doing a series of tasks during a match. Pokémon do evolve on the battlefield which has a nice unique element to it, while the control layout feels very similar to mobile legends. There's no official release date for Pokémon Unite but we may see it open its services sooner than expected.
---
Seven Knights Revolution
A continuation of Netmarble's Revolution games lineup. Not to be confused with Seven Knights 2, 7K Revolution is a new spinoff mobile game. Set in an alternate world, the 7 knights, heroes who once saved the world from evil have disappeared. Because of this, evil has once again risen. It's up to you, the player to lead the chivalric order against this new enemy in a world that needs a new hero to rise up. There's a bunch of weapons to master in the game which you can freely swap any time, huge amounts of cards to collect that will not only give you buffs but will also let you transform into one of the Knights and use their skills in battle. Unlike Seven Knights 2, SK Revolution will inherit the original game's anime-ish aesthetics. A short demo back in G-Star 2019 featured the game's boss raid and dungeon runs. Seven Knights Revolution is still in development.
---
Marvel Future Revolution
Another continuation of Netmarble's Revolution games lineup and somewhat of a sequel to Future Fight but this time, it is an open-world game, the first in Marvel. Players will take control of different alternate versions of their favorite Marvel superheroes. The multiverse is set to be a core element of the game with a heavy emphasis on exploration of the new "Primary Earth". So far Doctor Strange, Captain America, and Spiderman are confirmed to be playable characters. The game is still in early development and so far the trailer has been our only update about the game.
---
Fall Guys Mobile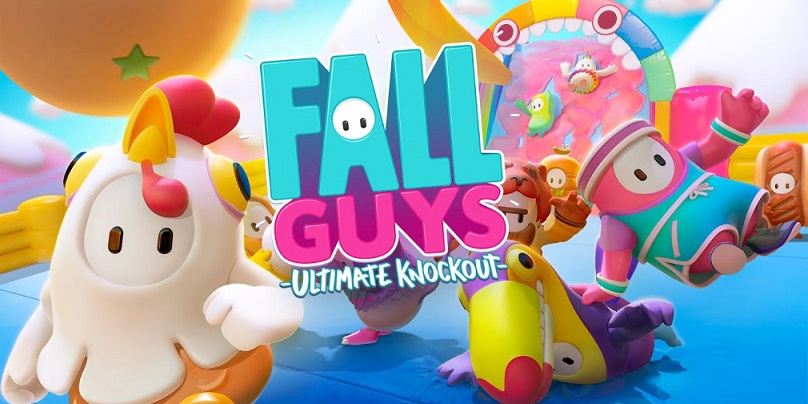 This is one of those surprise hit games. Fall Guys is basically an obstacle battle royale directly inspired by Takeshi's Castle (90's kids would know), and Total Wipeout. Developed by Mediatonic and published by Devolver, the game pits 60 players to compete in matches with battle royale-style gameplay. Players represented as jellybean-like figures, move around a three-dimensional playing field, with additional moves such as jumping, grabbing, or diving to assist gameplay. The aim is to qualify for subsequent rounds by successfully completing each of the randomly selected mini-games. Thanks to social media and prominent Youtube and Twitch streamers, the game became a massive hit, so much so that a mobile version was announced to be in development just a few months of its release. But sadly the mobile version will be exclusive for China with Bilibili gaining publishing rights. With its massive popularity tho, it will definitely go global. The only question is when.
---
Ni no Kuni: Cross Worlds
Ni No Kuni: Cross Worlds by Netmarble is an upcoming massively multiplayer online mobile game with breathtaking anime-inspired aesthetics and landscapes made with Unreal Engine 4. The main plot of the game supposedly revolves around a virtual reality game. Players will assume the role of one of many beta testers testing it out by exploring different interconnected worlds. Little do you know, the worlds that you have been running around is real. There will be PvE and PvE modes with 5 classes to choose from which includes swordsman, rogue, witch, engineer, and destroyer. Combat will be a real-time hack and slash just like Genshin. The game is scheduled later this year but so far Ni No Kuni mobile is only confirmed for Japan. No word on when it will be available for the global market.
---
The Witcher: Monster Slayer
CD Projekt's own version of Pokémon GO but instead of capturing monsters, you slay them. The game is set long before Geralt of Rivia's timeline when Witchers were still plenty in the world. Just like Pokémon GO, it will be an augmented reality and location-based. Players will take on the role of a monster-slaying Witcher. The battle system will see you train your character, brew potions, craft bombs, and use the right weapon for the right type of monster. Killing monsters will earn you rewards and trophies. The developers, Spokko has yet to reveal the release date.
---
Summoner's War: Chronicles
Based on Com2uS's highly successful Summoner's War IP. The game will be a mobile MMORPG with real-time combat. Players can select up to three distinctive characters and enter battles with up to three summoned monsters per character. Characters can share summoned monsters and resources, allowing players to make strategic choices for diversified gameplay. The gameplay images also feature multiple players attacking the boss monster by using their summoned monsters in the raid field. There's no specific date for SW: Chronicle's release right now but it was supposed to have a local launch this year. But due to the current COVID-19 pandemic, the game might have been delayed.
Remember that this list is just the titles that were deemed most anticipated according to the gaming community. It's barely the tip of the iceberg since there are tons of other games being developed all the time. Some may even surprise us later on. What's your most anticipated game that's being developed right now? Let us know! And don't forget to follow Enduins for more gaming news and information!