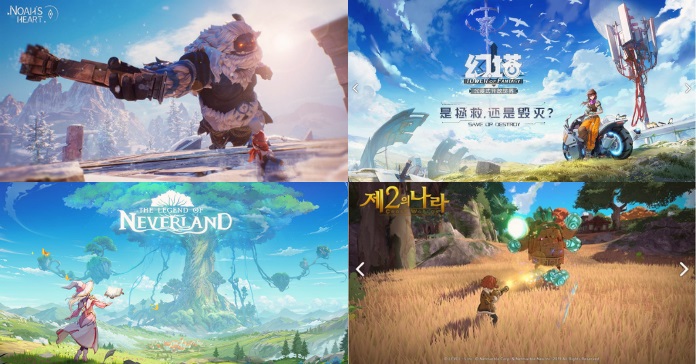 The Genshin Impact effect. The game is EVERYWHERE. From social media news feeds to Youtube content creators, all you see is Genshin Impact, and for a relatable reason too. It has breathtaking graphics, a living and breathing open-world, superb voice acting, and some highly engaging story and game mechanics. But here's the thing; Genshin is only the first of many open-world games coming to mobile with the same level of caliber. For whatever reason you're not into MiHoYo's breakout game right now, here are upcoming mobile game titles with similar features to Genshin Impact that will get you excited for their launch.
Tower Of Fantasy
Tower of Fantasy is an ambitious open-world mobile game developed by indie studio Hotta. Crafted with Unreal Engine 4, the game is touted as an immersive that combines multiple motion capture techniques, the freedom to fully explore the world, interactive puzzles, intense combat mechanics, and sci-fi inspired art style. The plot takes you to a world where humanity has discovered a new source of energy and built a huge tower to serve as its container. The problem is that this energy has some serious radioactive side effects to humans that mutates them into monsters if you're caught in the waves. Tower of Fantasy's gameplay will be similar to Genshin's with the world exploring. You can run, climb, swim to places, discover different secrets, different job classes to mix and match, as well as an engaging story to find a solution to the tower's dangers and problems. There is no exact date for Tower of Fantasy but it's expected to launch in China first with Perfect World as the publisher.
---
Legends of Neverland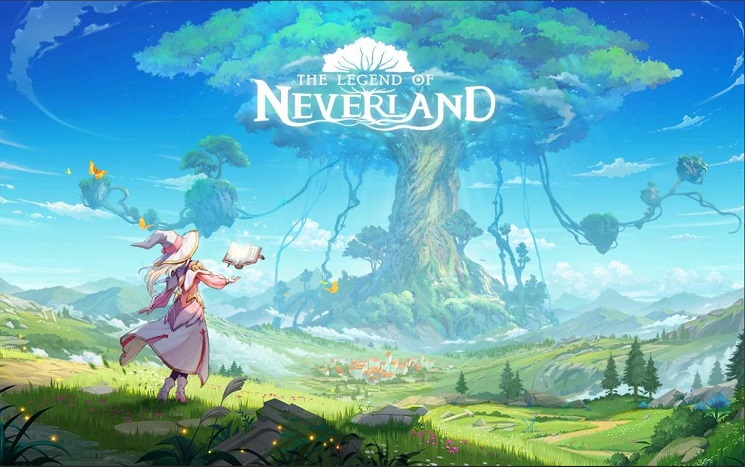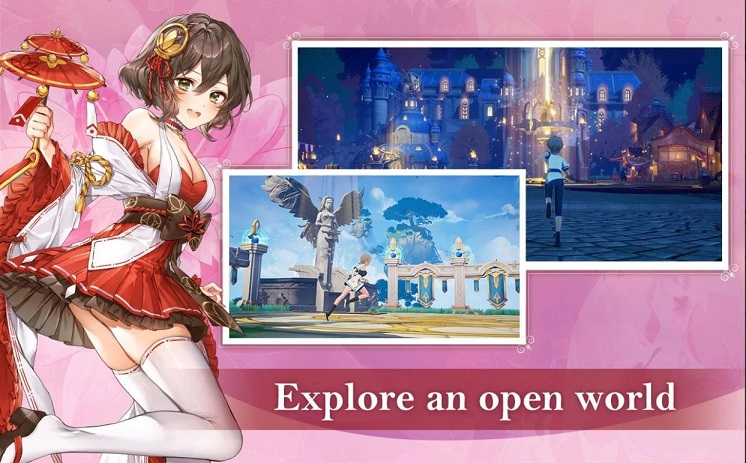 Legends of Neverland by Siamgame is an anime-style mobile MMORPG set in the world of Cabala, once called a paradise but is now overrun by evil entities seeking destruction and chaos. And oddly enough, the plot involves a girl coming out of a flower which then becomes your companion of sorts in the game. There are multiple classes to choose from including Swordsman, Ranger, Scholar, and Craftsman. You can switch through these classes anytime and anywhere with each one of them having a decent skill tree, complex enough for platers to make their unique builds. There are also life skills to master when you're tired from all the monster hunting you've been doing all day. Learn to fish, catch insects, mine for precious resources, or cook delicious meals. The game even has an offline mode where you will still generate a source of income even when you have closed the game.
---
Sword Art Online Black Swordsman Ace
Revealed back in Chinajoy 2019, Sword Art Online Black Swordsman Ace is a new mobile game adaptation of the popular anime/light novel, Sword Art Online. Officially licensed by A-1 pictures with Bandai Namco as the publisher, the game will be an open-world MMORPG set in the same virtual reality game where the protagonist, Kirito got stuck in: the floating castle, Aincrad. Unlike the first SAO MMO, Integral Factor, Black Swordsman Ace, will be a fully open-world MMORPG with a much bigger area to explore, or in SAO's case, Floors. Speaking of floors, just like the anime, Aincrad will have 100 floors to go through. Character customization is present with the usual, gender, hair, and body customization. There's also a career system that has yet to be fully explained. Hopefully, we get more info on that soon. No specific date has been released for Black Swordsman Ace but it will likely launch for China first before a global version happens.
---
Ni no Kuni: Cross Worlds
Ni No Kuni: Cross Worlds by Netmarble is an upcoming massively multiplayer online mobile game with breathtaking anime-inspired aesthetics and landscapes made with Unreal Engine 4. The main plot of the game supposedly revolves around a virtual reality game. Players will assume the role of one of many beta testers testing it out by exploring different interconnected worlds. Little do you know, the world that you have been running around is real. There will be PvE and PvE modes with 5 classes to choose from which includes swordsman, rogue, witch, engineer, and destroyer. Combat will be a real-time hack and slash just like Genshin. The game is scheduled later this year but so far Ni No Kuni mobile is only confirmed for Japan. No word on when it will be available for the global market.
---
Noah's Heart
From the same people that made Dragon Raja, Noah's Heart by Archosaur Games is an upcoming seamless open-world game that gives you the choice to become an adventurer and live a domestic life inside the game when you get tired from all the adventuring. Humans are now living in a post-apocalyptic world but somehow, your kind is still surviving in a world now filled with magic and steampunk technology. But the truth of how you got there in the first place remains a mystery so you will seek out the answers and discover who made this world and why you are here. Just like Genshin, the world you play in is seamless and procedurally generated. You can explore on foot or by your airship. The game is story-driven and your choices in it will have a huge impact on where the narrative goes and where your destiny will proceed. Noah's Heart is slated to launch next year.
And there you have it! If you tried Genshin and you felt it wasn't for you, don't fret. There's still a lot of upcoming games coming that might be more appealing to you and many more coming that's for sure since mobile games these dates are evolving rapidly. But as always, don't forget to follow Enduins for more gaming news and information!