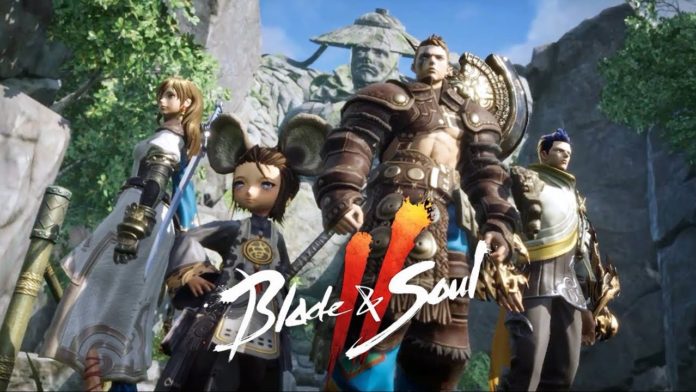 The mobile gaming platform is now a hot spot for old and new PC MMORPG titles. With it's massive customer base, mobile has become a way to revive old game franchises and reintroduce them to a new and younger audience. And hey, we're not complaining! Not only do mobile gamers get the chance to play their beloved old school MMOs, but now, they can also play it anytime, anywhere! So for those belonging in this category, here are the upcoming PC MMORPG games that will be getting a mobile adaptation.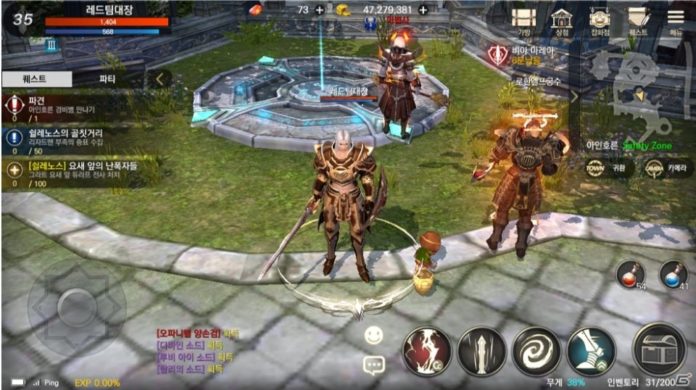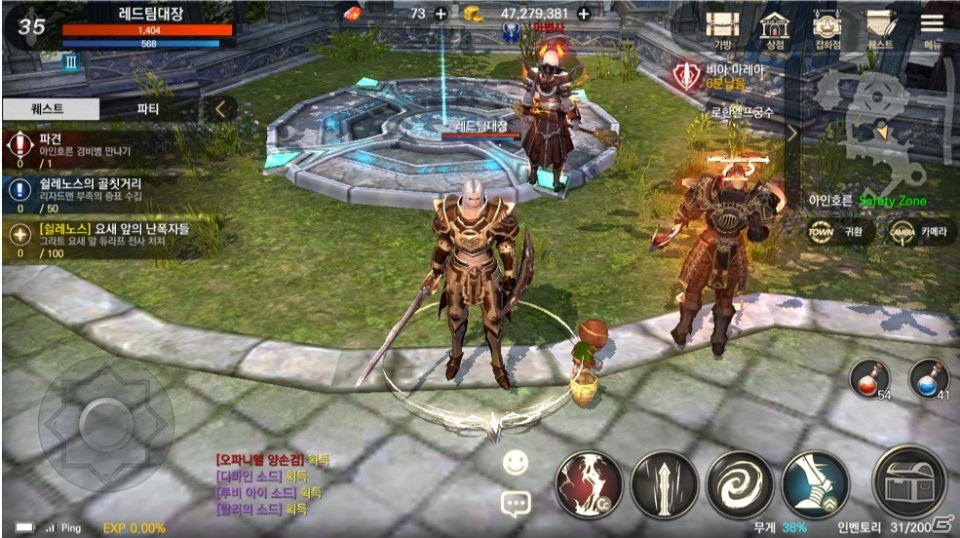 Currently, in development by NX3 Games, Rohan is one of the PC MMO that hits hard in the nostalgia factor. An innovator of the MMO genre in its glory days, the game gave players a multitude of classes to choose from and even different builds to create, making it one of the games with the least constraining class systems ever. Want to have a battle healer? Build it! A tank class that also deals high damage? You can do it! With the mobile version under active development, will it capture its glory days once again and pull in old and new Rohan fans alike?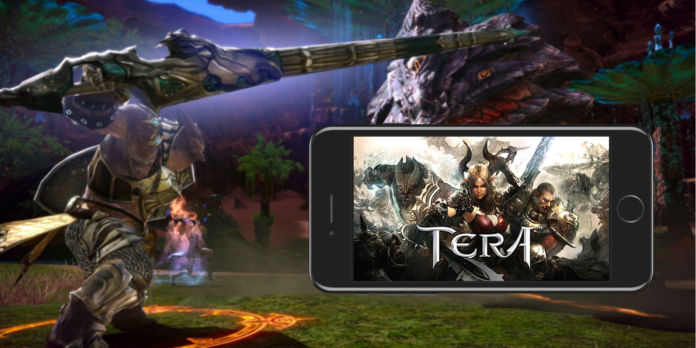 Tera Classic was announced back in February 2018 and has now resurfaced in 2019 under Kakao Games and will be developed by Lantu Games. The game will be based on the original PC MMO with much of the features being ported to mobile, but it will be given a brand new storyline. It will also receive brand new features that only the mobile gaming platform can pull off. Netmarble already has their own mobile game called Tera M but it will be different from Tera Classic, so don't get confused. Lantu Games and Kakao are hoping to release it in South Korea some time in 2019.  There is no mention about a global release just yet.
[Read] Kakao Games announces new mobile MMO Tera Classic based on Tera Online PC

Revealed by NCSoft in 2018, Aion 2 will be a prequel to the original PC MMO and will be set 900 years before the events of the Tower of Eternity. NCSoft will be adding the "dimensional crack" Server VS Server where all servers can engage in large scale PvP. They also claimed that this mobile prequel will gain so many new features that they never have thought of for the PC version. Aion 2 will not have the Elyos and Asmodian factions since the split have not started yet in this timeline. Players will not be locked to a certain class and weapon, giving them the freedom to switch weapons any time they wish. Of course, it won't be Aion without the wings and flight system, which is now revamped for mobile giving players, a full three-dimensional flight combat functionality. Aion 2 is currently in development with the release date and target region yet to be announced.
Bless mobile is an upcoming open world MMORPG set in the same universe as the original PC counterpart, Bless Online. The story takes place in a war-torn world where two factions are fighting for dominance over the whole world. The game is being developed by ThinkFun and will be published by Neowiz Bless Studio. Made with Unreal Engine 4, it will feature multiple game modes like PvP duels, arena, dungeon raids, world boss and monster hunting. A trailer has already been released showing off some minute gameplay and another one featuring the deep character customization feature. Release date and the target region is yet to be announced.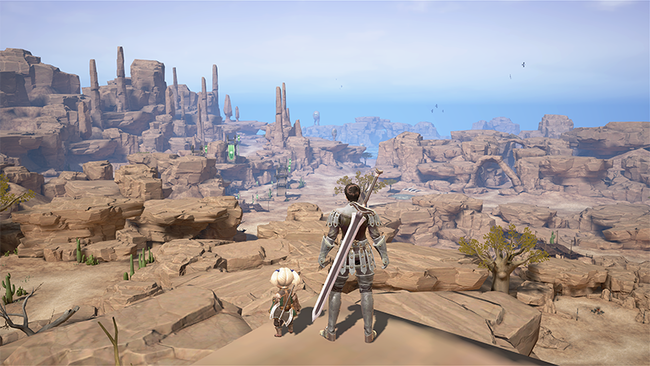 Announced by Nexon in 2017, it was revealed that they were working on a mobile adaptation of the highly popular Final Fantasy XI Online, the first MMORPG under the FF franchise by Square-Enix. Final Fantasy has one of the broadest selections of character classes having based on the very first Final Fantasy up to Final Fantasy XII. Set in the world of Vana'diel, players are tasked to create Avatars of themselves to compete and cooperate with other players as well as a journey into the vast open world, seeking quests and adventure. There haven't been any new updates on the development of FFXI Mobile but its still in their pipeline of releasing games.

Often regarded as Ragnarok Online version 2.0, Tree of Savior garnered millions of players with their own unique twist in the MMO genre. The visuals are stunning, often mixing art and gameplay. Created by Kim Hakkyu, the same creator of Ragnarok Online, the game is based on Lithuanian culture and mythology with multiple PvP features like Team Battle League, Gemstone Feud, and Guild Territory Wars, while PvE modes include Uphill Defense Mission and Challenge Mode. Tree of Savior has a huge set of playable class, all with multiple job advancements. Hopefully, everything translates to the mobile version as well which still to be announced for a release date and target region.

NCSoft never had a good solid hit mobile game despite them launching multiple games in these past few years with the exception of Lineage M, a faithful recreation of the original Lineage Online for mobile. But things are gonna get really intense as they are developing Lineage 2 M, sample gameplays have already been leaked online and it was absolutely jaw-dropping! The graphics are so smooth and the characters and environment are so detailed you'd think it was taken from a PC MMO. The game will be a faithful adaptation of the massive hit open world MMO for mobile. Lineage 2 M is not to be confused with Lineage 2 Revolution by Netmarble. They are different games with different developers and publishers. The launch date and target regions are yet to be announced.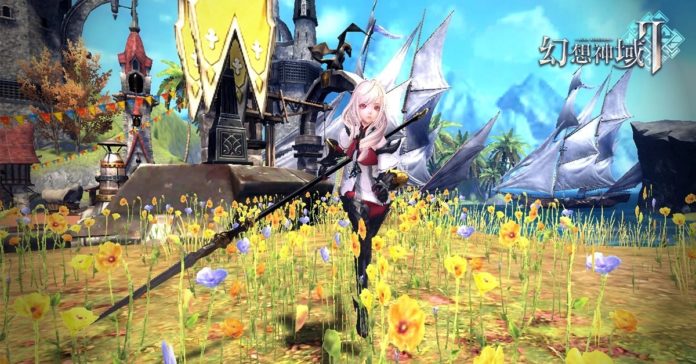 Aura Kingdom 2 serves not just a mobile adaptation but also a sequel to the highly popular Aura Kingdom PC MMO. The sequel, Aura Kingdom 2 will feature updated graphics, a vibrant world, and some new features only mobile gaming can deliver. But worry not, staple features like the powerful Eidolons (pet companions) will make their return as well as the huge plethora of different playable classes. Aura Kingdom 2 is set to launch sometime in 2019 in China. No news on an English version just yet.
[Read] Aura Kingdom 2: Much-awaited sequel of MMORPG Aura Kingdom finally confirmed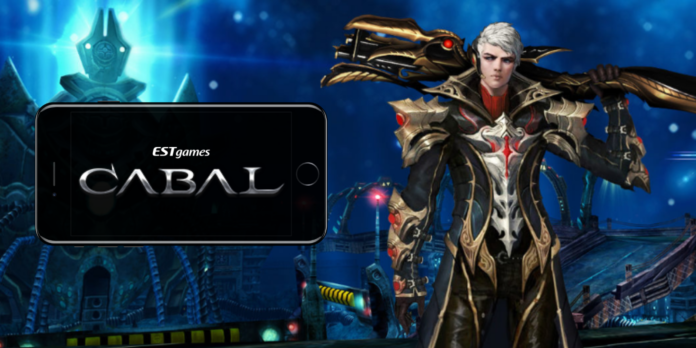 Another classic PC MMORPG, Cabal Mobile will get its second shot at glory in the mobile platform. The developers, EST Games, have recently filed a number of trademarks for the mobile adaptation including a "Cabal Mobile" and "Cabal M" titles. The developers will be using the original "Snake" game engine of the PC Cabal Online for the mobile adaptation. They also mentioned that they will be optimizing the game to run as smooth as possible for mobile devices and will add new features for players to enjoy. Since Cabal Mobile is a fairly recent entry, information about the game is scarce at the moment. No news on release date and target regions as of yet.
[Read] Cabal Online to go mobile? Publisher files for mobile name trademarks!
Not one, not two, but three Blade & Soul Mobile MMORPGs are coming to mobile. The first, Blade & Soul Revolution, is already in service in South Korea and is published by Netmarble. The game's launch was met with huge success with its next-gen graphics, stylized action, martial arts skills, and smooth gameplay. The second, Blade & Soul 2, will serve as the OFFICIAL direct sequel to the original PC MMO and will be set in the future after the events of the original B&S story. The game will be published directly under NCSoft. Players will not just be able to explore the original areas of B&S but also new ones as well making its world much much bigger.
Last but not least is Blade & Soul M. The developers of the original game, Team Bloodlust, and publisher NCSoft will be coming back to make the game. They said that it will be a "faithful recreation" of the original PC MMO with a much better story, combat system, and graphics. Blade & Soul Revolution is already released for South Korea while Blade & Soul 2 and Blade & Soul M has yet to reveal their release date and target regions.
[Read] Mobile MMORPG "Blade and Soul: Revolution" Release Date Announced
Mobile gaming is growing and becoming a major platform. Not only did it become a place for game titles to get a second chance, but it has also become a focal point of developers as a major platform to invest in. And with our modern tech, who knows which games we'll see rise again or jump ship. Only time will tell. Which old school or modern MMO are you looking forward to seeing on the mobile platform? Tell us which one and why! Don't forget to follow Enduins for more gaming news and information!