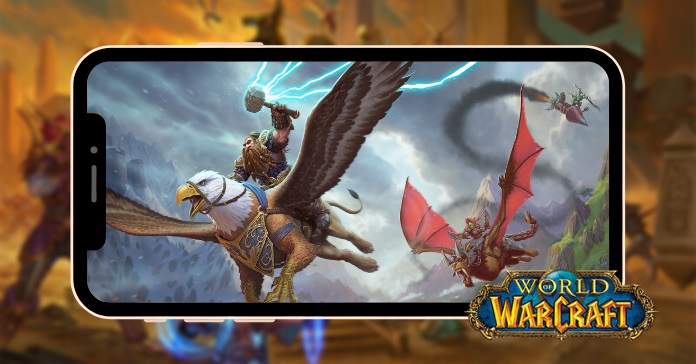 Blizzcon is fast approaching this year, and with only a few weeks left before the annual event begins, new information about the company's plans are popping up. With the success of Call of Duty Mobile, Hearthstone, and Diablo Immortal getting so many positive reviews during its limited alpha tests, Activision Blizzard is planning to dive deeper into the mobile gaming scene as "multiple" titles are currently in advanced development with Warcraft as the main IP.
The information was revealed during the company's financial earnings call. Chief executive officer, Bobby Kotick spoke to their investors with a plan to expand the Warcraft franchise by pumping out "more frequent premium content" with multiple free-to-play mobile game projects already in deep development. As to what these "multiple" projects are, we can only guess for now. But there's a huge chance World of Warcraft will be included or at least a top competitor to receive a mobile game adaptation. There are TONS of WOW clones on mobile, so by now Blizzard has no excuse not to make one.
"In our Warcraft franchise, we intend to deliver more frequent premium content to sustain and expand the World of Warcraft community, and we've made multiple, mobile, free-to-play Warcraft experiences and they're now in advanced development based on our franchise's beloved IP."

Bobby Kotick, Activision Blizzard CEO
Kotick also mentioned that there are currently plans for a business model initiative for a "cross-platform" hero shooter which on the surface sounds suspiciously like Overwatch. Overwatch Mobile, anyone? The news isn't much of a surprise since the rumors about a potential Warcraft mobile game have been lingering since 2017. One particular rumor says they were planning to make a Pokemon Go type of mobile game but with the current pandemic, they might've changed those plans by now.
It's a no-brainer that Activision Blizzard and its investors would capitalize on the current mobile gaming boom. After all, out of all the gaming platforms currently existing right now, mobile gaming is the biggest and most lucrative out of them all. The push for new mobile game titles could also be supported by how successful all Activision Blizzard-related games are right now on the platform. This includes Call of Duty Mobile, Hearthstone, and even though it's not officially out yet (but will launch this year), Diablo Immortal.
The news about Warcraft coming mobile is polarizing at best. Love or hate the news, we can only wait for more updates on these new titles and see if they become as successful as well. We still have Overwatch 2 and Diablo 4 to look forward to on PC.