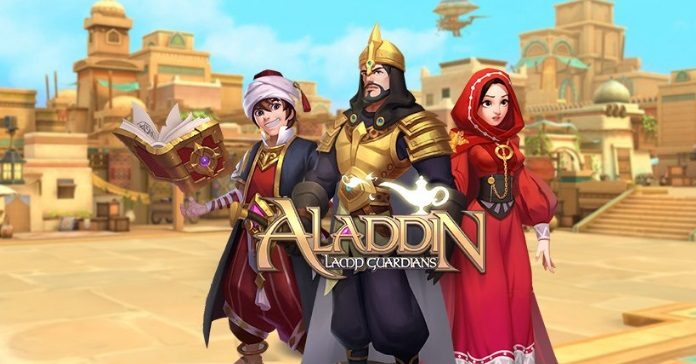 Aladdin: Lamp Guardians is a brand new mobile RPG game inspired by – you guessed it – the classic Disney title which recently had a live-action blockbuster. As such, this is actually the first Arabian-themed mobile MMO! 
The game will put you in the boots of a hero and you'll get to customize the skills and abilities, collect fantastic pets, and craft epic gears. Published by IGG, the game offers fabulous stories and maps to learn and explore. You'll take on the role of an Arab hero who needs to uncover his mysterious past, become a lamp guardian, and defend the world from an evil genie. You can team up with your friends to defeat bosses, and experience a brand new adventure in a classic turn-based battle system including PVP and PVE. There are currently eight characters to choose from and nine tribes to pledge your allegiance to. There's also an array of lovely pets to collect, all hidden somewhere on the map. You can take them on your journey and they'll provide you aid during combat.
A crafting system is included in the game's features. Collect all the necessary materials for enhancement and craft powerful weapons and gears. Additionally, you can sell your crafted items in the Bazaar. You can become a master craftsman or an experienced pet tamer and become rich by selling your crafted gear and pets.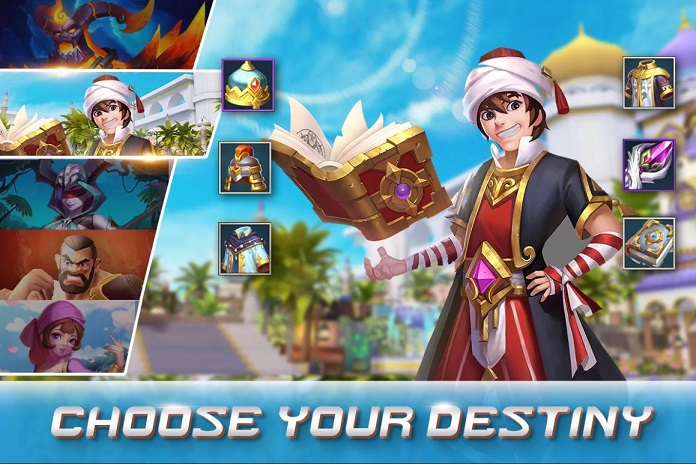 Lamp Guardians offers a lot of combat modes including Turn-Based, Multi-Mode Combat, PVP, PVE, and guild versus guild. There's also a co-op multiplayer mode if you fancy playing with your friends.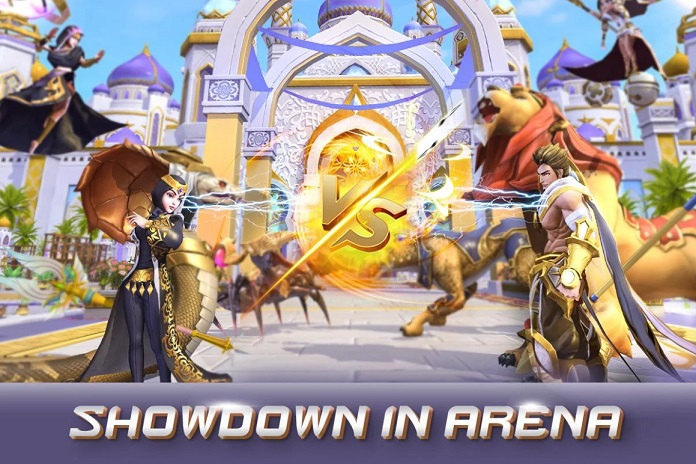 Aside from the usual main quests, Tribe Quests give you a chance to prove yourself and let your name be known by all your people, and Alliance Quests connect you with your allies more closer.
IGG also promises plenty of events scheduled daily with the addition of Arab holidays where you can get a chance to get more rewards. 
Aladdin: Lamp Guardians is currently in Closed Beta Testing period that will last until August 5, 2019. All players who will participate in the CBT will get an exclusive "The First Knight" title and some in-game goodies. Once the CBT ends, all servers will be closed and all the player data will be wiped out. For those who topped-up during the CBT, they will get back what they bought with twice the amount when OBT starts. Download the game in the Google Play Store now.