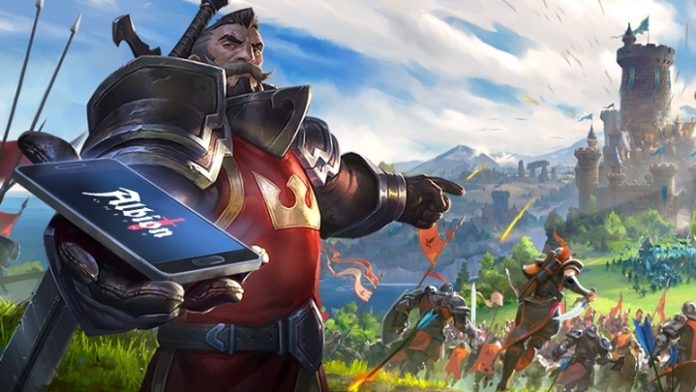 Let's get this out of the way first. Albion Online is by no means a new game. It's been out since 2017. Yes, there has been a mobile version existing alongside the PC release but it was severely limited to devices with 7-inch screens. But now an officially optimized Albion for Android and iOS is finally coming. And the pre-registration is now up.
Albion Online's gameplay centers itself around a classless system, in which the equipment a player chooses to wear defines their abilities and the way they can play. Players can go out and do activities in Albion's world in order to gain "fame" (Similar to Experience of other similar MMORPG's) Through this Fame players can get access to other weapon and armor types, with stronger equipment requiring more Fame to use. Stronger gear is required as you progress throughout the game.
The mobile beta version (iOS only) has been going on for quite some time now which mostly includes European countries including Germany. With the Android version launching soon, the beta will now expand globally.
So what makes this different from the previous mobile release of Albion?
For one thing, the previous beta release of Albion Online for mobile can only be played on 7-inch screen devices, ergo, tablets. The HUD was optimized for PC so you'd need a good-sized screen to fiddle around the user interface without accidentally clicking on something else. With this brand new retconned HUD, Albion will now be fully optimized for touch screen controls. The UI has been refitted for small screens and will be easier to navigate through.
Over the past year, the development team of Albion Online has been hard at work polishing, optimizing, and streamlining the mobile version for both Android and iOS. They have promised that they'll continue adding and improving more features leading up to the official launch. The recent improvements and optimizations on the mobile version include:
Introduction of fully customizable mobile-specific controls and HUD.
Two unique control schemes for mobile users.
Optimized UI for mobile users with customizable settings.
And much more.
Please, do take note that Albion Mobile will have cross-platform support so the mobile version will directly put you into the latest version along with all the pre-existing players and contents. Albion Mobile's pre-registration is now open for the Google Play Store while iOS users can directly join the beta. For more info visit their official website.