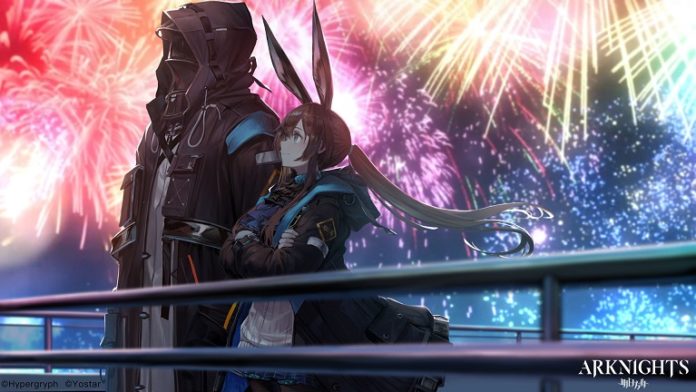 Get ready to hone your tactical prowess and tower defense knowledge as HyperGryph and YoStar have recently announced that the highly popular tower defense RPG, Arknights will be available soon for Southeast Asia.
Coming from the same developers of Azure Lane, Arknights is an anime-style tactical RPG for mobile, set in a far distant future where humanity is on the brink of collapse from a huge catastrophe which left the world shattered and torn. Mysterious ores called Originium began to appear which released a deadly virus infecting most of the population. Despite its catastrophic effects, people were able to harness the ore, making it a new source of energy as well as giving the infected people special powers dubbed as Originium Arts. Now a huge power struggle between those who want to help humanity battle the virus and those who want to rule this new chaotic world has begun, and you, the player, will be at the center of it all.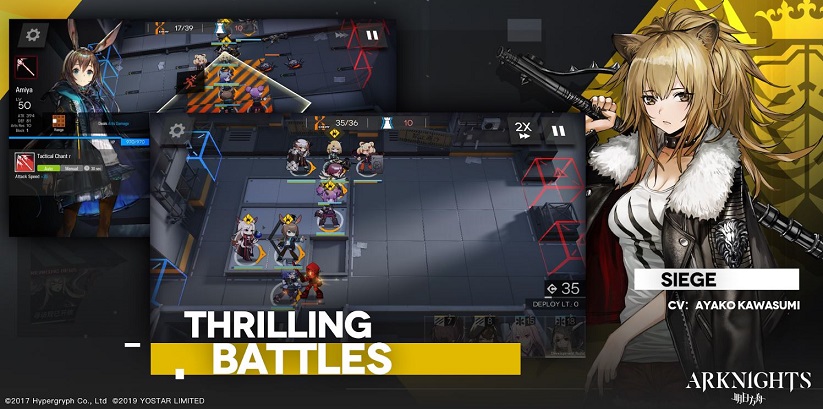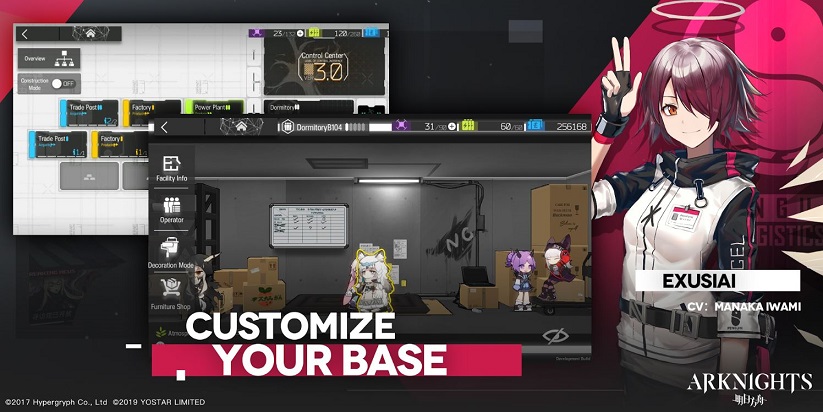 Players will take on the role of the Doctor, leader of Rhodes Island Pharmaceuticals, one of the many factions that fight the infection in the game. You'll recruit Operators, train them, then assign them to various operations tower defense style. The game offers a lot of features and challenges that will test your tactical capabilities. You can also build your own base, decorate dormitories and get to know your Operators. Befriend other players and help each other conquer tough stages and become one of the most prominent tacticians in Arknights.
And if you're a huge anime fan, you'll be amazed at how many famous voice actors lent their talent to the game including Kawasumi Ayako (Saber from Fate), Ai Kayano (Inori from Guilty Crown, Rie Takahashi (Megumin from Konosuba), Akari Kito (Nezuko from Demon Slayer), Ayane Sakura (Ochako from Boku No Hero Academia), Yui Ishikawa (Mikasa from AOT), and many more.
Other game features:
Gorgeous anime-style game with a perfect combination of RPG and strategy elements
Hundreds of unique Operators across a variety of classes open up countless gameplay options
Auto Deploy system conveniently allows you to free up your hands
Carve out a home, just the way you want it, with the Base construction system
A robust soundtrack and some of the most famous Japanese voice actors and actresses will give you a sublime auditory experience.
The Global version of Arknights is already out for a few weeks and will be available for download for SEA on February 5, 2020 (UTC-7) for both Android and iOS. Players who were able to create an account before Feb. 6 will get special in-game goodies. Yostar has published highly successful games that become cultural phenomenons, even spawning anime series, and Arknights is surely on its way to becoming one. See you on the battlefield, Doctor!