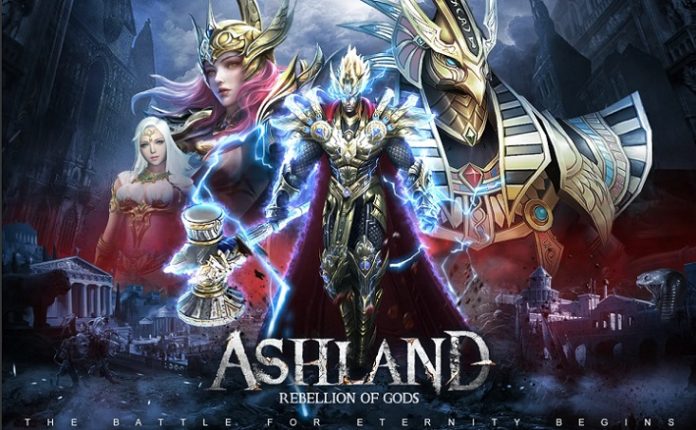 Game publisher Efun has announced that Ashland: Rebellion of Gods, a brand new top-down mobile RPG made with Unreal Engine 4 has just launched its Closed Beta Test phase for the Philippines! Wield the power of Athena and begin your journey to driving back the horde of Demons that seek to bring down this world!
During the Eternal War of the Gods eons ago, Nidhogg, Dragon of Ruin, broke the seal in the depth of the Dark Abyss and released Chaos God Azathoth from the control of the Primal God! After centuries of fighting, high gods Zeus and Odin finally threw the Demon God Azathoth into the Void Stream. Before the Demon God disappeared, its blood-splattered into Asgard and the mortal realm, creating countless contaminated zones. Demons surged forth in waves, pouring into the world and destroying all life in their path! Now, Athens Parthenon is the only place where divine power remains, the last bastion of hope in the world.
As one of the chosen ones, begin your epic journey with a team of capable individuals! The cunning human warrior, dual-wielding swords and craving for battle, the wise dark elf mage wielding extensive knowledge of ancient ruins and demons, and the noble archer whose origins can be traced back to a sacred race.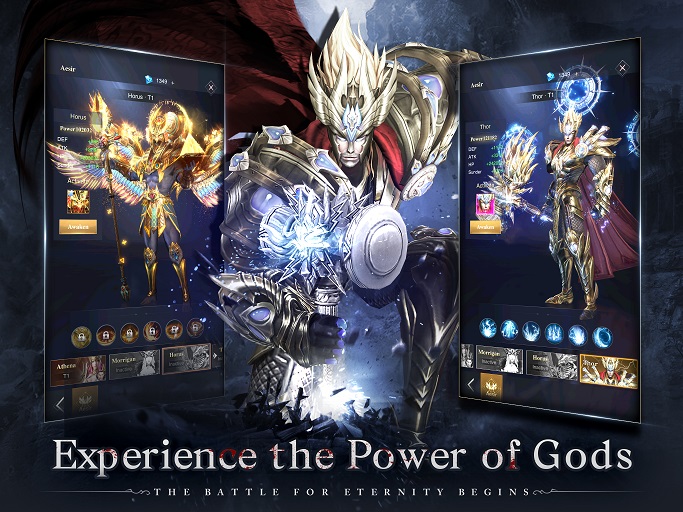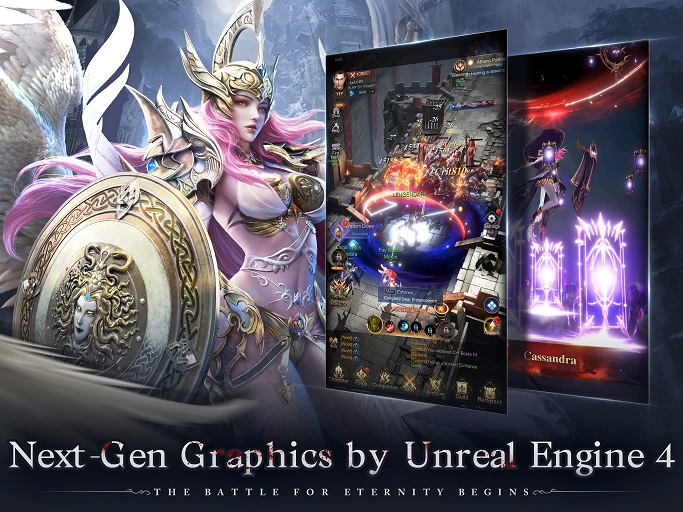 Ashland game features:
Experience the power of the Gods – Athena, Goddess of Wisdom; Thor, God of Thunder; Loki, God of Mischief… all of the gods reside here. And you, the Chosen One, will find the power to achieve divinity! The Eternal War of the Gods is about to begin!
Next-Gen graphics with Unreal Engine 4 – Built on Unreal Engine 4, the game illiterates an epic clash between gods in multiple dimensions! Beautiful effects and graphic that exceeds mobile game standards will bring you an immersive experience beyond your wildest dreams!
A team of multiple characters – Experience all three classes (warrior, mage, and archer) at once, no need to level up from the jump after the class change. Each character can be upgraded for different specialties like damage, tank, and control, allowing you to fully customize your team!
Enjoy AFK RPG with just one hand – Casual and engrossing, in this game you can explore a fantasy world with only one hand! Sit back and relax while Auto AFK gets you tons of XP to send your Power skyrocketing overnight!
Ashland: Rebellion of Gods is now in Closed Beta Phase for the Philippines starting August 3. You can download and play the game now by going to the Google Play Store! You can also check out their official social media page for more news and updates!