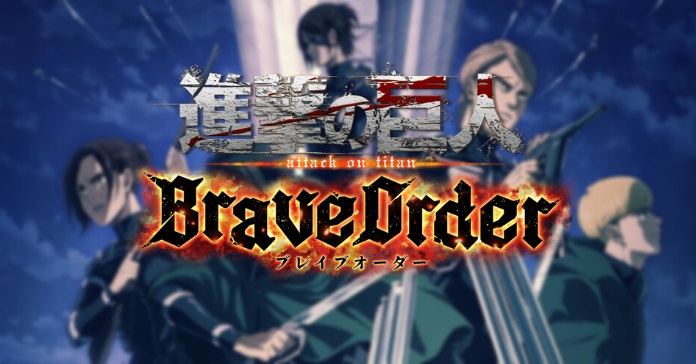 Japanese game publisher, Enish has recently announced that Attack on Titan, the popular manga/anime is getting a mobile MMORPG. Officially titled Attack on Titan: Brave Order, the game is set to be released for Android and iOS.
To recap for those who are unfamiliar with the series, Attack on Titan takes place on the fictional island of Paradis where the inhabitants are plagued by Titans gigantic humanoid beings that seem to have only one purpose: To earth all humans living on the island. Protagonists Eren Jaeger, Mikasa Ackerman, and Armin Arlert witnessed firsthand the horrors these titans can bring down upon humanity when their district of Shiganshina was invaded.
Now all grown up, all three joined the infamous Survey Corps to take revenge on the titans, take back the island, and discover the mysteries behind the origins of their circumstances.
In Attack on Titan: Brave Order, players will become a member of the Survey Corps just like the protagonists in the series. They'll be able to meet them as well and let them join your party to battle against the Titans. You won't be alone as well as taking down these giants will be no one-man task, so you'll be joined by a lot of players every time you sortie.
The game also features the original voice actors from the anime, reprising their roles and giving an authentic AOT experience in the game.
Aside from this, not much info has been revealed about the game just yet only that the publisher, Enish will publish more information about the game in the near future. Right now, AOT: Brave Order is expected to launch in Japan first. No word if it will come to the global audience but seeing how popular Attack on Titan is, we can assume it will after the game's local launch. You can check the teaser website if you want, but it currently has no content as of this writing.