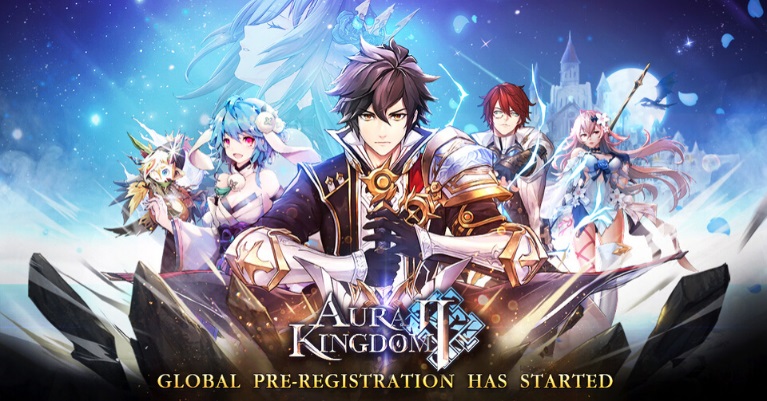 It's time to embark on a breathtaking adventure as one of the Summoned ones! A brand new addition to the franchise of the same name, Aura Kingdom 2 is brought to you by X-Legend Entertainment and is now officially available for pre-registration.
Players will see themselves thrown into conflict with the Goddess, Ramayan who is facing a disaster that will extinguish humans and all other species from the world. But such an ending is too boring for her. For things to go along with her script, Ramayan decided to transform into a human and guide you, the Envoy of Gaia, to become the light of hope for this world. Together, you must go on a journey to defeat the awakened demons and save the world once again!
Before starting your journey, you'll get to customize your character's appearance, and afterward select a desired class to play. There are four Major Types of Classes:
Dragoon – the brave warrior who wields the power of the dragons.
Shinobi – the agile master of assassins and ninjutsu.
Elementalist – the one who controls different elements in the palm of their hands.
Nymph – the mystical child of nature.
All four of these classes have their pros and different combat styles. Aside from character customization, Aura Kingdom 2 also offers a diverse selection of costumes and accessories to choose from, giving players the chance to be truly unique. Most noticeably, accessories can be placed in any designated position, adjusted in size, and can be rotated in any desired angle. There's also a billion dyes to customize your outfit with so you will never see another player that looks like you.
As the story progresses, you will unlock various types of features, like different instances and playstyles. From simple mob expeditions, to tower defense, to transforming and battling as Eidolons, to more complex plundering for goods, raiding Abysses, and even real-time combat. Show off your incisive tactics, builds, combos, and overall character progression through these exciting battles.
Of course, this won't be an Aura Kingdom game without the Eidolons. By learning about them and their unique abilities, players can select specific Eidolons to aid them in combat, providing Envoys with beneficial buffs. Aside from appearing on the battlefield, every Eidolon plays an important role in the main story, and each has stories of their own. Some familiar Eidolons, like the Nine-Tailed Vixen, Kotonoha, Moonlight Maiden, and Serena will also make an appearance in the game though new Eidolons that have very much to do with the main story, like Ramayan, the New World's Goddess.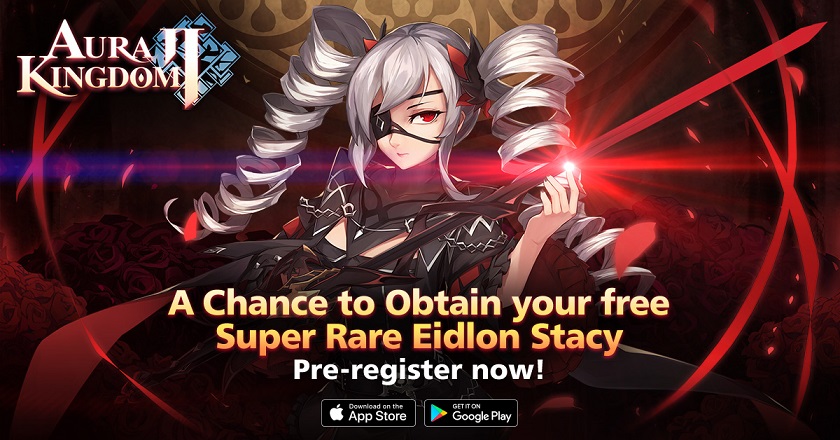 The staple Guild System will play an important feature in the game. Every guild will have its own guild territory consisting of various beneficial structures to construct. Active members will help the structures grow and level up faster. Being a part of the Evereign, all members are responsible for defending the guild from enemy invasion. As the guild progresses, mobs will spawn and attack Evereign. It is the guild master's duty to select an area and have guild members enter and defend the selected area. Members will merit rewards once all mob waves have been cleared. Besides defending the guild from enemy invasion, plans on guild v.s. guild and node wars with a remarkably high bounty will be carried out in the future.
Aura Kingdom 2 is now open for pre-registration! Sign up now to get a free Eidolon, Stacy along with 500 Gems upon server launch. All players will also get an additional Eidolon Serville, Valk, or Mo, as well as other rewards if the pre-reg hits certain milestones! Visit the official website for more details, and see you in Aura Kingdom 2, Envoys of Gaia!