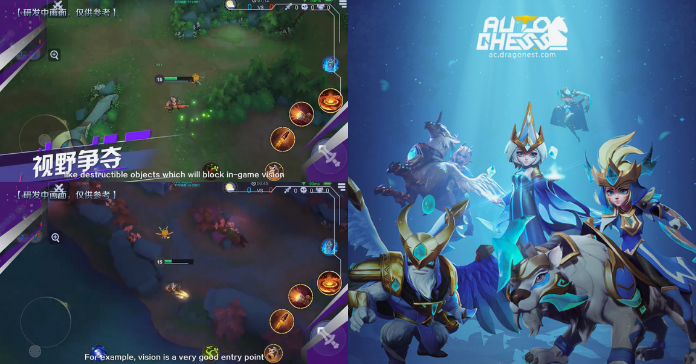 Dragonest, the creator and originator of the hit Auto Chess genre announces that they are in plans to develop a brand new MOBA game for mobile using the same items and characters from their auto battler game.
The announcement was revealed in a short video. They recalled that they tried to make a MOBA before called "Fight For Freedom" back in 2015 that was supposed to rival DOTA2 but ultimately failed. Thus they focused on other endeavors which gave birth to a brand new game genre called Auto Battler or more commonly known as Auto Chess.
According to Dragonest, the upcoming game will launch for Android and iOS and will feature the Auto Chess characters as champions, each with their own special abilities and skills. Just like other MOBA games, the map will have 3 lanes which looks a lot like League of Legends' summoners rift map with a top-down isometric viewing angle. Other features planned to be included in the game are as follows:
All champions will be free. No need to grind for in-game currency to get the champ you want nor will it have ant champion locked behind a paywall.
All runes will be free.
A day and night cycle will be included in the game.
There will be destructible objects in the map that will have certain effects once interacted with.
The Auto Chess genre was originally a user made game mode for DOTA 2 launched in 2019. It became so popular that DOTA 2's popularity hit an all-time high with some players downloading the game just to play what we now call as the Auto Battler genre. This further escalated with big game companies like Valve and Riot Games jumping and making their own Auto Battler titles namely DOTA Underlords and Teamfight Tactics respectively. The people behind Auto Chess became Drodo Studios and with their new found success found a partner in Dragonest which then gave birth to a stand-alone title simply known as Auto Chess that has launched for Android and iOS.