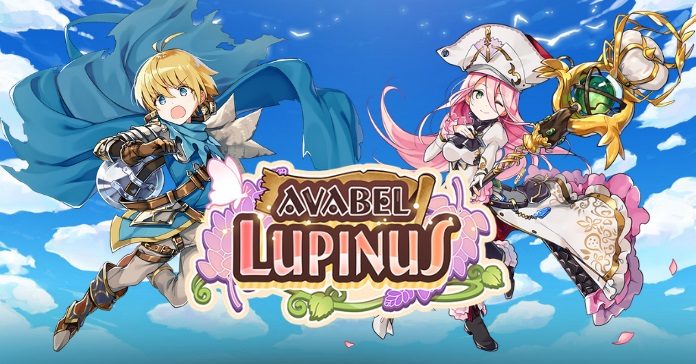 Good ol' Asobimo. The Japanese game developer and publisher has brought countless high-quality MMORPG games for mobile over the years, including the beloved Toram Online, Iruna, Izanagi, Stellacept, and many many more. Asobimo has garnered a solid fan base around the globe who are always eager to play its new titles and this year, the wait is over because today, its brand-new game Avabel Lupinus is now available globally!
Avabel Lupinus (previously called Pokebel Online) is a free-to-play, hack-and-slash action RPG. The game was supposed to launch back in 2018 but encountered several development hiccup, pushing back its release. Just like the majority of Asobimo game, Avabel Lupinus will have anime-inspired visuals, something a lot of players have taken a liking to since the Iruna Online days. It will also have a huge open world to explore, character customization, and eight basic jobs with over 16 job advancements to choose from. Multiple game modes are also available for players to try out including dungeons, team instances, boss raids, and PvP.
The game will be available in English is downloadable for both Android and iOS devices. Do take note that the global server will be totally independent from Taiwan and Japan servers. You can visit their official website for more information.
Will Avabel Lupinus become another hit MMO for Asobimo? What do you think about the game and the recent increase of MMORPG games on mobile? Share with us your thoughts and don't forget to follow Enduins for more gaming news and information!