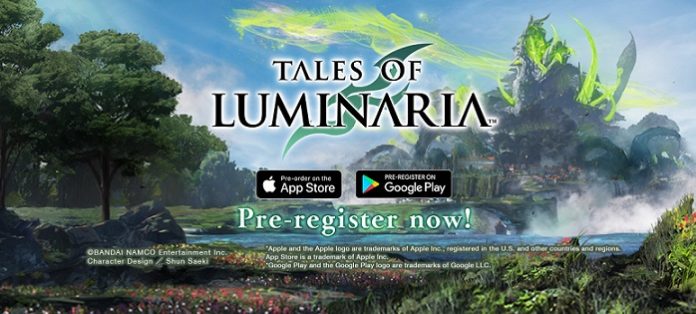 Some brand new updates have surfaced for Bandai Namco's Tales of Luminaria, the brand new addition to the long-running Tales game franchise. The game was announced back in August which was put alongside Tales of Arise (PC) so it can undoubtedly ride its hype.
With the new update, we now learn that the game will be set in a world split into two factions: The Federation and the Empire who are, to no one's surprise, is at war with each other for control of powerful entities called Primordial Beasts. These beasts are a source of energy for the two factions so it's your traditional trope of conflict for resources and power.
The Federation lives in harmony with the Primordial Beasts while the Empire takes advantage of them as nothing more than sources of energy to be slaughtered and harvested for their own selfish gains.
If the plot sounds a tad bit too familiar, it's because it's almost identical to Tales of Arise, another brand new addition to the Tales series but this one is for PC and consoles. The only difference is that the Primordial Beasts are replaced by humans in the Arise.
Characters in Luminaria will be split between the Federation, the Empire, and independent adventurers with no allegiance, culminating in around 21 brand new characters original to the game. If you've played previous Tales games on mobile, most of them used a mechanic that characters from previous games were included, but they have seemed to have forgone this and went with creating an original title for mobile for once.
The playable characters in the game will have 8 episodes each that will build their background story, with their aesthetic designs created by Shun Saeki, the artist behind Shokugeki No Soma (Food Wars), while the story will be penned by popular Light Novel author, Aoi Sekina. All characters will have English and Japanese voiceovers.
The Tales series has always been successful and popular evident by how long the franchise has been going, but we can't say the same for their mobile game counterparts. The games were only popular in Japan but never really clicked for western audiences. This has always been a bit of a common syndrome for Japanese game developers that they simply do not understand that their formula for mobile games does not click in the west. Hopefully, with Tales of Luminaria being an original game, that will somehow change.
Tales of Luminaria is getting ready to open its pre-registration phase soon. You can check for more information about the game as well as when you can sign up by visiting their official website.