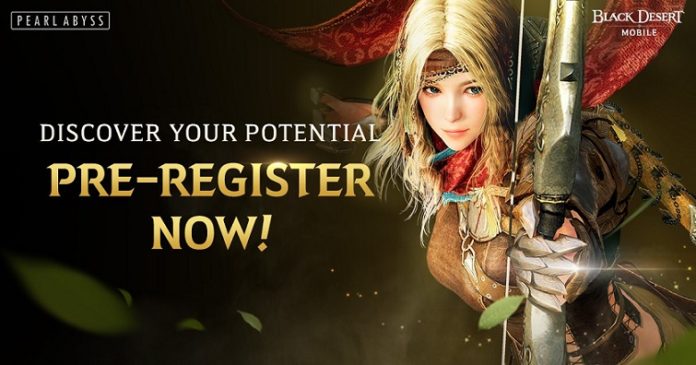 One of the biggest and most anticipated mobile MMORPG games this year has finally opened their pre-registration period, and oh boy, this is a huge one! Get ready to storm the gates, gamers cause sign-ups for Black Desert Mobile Global version is now live!
About Black Desert Mobile
Black Desert Mobile is a next-generation Triple-A open-world MMORPG, developed and published by Pearl Abyss. It is the mobile adaptation of the PC and console MMO game of the same name, made with Unreal Engine 4 and optimized to be played on mobile devices. BDM offers a ton of game content including an in-depth character customization system, a massive open world to explore, full 360° world view, endless quests, a "life" feature where you can choose an economic profession like tailor, blacksmith, etc, your own camp which you can upgrade and decorate, fishing, mount taming, various PvE and PvP modes, guild features, a massive siege war, and many more.
The game has already seen huge success in South Korea, Taiwan, and Japan. And now with all the kinks ironed out, Pearl Abyss has finally deemed the game to be fit enough for a global release. This is probably one of the biggest mobile MMORPG titles we've seen that has garnered huge buzz and nerve breaking anticipation from gamers all around the world.
If you're unfamiliar with the Black Desert franchise, it started out as an online MMO in South Korea. The game got quite popular, prompting Pearl Abyss to release it to the rest of the world. It has since gained immense popularity, with consoles and a remastered version added just last year due to the demand for the game. It is highly considered as one of the best and most influential MMOs right now, on par with NCSoft's Lineage franchise and Blizzard's World of Warcraft.
Which class will be available at the start?
The starting classes for the global version will follow the original South Korea release. This will include the Warrior, Giant, Valkyrie, Ranger, and Witch. The Blade Master will most likely not be included in the starting class for the global version since it was a Taiwan only exclusive event. The latest KR version currently has 12 classes which will gradually be released in the global version. There is no need to hold up and wait for your desired class since some game modes will require you to use multiple characters you made.
Pre-registration details:
On September 26, (GMT+8) Pearl Abyss announced an early notice for players that the pre-registration for the BDM will open at the following timezones: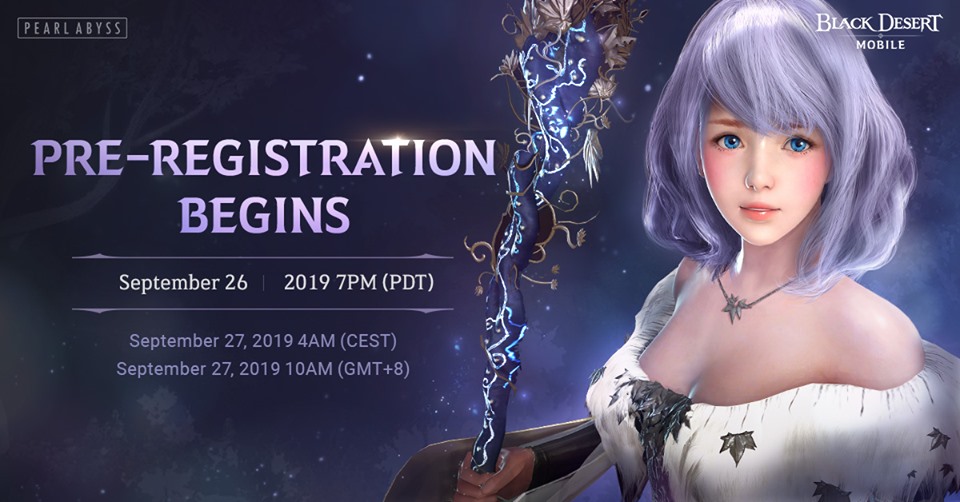 You can also pre-register through their official website which went up a little bit late due to maintenance. By pre-registering through this method, players can secure in-game rewards. You'll receive these goodies when the game launches. On the other hand, signing up through the app stores will let you be notified once BDM is available to download, so be sure to pre-reg on BOTH the website and your respected app store. As of this writing, the pre-reg rewards have yet to be revealed.

Black Desert Mobile release date?
Pearl Abyss has yet to officially confirm the release date for the global version of Black Desert Mobile but it is teased that it will launch around December 12 according to the iOS App Store's expected release date.

The open-world action MMORPG is free-to-play and launching in Southeast Asia, North America, and Europe. There is no mention of any Closed Beta Test period happening so we can only assume that this is the official launch.
Are you stoked for Black Desert Mobile English version, cause we're definitely feeling the hype! Let us know what you are most looking forward to about the game! Don't forget to follow Enduins for more gaming news and information!