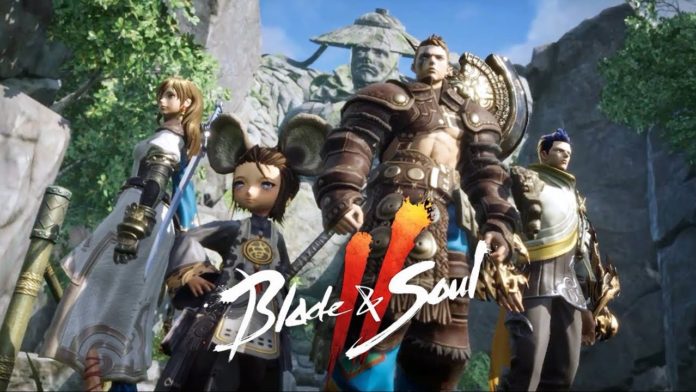 Game developer and publisher NCSoft has recently announced that the brand new cross-platform MMORPG for PC and mobile, Blade and Soul 2 will be officially launching in South Korea on August 26. The game has made gaming history as the most pre-registered game in the country with over 7.38 million people who signed up for the game, beating NCSoft's other blockbuster title, Lineage 2.
Blade and Soul 2 is the direct sequel to the popular MMORPG, Blade and Soul. Set years after the events of the first game, the heroes from the first installment have now become legends in their own right. Now a new threat has engulfed the lands and new heroes must rise to defend them.
The game became popular for its outstanding graphics, a never-before-seen world setup, cinematic action sequences, and open-world exploration with the use of the wind walk mechanic and the ability to parkour off the environment. Additionally, Hyung Tae Kim, one of South Koreas best known digital artists made the designs and aesthetics for the game. He has also worked on other popular games like Magna Carta, War of Genesis, and Destiny Child.
Blade and Soul 2 will retain its action-packed game mechanics with an emphasis on martial art skills and combo systems. The 3 different starting races will return for the sequel including Jin, Gon, and Lyn, each one having its own unique aesthetics. Available weapons in the game include gauntlets, swords, bangle, axe, bow, and bells. What sets Blade and Soul 2 apart from other MMORPGs is the AI system of the enemies. Depending on a player's actions, they will adapt and change their behavior in the game, making the combat system more immersive as enemies won't be too static with their actions.
Blade and Soul 2 is set to launch on August 26 for both PC and mobile. There is no word for a global release just yet but since the game is from NCSoft, it's a guarantee that the game will launch for the rest of the world in the future. You can check their official website for more information which is in English, by the way, which further supports that a global version is on the way maybe? Let's just wait and see.