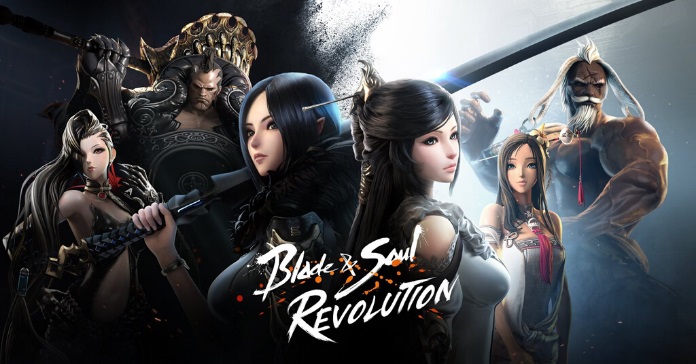 With over 2 million pre-registered players ready to strut their martial art skills, the Eastern Fantasy mobile MMORPG Blade and Soul Revolution by South Korean publisher, Netmarble finally opens its gates to players for Southeast Asia.
---
---
Blade and Soul Revolution follows the story of your character and your epic quest for vengeance and saving the world from utter ruin. Your journey starts on the day you are formally accepted as one of the disciples of the Hongmoon School. Jin So Yun, a former student of the school, attacks the peaceful Heaven's Reach, killing your master and fellow brethren. With the Twilight's Edge, the legendary sword finally in her hands, Jin So Yun's laughter echoes throughout Heaven's Reach as her goal of world dominion over the world begins. As the last survivor of the Hongmoon School, you must retrieve the Twilight's Blade and put a stop to So Yun's plans.
The game's content heavily borrows from its PC game origins with gameplay focusing on skill combinations that feel almost like a fighting game. Each class has special skills with their own combinations. Additionally, a system called Joint-Attack allows you to deliver powerful attack combos with your teammates. You can even move while you use your skills, dodge, parry, or even maneuver behind your enemy for a counter-attack. Just like other modern MMOs, Blade and Soul Revolution offers a faction system. Choose between Cerulean and Crimson and participate in a massive scale war played out in real-time in an open field. Join the Faction War with up to 500 players for each server!
Other game features:
A true community MMORPG – Create your story by working together, and sometimes even fight against one another. Join a clan and help out your faction!
A cinematic story – Watch the tale of revenge play out before your eyes, following the original story. Over 150 high-quality cinematics. Your path of vengeance against Jin So Yun, your master's murderer, begins.
Windwalk across sky, land, and water – Windwalk lets you soar across the MMORPG's humongous field. Beautiful scenery with full 3D backgrounds. Experience the liberating feeling of wind walking through the open field!
The game hit a few major bumps when it launched particularly with the servers not being available at the exact time the game opened up its service. Understandably, players who were eagerly waiting for the launch were left disgruntled. It has since been fixed with an emergency maintenance but the servers were delayed for service for a few hours. This was followed by a clan-related content issue which has also been fixed as of this writing.
Blade and Soul Revolution is now available to download for Android and iOS. Visit their official website for more information.  Master the teachings of Hongmoon, put a stop to So Yun's plans, and become a legendary martial artist, one that the world has never seen before!