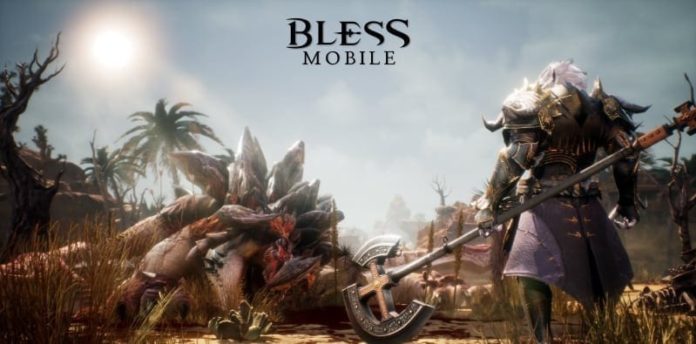 Taking a page out of Beyoncé's book, game publisher JOYCITY out of nowhere officially launches the epic 3D MMORPG, Bless Mobile on the Google Play Store! The game is now in OBT without any warning or a heads up! But hey, we're not complaining!
Bless Mobile is a Triple-A 3D open-world MMORPG set in the same universe as its original PC game origins, Bless Online. The game is set in a fantasy world where two factions fight for ultimate dominance over the world: the nation of Hieron and the nation of Union. The game world is separated by different climatic zones. You can choose your character's race and class, with race determining which faction you will align with so choose wisely.
The game features humanoid races for players to choose from when creating a character. The races of Hieron are composed of the Habichts, the Sylvan Elves, the wolf-like Lufus, the Fedayin, and the Mascu. The Union's races consist of the Amistad, the Aqua Elves, the catlike Pantera, the Iblis, and the Sirens. The majority of the races are already in the mobile version with other races and classes coming soon.
Game features:
4 Races and 5 Classes with their own unique characteristics. Choose your own class and maximize your true potential.
Top-quality customization at your fingertips. Create your special character that no one yet has seen.
Exciting battles with powerful skills and superb actions. Jump into intense battles with danger around every corner.
Hone your Life Skills through fishing, gathering, and even unique adventures! Play the game at your own pace and experience to the fullest.
Join a guild and play with players from all across the globe.
Build up your guild's headquarters with your brothers-in-arms.
Lifelike visuals with beautiful sceneries. Experience a true fantasy in high-quality graphics.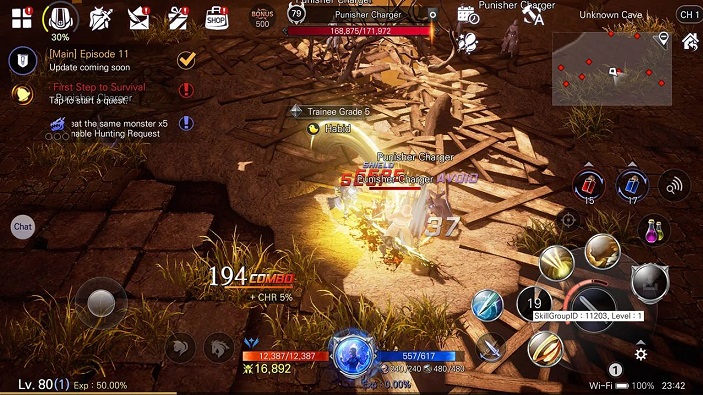 Bless Mobile is now officially in OBT for selected regions. We don't really have a clue which regions it is available since JOYCITY launched the game without even the slightest notice. What we do know is that it's available right now for Android users, so better hop on over to the Google Play Store and check if your region is open for the game! Create your own epic story! The world is yours to discover! Your very own journey begins at Bless Mobile!