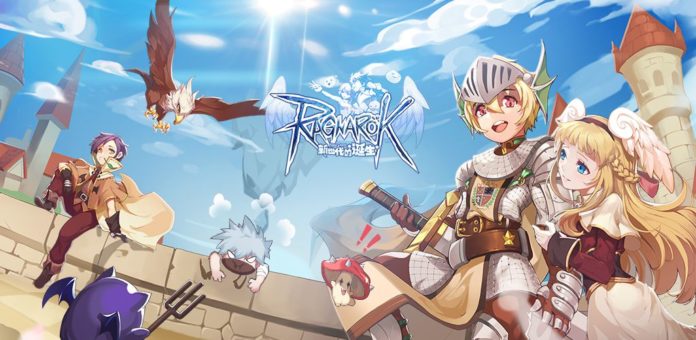 GRAVITY Co., Ltd. has announced that the company signed a joint publishing contract with ByteDance Ltd., a multinational content platform company most known for the popular media all TIKTOK and Musica.ly for a new MMORPG mobile game! And yes, this is a title A LOT of people have been waiting for! Finally, Ragnarok X: Next Generation will be coming to Taiwan, Hong Kong, Macau, and the rest of Southeast Asia!
Before we proceed with the juicy details, we want to clarify that this is the same Ragnarok: Next Generation mobile game that came out in China not too long ago. They just added an "X" to its official title. If you're curious and want to get a good preview, we covered the Chinese CBT period of the game which you can check out by following THIS LINK.
Back to RO:X, Ragnarok X: Next Generation is a mobile MMORPG game based on the popular Ragnarok IP, which is being jointly developed by Gravity and Shanghai The Dream Network Technology Co., Ltd. The game is currently being prepared to launch in the second half of 2020 in Taiwan, Hong Kong, and Macau.
ByteDance will also collaborate with Gravity's subsidiary in Taiwan, Gravity Communications Co., Ltd., in Taiwan, Hong Kong, and Macau and Gravity's subsidiary in Thailand, Gravity Game Tech Co., Ltd., in Southeast Asia as a joint publisher. That means we are one step closer to getting RO:X! We know there's a lot of fans eager to play this game, thus we'll be sure to keep track of the juicy updates and share them with you very soon, so don't forget to follow Enduins for more gaming news and updates!