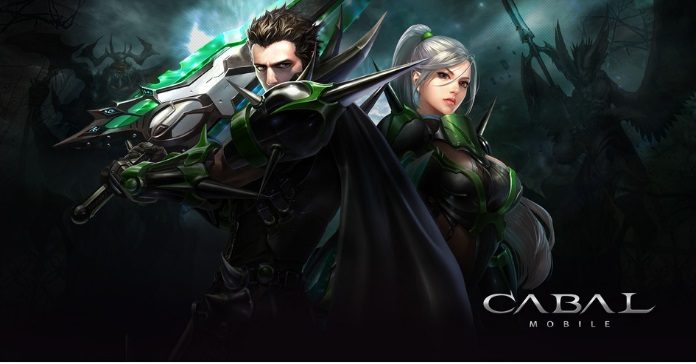 The long wait is over! Cabal Mobile KR, one of the most anticipated mobile MMORPGs, has opened its KR servers and is now live! Here's everything you need to know about the game launch and how to download EST Game's blockbuster mobile title even if you're outside KR!
The servers opened yesterday but the game encountered several problems including time delayed errors logging in the game, app crashes, server congestion, and some buttons in the premium shop not working that forced EST Games to do an "inspection" to resolve the issues. Right now, everything is back up and running, but there's still some people who are having trouble logging in. EST Games has promised that they will continue to monitor the situation and do routine checks on the game stability and issues.
*The Cabal Mobile will only be available for the Android operating system for now. The iOS version will release an open beta schedule announcement sometime after the Android release.
How to download the game outside of KR:
Download Korean VPN, SoloVPN, NordVPN, OpenVPN or any free VPN that has South Korea as an option.
Launch your VPN and make sure that it's connected to South Korea.
Once connected, download Cabal Mobile through their official Google Play Store page.
Minimum specs requirements:
The minimum specs for Android devices are as follows:
Android OS 5.0 or higher
RAM 3G or higher
Same specs as Samsung Galaxy S6 or higher
Memory space: 3.3 GB or more
Important notes:
Cabal Mobile CANNOT be installed externally (cannot be installed in SD card), so better save some internal memory for the game, at least 3.3 GB (as mentioned above).
If you still have the Cabal Mobile CBT client installed, please delete it before installing the OBT client. You CANNOT use the CBT client to play in the OBT as it will not connect to the servers.
All player data and progress from the CBT period will be wiped.
We know that a lot of people are also waiting for the English version of the game. Translating, localizing, and licensing of an application outside of KR will take a lot of time. Do not expect it to come any time soon. EST Games has promised that a global version is already in development, so we can only hope that it does indeed come sooner rather than later. Meanwhile, you can check our Enduin's Cabal Mobile KR gameplay guide to give you an idea on how to navigate the game.
Are you excited to play the game?! Let us know your Cabal Mobile experience! And continue to tune in to Enduins for more gaming news and information!