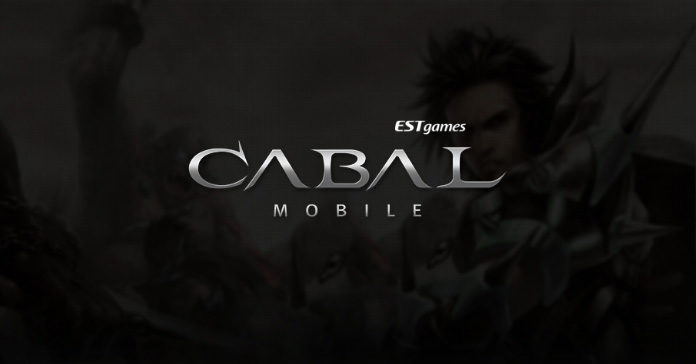 We're almost there! Cabal Mobile fans are now closer than ever to playing their favorite MMORPG after it was announced that the schedule for the pre-registration for South Korean players and official release date are now finalized! Advance reservations will be commence on April 24, and player reservations and schedules may change according to the progress and preparation of the game.

Below is the pre-registration guide. Please be reminded that this reservation event is only for players living in South Korea with a registered KR mobile number. Players outside KR will not be able to pre-register.

The Advance reservation period will start on April 24 and will end on May 20, 2019.
To make your reservation, visit the official Cabal Mobile reservation page, search the make an advance reservation, and fill up the form.
Enter your cell phone number and press register to finish! Your phone number must be a registered KOREAN mobile number.
Finally, You will need to confirm the TOA and agree to share personal information with the developers (this will be used for data gathering, feedback, and future game improvement.)
Those who were able to apply for the advance reservation will receive the following goodies when the game launches:

Advance Blessing Bead (7 days)
HP potion x999
MP potion x999
Minestar's Amber Charm +3 (30 days)
The Official launch of Cabal Mobile is expected to start on May 21, 2019 and will support KOREAN language for the meantime. Players can pre-download the app client before the game servers officially opens. The developers have a caveat though that even though they have their own schedule, delays are still possible due to issues that may arise with the Google Play Store and Apple App Store. Players will be informed if there will be any changes in the launch schedule.

EST Games is well aware of Cabal Mobile's global popularity, and has issued warnings for those pre-registering and attempting to pre-register outside KR. If you steal someone's cell number, you will be restricted from playing the game and will be subject to legal punishment. For those with KR mobile numbers, please double check your digits before entering to avoid problems.

As for players outside KR, it is still unsure if you will be able to access the game since there is no certainty if there will be an IP ban or not. We'll know for sure once the game launches. For those asking if there will be an English version, the developers confirmed a global release sometime in the near future, but for now, Korean will be the only language supported.
Lastly, please be informed that there are bogus Facebook pages out there that are posing as "legit/official" Cabal Mobile FB page. There is NO official page for Cabal Mobile as of this writing. Please be careful where you get your information and what posts you share to avoid confusion and misinformation, and only follow trusted sites like Enduins for the reliable and accurate news and updates.