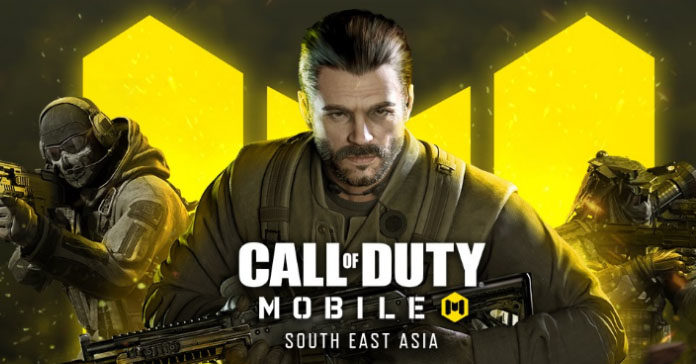 Finally, Call of Duty Mobile is about to land in Southeast Asia! Garena has opened the pre-registration period for the highly anticipated mobile FPS from the legendary franchise!
Garena will be publishing the game, which is a collaboration between Activision and Tencent Games. And based on the reputation of these two gaming giants, players can expect high-quality graphics, multiple game modes, and smooth gameplay.
Players will fight across iconic multiplayer maps and play fan-favorite modes found in the franchise – Black Ops and the original Modern Warfare series. And because this is 2019, there's also a Battle Royale mode. This will be a unique take on the genre from within the Call of Duty universe, specifically built and tailored for the mobile version. Visit and fight across elements and map locations from across the franchise in an intense and epic fight for survival!
Game features:
Multiple game modes including Solo, Duo, Quad team, Zombie, and Battle Royale mode.
Drive and pilot a variety of vehicles, including ATVs, helicopters, 4x4s, and tactical water rafts, allowing for faster traversing and battles across land, sea, and air!
Before you drop-in, don't forget to tailor your Operator class before each battle, with each class having actionable gear item unique to them.
Customize your unique weapons and gear loadout. Tailor it to the situation or what arsenal suits your gameplay better.
Use your skills to rise to the top in competitive Ranked Mode, or win Clan in-game prizes as you play with friends.
Fan-favorite characters make their debut on mobile including John Price, Simon "Ghost" Riley, Alex Mason, and many more!
Battle maps that came straight out of the COD universe like Tunisia, Nuke Town, Killhouse, and Crossfire!
Sign up now and get some awesome goodies when the game launches!
Pre-registration rewards:
10K – FMJ Spray (3 days).
20K – Frag Grenade (3 days).
30K – "Yeah Buddy" Emote (3 Days)
40K – Smoke Grenade (7 Days).
50K – M16 – Neon Tiger (7 days)
You can pre-register now on their official website. Do take note that you need to log in first in the website by using a registered email address or your Facebook account. Countries who can participate in the pre-reg include Malaysia, Singapore, Indonesia, Thailand, and the Philippines. Garena Call of Duty Mobile hasn't released the official launch date of the game just yet, but with the pre-registration phase already underway, we can expect it to be very, very soon!